In Doha, Qatar, a meeting co-hosted by German and Qatari officials brought together diverse factions interested in achieving lasting Afghan peace. Sixteen Taliban and sixty Afghan representatives (composed of delegates from political parties, government officials and civil society organizations) engaged in discussions that led to a potentially positive arrangement. The Taliban agreed to reduce its reliance on violent attacks by avoiding various public spaces.
The Doha peace talks were unlike other conferences. Many Afghans vulnerable to terrorism and living under severe violence have newfound hope.
A remarkable conclusion came after strong criticism and arguments. Both sides agreed to "reduce violence" by withholding attacks on "religious centers, schools, hospitals, educational centers, bazaars, water dams, and workplaces." A full list of the complete resolutions can be found here.
On May 28th, the Taliban's co-founder and head of its political office, Mullah Abdul Ghani Baradar, attended events commemorating 100 years of Afghanistan-Russia diplomatic relations in Moscow. Baradar's appearance remains noteworthy as it was his primary outing as a public representative of the Taliban and his lone media appearance since his rise to prominence in the 1990s. Peace talks occurred on the sidelines.
Baradar's Impact
Participation of a senior member of the Taliban, like Mullah Baradar, could feasibly result in positive developments for ongoing peace talks. He was the right-hand of leader Mullah Omar and led large army of the group in many operations for the Taliban until he was caught in 2010. He held key positions in the Taliban regime and consequently involved in major decisions at the highest levels.
For instance, in an interview with BBC Pashto, the former governor of Balkh province Ata Mohammad Noor remarked, "Mullah Baradar is a thoughtful person and can play a significant role in brokering and discussion with members of the Taliban because he is the second person in command and during the Taliban regime, he was an influential figure who had helped to make major decisions for the Taliban leadership." Noor expressed hope for future discussions by adding, "we are looking to an Afghan lead process so we can work to reach a deal in the future."
While hope surrounds Baradar's presence in the peace process, his demands remain high. For example, an end to the "invasion of Afghanistan." He regards the United States and the international community as invaders occupying Afghanistan against its will. Mullah Baradar expressed this view when he remarked, "the Islamic Emirate wants peace but the hurdles on the way to peace should be removed."
Complicated Relations
Uncertainties over actual Taliban willingness to sincerely engage in a peace process permeate any dialogue. According to a participant who attended the meeting, "Taliban do not have freedom of mindset and they are being steered by an authority behind the scene. They can only speak pre-made statements and answers and do not answer more than that." For instance, when asked a question concerning American activities in the Gulf countries, Mullah Baradar laughed and walked away.
At a later press conference, Sher Mohammad Abbas Stanikzai, the political chief of the Taliban, conveyed reluctance to engage in an organized framework. Stanikzai explained that "we control over 70% of Afghanistan…and I do not see any reason for opening a Taliban office in Afghanistan for negotiations."
"How a ceasefire will be possible when the country is 'occupied'?" asked Suhail Shaheen, a spokesman of the Taliban.
Continued peace talks and the recent Taliban agreement are indicative of a few points. First, Taliban wants the global community to understand the strength of the organization and not to underestimate their clout. Secondly, conferences in Doha, Moscow, Pakistan, and Uzbekistan denote a desire to build a worldwide reputation, despite the fact that their Islamic Emirate of the 1990s was toppled by the United States government.
Hesitation of the Taliban to Negotiate with the Afghan Government
The Taliban continually reject negotiations with the Afghan government because they continue to enjoy a strong reputation amongst the status quo of Afghan politics. They perceive authorities in Kabul as illegitimate and weak. Therefore, Taliban leadership have said numerous times that "we will negotiate with the United States." To the Taliban, the United States is the actual powerbroker in an Afghan resolution and Washington can do so much to make this happen.
Past Lessons
Between the 1980s-90s, Mujahidin viewed the Afghan communist regime as illegitimate and lacked authority to make substantial decisions. As a result, they refused to negotiate with Kabul and engaged in direct discourse with the Soviet leadership in Moscow. Three years after the Soviet Union's withdrawal from Afghanistan, the communist government in Kabul collapsed. Subsequent divisions stemming from the 1989-92 Afghan Civil War provided the Taliban with opportunities to expand their influence.
Should the United States Leave Afghanistan?
The current Islamic Republic of Afghanistan — popularly referred to as a capitalist regime —will meet a similar fate if the United States disengages. This decision will have detrimental effects on nearly two decades of achievements combatting terrorism and the establishment of infrastructure. Recent research conducted in 14 Afghan provinces (450 participants) by the non-profit organization Rise to Peace revealed that 90% of respondents prefer that the United States remain in Afghanistan to prevent another civil war and a cruel regime.
A country that endured a four-decade-long civil war needs time and energy to rebuild. In the last 18 years, some semblance of peace has been achieved despite continued attacks and rampant corruption. The comparison between contemporary Afghanistan and its pre-9/11 version is remarkable. From technology in villages by which people share their concerns and happiness, to having over forty television channels, to youth competing on the singing competition Afghan Star and women speaking to the Taliban — it is incredible.
Historical examples prove that violence has been replaced by better systems through negotiations and a soft approach. In a culture like Afghanistan, which is heavily tribal, it is imperative that its own people bring change, and any talks that smooth the way are a great thing.
The views and opinions expressed in this articl are those of the author and do not necessarily reflect the official policy or position of The Geopolitics.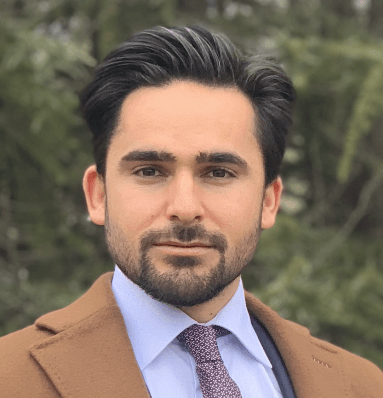 Ahmad Mohibi is a writer, activist and founder of Rise to Peace, where he also serves as the Director of Counter-Terrorism. He is a national security expert and a news commentator on TOLONews. Mohibi is also a contributor to Washington Examiner, The Diplomat Magazine, New Delhi News, The George Washington University Counter-Terrorism journal, Asian Affairs Magazine, and Aljazeera.