India has begun its two-year term as a non-permanent member of the United Nations Security Council (UNSC) since Jan. 01, 2021, the eighth time in its history as an independent state. India will assume its month-long presidency of the Council in August 2021 and will preside over the Council once again in 2022. As a member with voting rights, India is expected to focus on reviving and promoting multilateralism in the aftermath of a year filled with lockdowns and border shutdowns and pushing for the expansion of the SC.
Even as the country strongly calls for the reform of the SC to be more diverse, it is still, paradoxically, one that doesn't want to shake up the status quo too much. In an event in July 2020, shortly after India's election to the Council, Foreign Minister Subrahmanyam Jaishankar reiterated that the country will stick to its policy of non-alignment and not take sides with any major power. For example, India's choice to remain a neutral and passive player concerning human rights violations in Xinjiang, China, reinforces the country's longstanding commitment to remaining outside any major blocs and refusing to comment on another country's internal affairs without consent, expecting the same from others.
Multilateralism Agenda
Ambassador of India to the UN, T.S Tirumurti, remarked that "India's presence in the Security Council will help bring to the world our ethos that the world is one family – Vasudhaiva Kutumbakam". This is a slogan that has been repeated aplenty in recent times with India being a key player in pushing for the benefits of collaboration and multilateralism during the coronavirus pandemic when isolationism and protectionism are on the rise.
India's campaign and priorities as a member of the SC are built on the foundation of New Orientation for a Reformed Multilateral System (NORMS), which seeks to reform multilateralism to be more relevant to contemporary realities. The official document released by the Ministry of External Affairs makes it clear that India intends on sticking to its role as a responsible global stakeholder that "abides to the rule of law" and makes positive contributions to the global security commons as a standard-setter. With tokenistic and brief allusions to the need to reconcile human and traditional approaches to security, the need to include more women in peacebuilding and the need for collaboration to achieve sustainable peace, the document makes it clear that India is not here to make any sweeping changes, but rather support the existing global security infrastructure.
Quest for a Permanent Seat
If there is one area of change that India is keen on putting its weight behind, it is in terms of reform of the SC. Indeed, in September, Minister of State for External Affairs V Muraleedharan had told the Parliament that India was giving the highest priority to obtaining permanent membership. For India, a permanent seat at the table would enable the government to strongly advocate for its new agenda for inclusive multilateralism. Moreover, it would formally institutionalize India's thirst for being acknowledged as a great global power and one that can counterbalance its rival and growing hegemon, China. Thus, it is reasonable to expect that India's tenure at the SC will be used to strongly push for more text-based negotiations and formal resolutions to the UN Charter to fast-track the reforms.
However, the road ahead does not look smooth-sailing. Most recently at the 75th UN General Assembly, T.S Tirumurti called the SC an "impaired organ that fails to act in a credible manner" and described the Intergovernmental Negotiations Framework (IGN) as a platform for the mere deliverance of tokenistic remarks without any action-oriented outcomes. Despite the cancellation of IGN meetings until further notice due to the pandemic, India will have the opportunity to push on with its agenda directly at the Council and can hope that the issue will be addressed as it has support from other G4 members in criticizing China for stalling IGN talks.
Internal Hypocrisies
Even as India ascends to the highest platform for the protection and promotion of security and human rights, it faces numerous struggles and violations at home that have not gone unnoticed by the international community. In July 2019, the UN high commissioner for human rights sounded alarms about impunity for security forces in Kashmir, their abuse of power and the indefinite restrictions imposed in the region. In September 2020, Amnesty International shut down its offices in India after its bank accounts were frozen by the Government of India after extended harassment for criticizing the latter's human rights record. The government reacted dismissively to such instances, terming the reports as false and refusing to take into consideration any criticism about its human rights record. 
For India to be taken seriously as key global security stakeholder and preach about comprehensive security resolutions, it must first introspect on its own domestic policies such as the Citizenship Amendment Act and the National Registry of Citizens which are both widely held to be discriminatory towards Muslims. Consider also that India has not signed the UN Refugee Convention yet continues to advocate for human security approaches. Coupled with this confounding record in dealing with challenging domestic political issues, tensions with China are at levels higher than ever before in recent times after numerous standoffs at the Indo-China border and attempts to win over Nepal, which is embroiled in the conflict. On this front, India can expect China to veto or scrutinize any resolutions they wish to propose and must be ready to answer to Pakistan, backed by China, on its actions in unilaterally revoking Kashmir's special status. The question remains whether India will even be ready to address these issues at the UNSC given its adherence to the norms of non-interference and respect for sovereignty. Furthermore, will India use this platform to prioritise and call for peace and if so, will it be ready to take the help of the UNSC?  
An Opportune Time
With the Treaty on the Prohibition of Nuclear Weapons set to enter into force from Jan. 22, this is an extremely relevant moment for India to further its agenda on nuclear disarmament. While India has always considered the General Assembly to not be an appropriate forum for such discussions, now, as a member of the UNSC, it is in a position of power to commence negotiations for a Comprehensive Nuclear Weapons Convention. Similarly, with India's election to the Commission for the Status of Women for a four-year term, it is a good time to consider adopting a National Action Plan under the Women, Peace and Security agenda and strengthen its commitments to gender security. 
Ultimately, India begins its tenure with multiple challenges: being at loggerheads with China, possibly holding itself accountable for recent domestic events, carrying forward a holistic security agenda in a pandemic-ridden world, encouraging UN members to revive multilateralism all while pressing for its own national interests. India certainly seems to be prepared to take on this challenge and if it proves to be successful, maybe, just maybe, it will be a step forward to garnering support for its bid for permanent membership. 
The views and opinions expressed in this article are those of the author.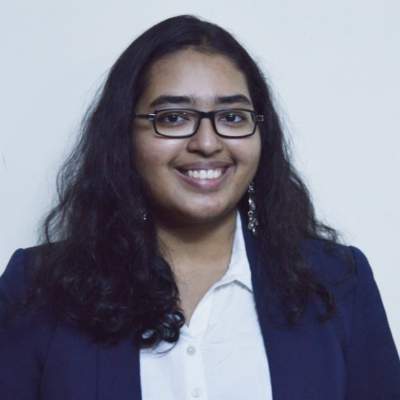 Vaishnavi Pallapothu is the head of the Feminist Foreign Policy desk at the Gender Security Project, an independent publisher that works at intersection of gender, security, justice, and peace through research, reportage, and documentation. She has a Bachelor's degree in International Relations from the University of London.