The meeting on Jan. 21, 2022 at Geneva between US Secretary State of State Antony Blinken and Russian Foreign Minister Sergei Lavrov understandably focused on the Ukraine issue. Yet Blinken did make the point that the JCPOA (Joint Comprehensive Plan of Action) could be an example of how Moscow and Washington can find common ground on important security issues. The US Secretary of State also said that US hoped that Moscow would use its influence vis-à-vis Tehran to underscore the urgency of returning to compliance to the 2015 agreement.
In spite of their strained ties, Washington and Moscow have been working closely for the revival of the Iran Nuclear deal. During a video call between US President Joe Biden and Russian President Vladimir Putin on Dec. 7, 2021, the Iran issue was discussed by both and while commenting on the conversation, Putin's aide Yury Ushakov had remarked that US and Russian views on Iran 'are quite clear and are not so different from one another'
Raisi's visit to Russia
Iranian President Ebrahim Raisi also visited Russia for a two-day visit (Jan. 19-20, 2022). This was the first trip by an Iranian President  to Russia (Raisi's predecessor Hassan Rouhani had travelled to Russia in March 2017) . In a changing world order, Iran and Russia are working towards strengthening bilateral ties and are seeking to sign a 20-year agreement along the lines of the 25-year Iran-China 'strategic cooperation pact' signed in March 2021. 
During his visit, Raisi met with Putin at the Kremlin and according to media reports, he is supposed to have handed over a draft of the 20-year cooperation agreement. Putin and Raisi also discussed a gamut of bilateral and international issues, with a focus on the Iran Nuclear deal.
Putin while discussing the JCPOA, during his meeting with Raisi said: "It is very important for me to know your position on the JCPOA."
The Iranian President also addressed Duma/Russian Parliament and while criticizing US for its foreign policy failures, also slammed NATO. In a reference to US sanctions on Iran, one of the crucial points Raisi made during his speech was that countries facing US sanctions needed to devise a collective response. If countries do not work together, the Iranian President said that "Otherwise, sanctions will affect all countries, even US allies, under various pretexts."
Interim Agreement
In recent weeks, Russia is also supposed to have proposed an interim agreement to Iran whereby the latter would be required to stop enriching uranium up to 60 percent purity, and limit uranium enrichment to 20%. In exchange, the Iranian government would get sanctions relief to the tune of $10 billion from unfrozen assets in South Korea, Japan and Iraq. In an important move, South Korea on Jan. 23, 2022 used 18 million of frozen Iranian assets to pay Tehran's dues to the UN. This would help in restoring Iran's voting rights. South Korea's Finance Ministry in a statement said that this payment was made in cooperation with the US Treasury's Office of Foreign Assets Control and the United Nations Secretariat. 
Iran on its part has rejected any interim deal saying that it would only accept a deal consistent with the commitments made in the JCPOA (2015). There are Iranian analysts who have been suggesting that given the precarious state of Iran's economy it is advisable for Iran to adopt a more pragmatic stance, and refrain from maximalist positions vis-à-vis the Iran nuclear deal.
For the Biden administration, Iran accepting an interim agreement would be a big win, especially at a time when US President Joe Biden is facing criticism for his foreign policy – which many believe is quite similar to that of his predecessor Donald Trump. Tehran however has repeatedly stated, that apart from removal of all sanctions it also wants the US to provide a commitment that it will not withdraw from any agreement — as it did in the case of the 2015 Iran nuclear deal.
While it is still tough to predict the ultimate outcome of the negotiations between Iran and other signatories to the JCPOA, at Vienna, Moscow has played a very important role in trying to revive the Iran nuclear deal. This reiterates the point that there is scope for Moscow and Washington to find common ground on crucial issues, as has been suggested by many analysts, and that the nature of Moscow-Washington relations is fundamentally different from that of Washington-Beijing ties. Iran's focus on improving ties with Russia also indicates that it does not want to be solely dependent upon Beijing.
The views and opinions expressed in this article are those of the author.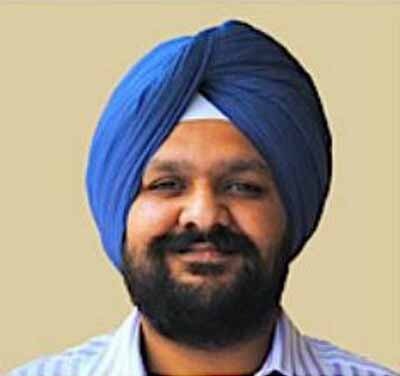 Tridivesh Singh Maini is a New Delhi based analyst interested in Punjab-Punjab linkages as well as Partition Studies. Maini co-authored 'Humanity Amidst Insanity: Hope During and After the Indo-Pak Partition' (New Delhi: UBSPD, 2008) with Tahir Malik and Ali Farooq Malik. He can be reached at [email protected]