Authoritarian governments and the dissidents they are tempted to lock up are carefully watching the reaction of the US to the case of imprisoned lawyer and human rights activist Theary Seng. 
Following her conviction for treason in June, Ms Seng was sentenced to six years in prison and moved from the capital Phnom Penh to a remote prison in in Preah Vihear. Dozens of other supporters of the Cambodia National Rescue Party (CNRP), a peaceful opposition party which was dissolved by Cambodia's supreme court in 2017, were also convicted. 
The charges were transparently political in nature. Ms Seng has never been involved in any violent protest, and there is not even any claim to the contrary. The prosecution presented "evidence" such as Facebook posts expressing support for the CNRP and arguing that Cambodia's political exiles should be allowed to return to their country. Ms Seng's international legal counsel Jared Genser has said he plans to take the case to the UN Working Group on Arbitrary Detention. 
So far, the US has done little in response. The danger is that this will be interpreted as a green light from the Biden administration for the imprisonment of dissidents everywhere with little or no real legal process – even if, as in the case of Ms Seng, they hold US citizenship.   
Ms Seng was born in 1971 in Phnom Penh. The Khmer Rouge, which came to power in 1975, killed both of her parents, and as a small child she was imprisoned, shackled and forced to carry out hard manual labour. Once the Khmer Rouge was overthrown in 1979, she succeeded in crossing the border to neighbouring Thailand with surviving family members, from where she emigrated to the US. 
She attended the Valley Christian High School in Cerritos, California, Georgetown University's School of Foreign Service, and law school at the University of Michigan, from where she graduated in 2000. She moved back to Cambodia in 2004, where she started work at a law firm. She published her memoir of life under the Khmer Rouge, called Daughter of the Killing Fields: Asrei's Story. 
Ms Seng, a member of the New York Bar Association and American Bar Association, also became increasingly involved in human-rights activism. Her work in promoting post-genocide justice and reconciliation was carried out in co-operation with the Extraordinary Chambers in the Courts of Cambodia (ECCC). 
Former US ambassador to Cambodia Joseph Mussomeli paid tribute to her work in 2009.  Theary Seng is "unique in Cambodia," he said. "She is able to bridge the chasm between America's view of things and Cambodia's understanding of the world." 
That, of course, would not have been possible without the welcome provided by the US.  So it's even harder to understand the lack of action from a country which did so much for Ms Seng and her family.  
Historic US Responsibility
The rise of the Khmer Rouge to power and their genocide, of course, cannot be understood without reference to US support for the coup which ousted Norodom Sihanouk from power in 1970, and the blanket US bombing of Cambodia as part of the war in Vietnam in the early 1970s. 
Statistically speaking, Cambodians are far more likely to be in prison for sharing Facebook posts supporting the CNRP than for participation in Khmer Rouge atrocities which killed between 1.5 million and 2 million people. Prime Minister Hun Sen was a former commander in the Khmer Rouge. Despite a huge budget, the country's tribunal, at which Ms Seng was the first person to be recognised as a civil party, has resulted in only three convictions more than 40 years after the end of the Pol Pot regime. 
Ms Seng continued her advocacy as head of the Center for Cambodian Civic Education (CIVICUS), which she founded in 2010, and which had a partnership with the Robert F. Kennedy Center for Justice. But her activism was not limited to seeking justice for the Khmer Rouge genocide. She also campaigned for leaders of the country's banned political opposition to be allowed to return to the country and have their political rights restored. That was enough to put her on the black list of Hun Sen, who has ruled the country since 1985. 
Under Hun Sen, Cambodia's judiciary is widely acknowledged to be subservient to the executive branch of government. Ms Seng is simply the most visible recent case of the use of the judiciary as a tool of political repression. According to Human Rights Watch in June, more than 50 political prisoners are in pretrial detention or prison in the country, including land and environmental rights activists, and journalists.
The US claims to be a beacon for democracy and human rights in the world. As it stands, it appears that little is being done to help defend one of their own citizens from arbitrary imprisonment. The outlook for dissidents who don't hold US citizenship is darker still. Continued inaction over Ms Seng would send a strong signal to dictators everywhere that the politicisation of justice has few if any international consequences. Self-censorship, US silence seems to suggest, is the safest course.
[Photo by Hul Reaskmey/VOA Khmer]
The views and opinions expressed in this article are those of the author.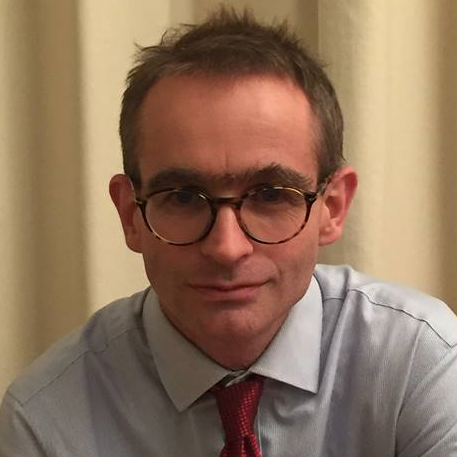 David Whitehouse PhD, a journalist in Paris, was co-author of the autobiography of Cambodian opposition figure Sam Rainsy published in 2013.