Ever since the establishment of formal diplomatic relations between the US and China in 1979, US states and Chinese provinces have been important stakeholders in the bilateral relationship and contributed towards strengthening of ties in several spheres – including economic linkages –between both countries.
Not only have sub-national linkages played an important role in the economic relations between both countries, but they have also made important contributions towards fostering linkages in other areas including people to people ties. One of the ways by which sub-national linkages between both countries have been promoted is delegations led by US Governors to China and vice-versa with a focus on – but not restricted to — promoting closer trade ties and wooing investors.
The Sister city agreements — between both countries — which promote cultural, technical, educational and business exchanges between over 200 Chinese and 234 US cities and Sister province agreements between 50 US states and Chinese provinces are a strong reiteration of  the importance of sub-national linkages between both countries. The first sister city agreement between US and China was signed between St Louis (Missouri) and Nanjing in 1979.
As the result of a  sister province agreement between Iowa (US)  and Hebei (China), current Chinese President Xi Jinping – then a functionary of the Communist Party – had visited Iowa in 1985 and led a delegation from Hebei. During his visit, Xi established close personal ties with Terry Branstad who was then in his first term as Governor of Iowa. In 2012, Xi visited the US when he was Vice President, and met with Branstad who served as Governor of Iowa again from 2011 -2017. One of the reasons Branstad was appointed US Ambassador to China (2017-2019), during the Trump administration was the strong rapport he had forged with Xi.
In 2011, then US Secretary of State Hillary Clinton started the US-China Governors Forum (though the Trump administration pulled out of this arrangement in November 2020).
After the imposition of trade tariffs on China by then President Donald Trump in 2018, several US states with close trade relations with China were adversely impacted after the imposition of retaliatory tariffs by China. Agricultural exports from Washington, Louisiana, Texas, California, and Oregon to China were hit significantly. Some Republican governors also led business delegations to China in spite of the aggressive China policy of the Trump administration. It is not just agricultural exports, but jobs in certain states and even education which was impacted by the downward spiral in ties between both countries as a result of the trade wars. The impact of US-China tensions on US states is strongly reiterated from certain facts highlighted in an article titled 'America's governors and Mayors have a stake in US-China relations' published by the Brooking Institution in 2021, "in the state of Washington, where one in every three jobs is directly or indirectly related to trade — from fresh cherries to Boeing aircraft — the state saw exports drop 65 percent in 2020. Michigan saw a 16 percent drop in the number of Chinese students on the campuses of the University of Michigan and Michigan State University from 2018 to 2020 even before COVID-19 hit last spring. The list of the victims of decoupling extends to soybean farmers in South Dakota and ginseng growers in Wisconsin."
In 2020, then US Secretary of State Mike Pompeo warned US states to be cautious in their linkages with China. Said Pompeo: "Know that when you are approached by a Chinese diplomat, it is likely not in the spirit of cooperation or friendship,.. Protecting American interests requires vigilance, vigilance that starts with you – and all state legislators, regardless of party."
The Trump administration pulled out of the U.S-China Governors Forum to Promote Sub-National Cooperation in October 2020, but there has been sub-national engagement between both countries in areas pertaining to economics and agriculture. A former governor of Utah and US Ambassador to China from 2017-2019 John Huntsman while commenting on the importance of linkages between US states and Chinese provinces in an article argued:
"Direct partnerships between American states and Chinese provinces offer one possible path toward reviving engagement in several key areas: higher education and trade are two that are crucial to Utah's economy and would benefit from enhanced, smart engagement."
In a development which clearly indicates that US states too are beginning to change their approach vis-à-vis China, US states including Texas, Virginia, Florida, Arkansas, South Dakota are seeking to restrict the purchase of land by Chinese companies and citizens. Texas is seeking to ban the purchase of land not only by Chinese but by Iranians and Russians as well.
It is not just sub-national linkages between US states and Chinese provinces which have begun to get impacted by tensions between the federal governments. In 2021, the Australian Federal government scrapped an agreement pertaining to the Belt and Road Initiative (BRI) signed by Victoria – Australia's second largest state – with China. Then Australian Foreign Minister Marise Payne said that this agreement was not consistent with Australia's foreign policy and was detrimental to the country's national interest. In 2020, Australia's Federal government introduced new laws through which it could review, and if necessary veto, international agreements signed by Australia's states, territory, local governments and universities.
Sub-national linkages between the US and China are an important component of the bilateral relationship, but with a growing bi-partisan consensus in Washington for the need to have an aggressive China policy, sub-national ties between both countries are bound to get impacted.
[Photo by Alex Microbe, via Wikimedia Commons]
The views and opinions expressed in this article are those of the author.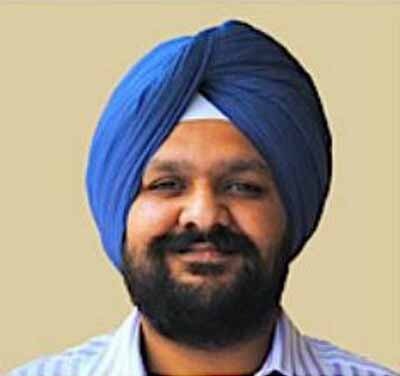 Tridivesh Singh Maini is a New Delhi based analyst interested in Punjab-Punjab linkages as well as Partition Studies. Maini co-authored 'Humanity Amidst Insanity: Hope During and After the Indo-Pak Partition' (New Delhi: UBSPD, 2008) with Tahir Malik and Ali Farooq Malik. He can be reached at [email protected]