In 2022, India received remittances to the tune of $100 billion. This was a 12% increase from the remittances India received in 2021. While commenting on the same, India's Finance Minister Nirmala Sitharaman said: "I recognise that remittances, which come from abroad by Indians who migrated, are about 100 billion US dollars for the year 2022. This is one of the highest remittances which is coming." 
While the Indian diaspora in different parts of the world has contributed in multiple ways to India's growth and remained connected with India, the robust remittances which India has received, even amid global disruptions, are a strong reiteration of the economic and emotional connect which overseas Indians retain with their country of origin.
According to Migration and Development Brief 37 released in November 2022 by the World Bank Group, remittances to low and middle income countries grew 5% in 2022, in spite of numerous global challenges (in 2021, the growth in remittances was over 10%). 
If one were to look at the case of India, remittances from five Gulf Cooperation Council (GCC) states accounted for over half of the total remittances India received. From the period between 2016 and 2021, there has been a significant change while the share of US, UK and Singapore has risen to well over 1/3rd of total remittances (36%). The share of GCC countries in India has fallen significantly from 54% to 26%. These changes can be attributed to a number of factors, the important ones being — a steady rise in the remittances received from Indian professionals employed in high skilled jobs in countries like US, UK and Singapore and a number of expats from India in GCC states losing their jobs in recent years, including the COVID-19 pandemic, and returning home. 
It remains to be seen if 2023 will witness a rise in remittances to India given the rising inflation as well as imminent economic slowdown in the US. Declining economic growth in the GCC could also result in a drop in remittances from the Gulf.
One of the important developments which could make it easier for overseas Indians to remit money is the linking of India's digital payment system — Unified Payments Interface (UPI) — to its equivalent in countries home to a large Indian diaspora. In 2022, the total transaction value processed by UPI was estimated at 86% of India's GDP. 
Last month, (UPI) was linked to Singapore's Pay now. Via this arrangement, remittances between both countries will be simplified. Speaking at the launch of the cross border linkage between UPI and Pay, which was done virtually, Indian PM Narendra Modi said "Linkage of Unified Payments Interface (UPI) and PayNow is a new milestone in India-Singapore relations."
Two Singapore banks DBS and POSB will be able to use the Paynow-UPI platform, while six Indian banks — Axis Bank, DBS India, ICICI Bank, Indian Bank, Indian Overseas Bank and State Bank of India — will be able to receive funds via this arrangement. The cost of remitting $200 (Singapore) bank to bank is estimated at 6$, while for other platforms it is estimated at a little less than 4$. The linking of UPI and Pay now will not only give a strong boost to India-Singapore relations but will be especially beneficial for professionals, students and workers in Singapore who want to send remittances back home. 
While the daily UPI transfer limit in India is INR 1 Lakh, the current cap for transfers from Singapore to India is $500 (Singapore), this will be increased to $1000 (Singapore) by March 31, 2023. 
Countries like UAE, Indonesia and Mauritius are also likely to follow suit and link their instant play platforms. UAE has been an important source of remittances for India for long, and linking UPI with its UAE equivalent could make it easier for Indian expats to transfer money back home. It would be important to state, that while the endeavour of linking UPI with Singapore's Pay now and likely initiatives with other countries like UAE and Indonesia are truly laudable, it is important to address some of the key logistical issues such as increasing the number of banks under the integrated payment mechanism. It is important to rope in key stakeholders to ensure that such initiatives are successful.
In recent years, India has focused on strengthening its domestic digital economy – especially giving a fillip to digital payments and cementing strong bonds with the Indian diaspora in different parts of the world. The linking of UPI with similar platforms in other countries is in line with both these objectives.  UPI linkages with instant pay platforms in other countries will help not only in expanding the global footprint of UPI, but also make it easier for the diaspora to send remittances back home with lesser transaction costs and in lesser time.
[Image by National Payments Corporation of India, via Wikimedia Commons]
The views and opinions expressed in this article are those of the author.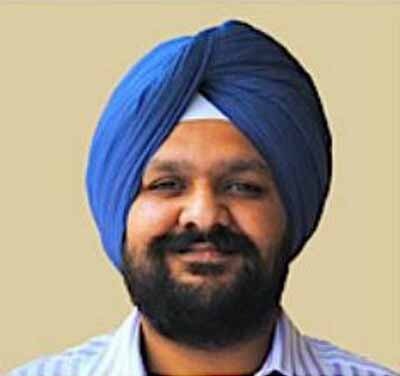 Tridivesh Singh Maini is a New Delhi based analyst interested in Punjab-Punjab linkages as well as Partition Studies. Maini co-authored 'Humanity Amidst Insanity: Hope During and After the Indo-Pak Partition' (New Delhi: UBSPD, 2008) with Tahir Malik and Ali Farooq Malik. He can be reached at [email protected]