With tensions between US and China rising in recent years, one of the major challenges for countries sharing close strategic ties with the US and robust economic relations with China has been to ensure that their ties with both Washington and Beijing remain cordial. While ties between Beijing and Washington had begun to deteriorate after the imposition of trade tariffs by the Trump administration, they have witnessed a further downward spiral in the aftermath of the Covid-19 pandemic, and more recently differences between both countries on Taiwan and human rights violations in Xinjiang against the Uyghur population. The US senate has recently approved a bill which seeks to stop imports from Xinjiang province (unless it can be proven that goods are being produced without any forced labour). The Biden administration also recently imposed sanctions on a number of Chinese biotech and surveillance companies, as well as government entities for their role in abetting human rights violation in Xinjiang. Australia, Canada and even EU member states which share close economic linkages with China are likely to tilt towards the US (as was evident from the diplomatic boycott of the Beijing winter Olympics, by UK, Canada and Australia, as well as the posture adopted vis-à-vis Chinese technologies).
UAE-US strategic ties and recent differences
The case of UAE is interesting. The US and UAE share close strategic ties, with US troops stationed at Al Dhafra base near UAE's capital city Abu Dhabi (US warships often visit the Jebel Ali port). The decision of UAE to normalize ties with Israel via the Abraham accords, in 2020 also had a clear US imprint and backing of the Trump administration. 
Two issues which have impacted the US-UAE strategic relationship in recent times are; a Chinese facility in Khalifa port which the US suspected was a military installation (this project was suspended as a result of US pressure) and the UAE's use of Huawei 5G technology, which US said could give China access to sensitive information.
The UAE recently cancelled a multi-billion dollar deal to buy US-made F-35 fighter jets. The $23 billion agreement for the sale of these aircraft had been signed towards the fag end of the Trump administration. 
While the US stated that it was still open to the sale of F 35s, UAE has said that it does not want to be part of any ' new cold war' between China and the UAE. Anwar Gargash Diplomatic Adviser to UAE's leadership while commenting on this issue said:
"I think we, as a small state, will be affected negatively by this, but will not have the ability in any way to affect this competition even positively really."
Significantly, senior delegations from the US and UAE met for the annual Joint Military Dialogue on Dec. 15-16, 2021. A US Department of Defence release while commenting on the dialogue said:
"The United States and the UAE reaffirmed their commitment to a strong bilateral defense relationship and recognized the UAE as a key partner in addressing regional challenges.  Both sides agreed on the importance of the U.S.-UAE strategic partnership, as one based on shared interests and shared priorities." 
US-UAE relationship in the context of Iran
The US-UAE relationship is also important in the context of the Middle East. While the UAE normalized ties with Israel, it has also been making concerted efforts to improve ties with Iran and could play a role in reducing tensions between Washington and Tehran. While expressing its worry with regard to Iran's nuclear ambitions, and also not denying its differences with Tehran over some of its policies in the Middle East (such as Tehran's use of regional proxies), UAE has been backing dialogue with Iran and has also opposed imposition of economic sanctions on the country.
In a changing geopolitical landscape countries would not like to make choices. There are certain issues pertaining to security where Washington and its allies may be on the same page vis-à-vis China, but economic links of many countries (including UK and Australia) with China are deep rooted and countries will give precedence to their own interests. UAE's recent decision to cancel the deal to buy F-35 fighter planes from US is a strong reiteration of the above point. UAE also realizes that in a changing geopolitical landscape in the Middle East as well as globally it needs to be deft in balancing its relations between different countries. It is important for the US to work together with allies and not to allow ties with Moscow and Beijing to slide down further. The Biden administration should refrain from making mistakes similar to that of the Trump Administration and not view complex foreign policy issues in terms of simplistic binaries.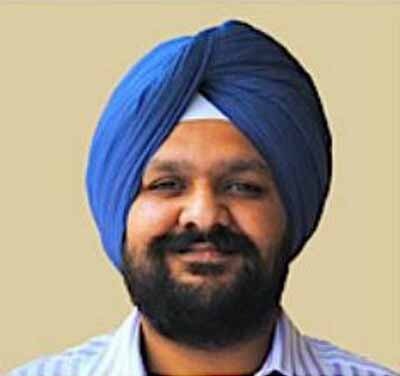 Tridivesh Singh Maini is a New Delhi based analyst interested in Punjab-Punjab linkages as well as Partition Studies. Maini co-authored 'Humanity Amidst Insanity: Hope During and After the Indo-Pak Partition' (New Delhi: UBSPD, 2008) with Tahir Malik and Ali Farooq Malik. He can be reached at [email protected].