Ties between the US and United Arab Emirates (UAE) have deteriorated in recent months. One of the reasons for the same has been UAE's increasing proximity to China. The UAE has admitted that its relations with the US are strained, and also made it clear that Abu Dhabi would not like to pick sides as the Beijing-Washington bilateral relationship worsens. 
UAE even cancelled a $23 billion agreement for the purchase of F35s from the US, soon after it was pressurized by Washington to stop construction work on the Khalifa Port — 80 kilometres north of Abu Dhabi – of a Chinese facility. The US said that China was clandestinely building a military facility, while the UAE denied that this facility was meant for military purposes. 
During the Russia-Ukraine crisis, UAE refrained from taking sides though finally it did vote in favor of a US sponsored United Nations General Assembly (UNGA) resolution pertaining to the Ukraine crisis (the resolution was scathing in its criticism of Russia). While the US has been asking the United Arab Emirates and Saudi Arabia to pump more oil in order to stabilize global oil markets, both have refused to do so. UK Prime Minister Boris Johnson, Japanese Foreign Minister Yoshimasa Hayashi and German Economy Minister Robert Habeck also urged the UAE to extract more oil in order to keep the global oil markets down.
In a move which could further increase US-UAE tensions, Syria's Bashar-Al-Assad visited UAE last week. Assad's regime, backed by Russia and Iran, has been accused of severe human rights violations including countless killings, instances of torture and enforced disappearances — during the course of a decade plus civil war to curb a pro-democracy uprising.
Assad's visit to the UAE was the first visit to an Arab State in over a decade. Syria had been expelled from the Arab League in November 2011 and also boycotted by neighbors. The UAE on its part has been reaching out to Syria for some time. In 2018, it opened its embassy in Damascus, while last year it also sent diplomats to meet with President Assad. 
The US State Department Spokesman, Nick Price while commenting on Assad's visit to UAE said: "profoundly disappointed and troubled by this apparent attempt to legitimise Bashar al-Assad, who remains responsible and accountable for the death and suffering of countless Syrians, the displacement of more than half of the pre-war Syrian population, and the arbitrary detention and disappearance of over 150,000 Syrian men, women and children."
During his visit Assad met with Dubai's ruler Sheikh Mohammed bin Rashid Al Maktoum and Abu Dhabi Crown Prince Sheikh Mohammed bin Zayed Al Nahyan. It is not just UAE, but even countries like Lebanon and Jordan have been reaching out to Syria. Significantly, in January 2022, Lebanon signed a deal with Jordan to receive electricity via Syria, and the US assured Lebanon that it would not have to face any sanctions for going ahead with this agreement. Senior Republican lawmakers however criticized the Biden administration for indirectly providing relief to Assad. Said Republican Congressman Joe Wilson on the possible waiver to Lebanon and Jordan: "The Caesar Act is clear. Congress will hold Biden accountable for any sanctions relief provided to Assad. Lebanon's energy and economic crisis will not be solved by enriching mass murderer Assad and Iran's proxies."
For the UAE, reaching out to Syria has a number of objectives. Given its growing strains with the US and the changing geopolitical landscape of the Middle East, Abu Dhabi does not want to blindly toe the US line and in the global context does not want to be on the wrong side of Russia as was evident from its stand on the Ukraine crisis. Second, UAE wants to prevent Iran's growing clout in the Middle East. Iran provided assistance to Syria – both financial and military and was the only country other than Russia which lent support to Syria. While UAE has been trying to improve its own ties with Iran it would not like Tehran to upstage it in the Middle East.
For Assad, improving ties with neighboring countries is important not just in terms of optics, but to put his country's economy back on track. Strong economic ties with the UAE will help Syria in achieving this objective. In October 2021, the Foreign Minister of UAE, Sheikh Abdullah bin Zayed al-Nahyan and Syrian Foreign Minister, Faisal Mekdad had met on the sidelines of the Dubai Expo 2020 and explored ways through which the bilateral economic relationship can be strengthened. In November 2021, the UAE Foreign Minister visited Damascus and became the senior most Emirati official to visit Syria ever since the outbreak of the civil war in Syria. The US had reacted strongly to the visit of the UAE Foreign Minister saying that it would oppose any attempts to "..rehabilitate Bashar Al Assad who is a brutal dictator."
Assad's visit to UAE could result in a further deterioration of ties between the US and UAE. If the Iran nuclear agreement is reached soon, both UAE and Saudi Arabia will need to further recalibrate their foreign policies not only in the context of the region, but even in the global context. Washington on its part will also need to rethink its approach towards the Middle East, especially Gulf countries, if it wants to retain its influence in the region.
[Photo by kremlin.ru, via Wikimedia Commons]
The views and opinions expressed in this article are those of the author.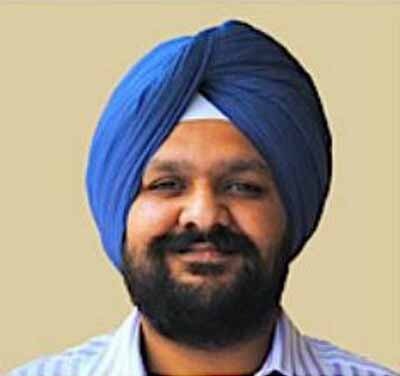 Tridivesh Singh Maini is a New Delhi based analyst interested in Punjab-Punjab linkages as well as Partition Studies. Maini co-authored 'Humanity Amidst Insanity: Hope During and After the Indo-Pak Partition' (New Delhi: UBSPD, 2008) with Tahir Malik and Ali Farooq Malik. He can be reached at [email protected].