Since the establishment of the National Unity government (NUG) in Afghanistan, the security and political situation have precipitously declined across the country. Significant problems such as deteriorating security and economic conditions, widespread corruption and attempts at power grab among political elites have continued to plague the NUG–a government brokered by the US after the fraudulent 2014 elections. From its inception, the extra-constitutional government has been beset by deep mistrust and division among the two political camps. The ongoing political bickering, however, has emboldened the Taliban led-insurgency to make significant inroads across the country, further undermining NUG's legitimacy and effectiveness.
Nearly two decades after the start of the international intervention in Afghanistan, the country remains politically unstable, economically stagnant and highly insecure. The recent spate of deadly attacks by the insurgents on Afghan security forces in different provinces after the three-day ceasefire in an Eid-ul-Fitr holiday could indicate even more violent period ahead, especially in a time when Afghanistan is preparing for the upcoming parliamentary and presidential elections of 2018 and 2019, respectively. Recent Special Inspector General for Afghanistan Reconstruction (SIGAR) reports affirm lamentable conditions of insecurity and violence.
President Trump's Comprehensive Strategy for South Asia announced a year ago in hope of stabilizing the situation in Afghanistan. It identified political instability to be at the core of the Afghan conflict. Indeed, without an effective political system in place, it would be difficult to achieve peace and stability in the country. Post-Taliban governments (Karzai era and the NUG) have continued to falter due to poor governance and provision of essential public services.
In the last decade and a half, the US and its allies have expended substantial resources to secure and stabilize Afghanistan, but without the consideration of an effective political strategy matching their military efforts. Consequently, Afghan governments have remained fragile and ineffective. As a result, the security situation has worsened, and strategic goals have not been met. A consensus has been reached that there is no military solution to the Afghan conflict.  Therefore, creation and strengthening an appropriate state structure may allow the government in Kabul to better position itself for an Afghan-owned and Afghan-led peace process.
Political stability and effective governance, however, require broad reforms to balance the political power between provincial authorities and the central government in Kabul for a number of reasons: respond positively to the demands of the majority of Afghans who have long advocated for a better representation and participation of people within their communities; devolve political power to the district and provincial levels so that every region manages  its own political and administrative structures; making it possible for the  central government to hold provincial and district authorities accountable for maintaining security and stability within their regions; creating a decentralized political structure that empowers provincial authorities to respond to the demands of their constituents  more efficiently by offering them security and basic services; and finally offering the country a possible blueprint for the  political settlement with the Taliban.
Such reforms could be possible only if the US policy begins to encourage positive political change via constitutional amendments to pave the way for an effective decentralized state governance system in Afghanistan. In order to effect such a change, the US should persuade the political elites in Afghanistan publicly to embrace appropriate constitutional reforms for laying the foundations for a popularly supported strong state which provides good governance based on the rule of law.
Fixing Afghanistan's tragically failed state structure by bringing coherence to US military and political strategies will help secure Afghanistan. The US has consistently achieved military victories in the battles against the Taliban and other insurgent groups. However, these victories have ultimately come to naught because of the political failures of ineffective, inappropriate and over-centralized governance system enshrined in Afghanistan's post-Taliban Constitution of 2004. Kabul Governments' ineffectiveness, inefficiency and burgeoning corruption have not only fueled Taliban resurgence but added to their rising strength over time and the creation of a parallel government.
In order to preserve and protect significant social and economic progress made in Afghanistan by the US and its international partners, the current political system must undergo extensive reforms toward decentralization. A kind of political arrangement in which Kabul shares power with provincial and local authorities. Such a systemic political change could be an important step towards effecting sustainable security and effective governance for a peaceful and prosperous Afghanistan.  More importantly, such a political reform will also enable the US to pursue a multifaceted approach for addressing the complex four-decade-long Afghan conflict. Indeed, such political reform will also offer the multi-ethnic communities in Afghanistan a possible means for the depoliticization of ethnolinguistic and sectarian identities and bridging the widening trust gap plaguing the country.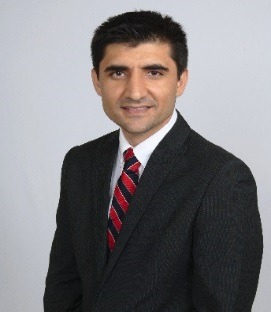 Ahmad Murid Partaw is a former Afghanistan Senior National Representative (SNR) to the U.S. Central Command (USCENTCOM) and a graduate of Political Science from the University of South Florida (USF). He is currently teaching as an Adjunct Professor of Political Science at Hillsborough College in Tampa. His research focuses on AfPak politics and the Middle East. He writes about Afghanistan and Pakistan in Journal of Political Science and Public Affairs, Foreign Policy Journal, The National Interest, IHS Janes, Eurasia Journal, Kabul Times, and Indian Strategic Studies.