Since his historic re-election after more than a decade of retirement, the 93-year-old veteran Mahathir Mohammed started his new term with a new anti-corruption campaign that targeted many including his former protégé and predecessor Najib Razak and other top government officials for their role in Malaysia's sovereign fund, known as the 1Malaysia Development Berhad (1MDB). While since he assumed office in May, Mahathir was focused on his domestic priorities; Malaysian foreign policy experienced a new degree of shifts, especially with relations to its Middle Eastern partners (Saudi Arabia and the UAE) as well as the People's Republic of China, a country that Mahathir used to admire during his first term in office. Mahathir's election signaled to Beijing that there is a new sheriff in Kuala Lumpur that is ready to engage by making 'free and fair trade deals', but also is willing to avoid being trapped in debts from China by canceling several major investment projects.
Sino-Malaysian relations under the new term of Mahathir Mohammad
Prime Minister Mahathir Mohammad visited Beijing in August and met with the senior Chinese leadership including President Xi and Premier Li in an attempt to reset relations with Beijing. During his discussions with the Chinese leadership, Mahathir focused on two main objectives- trying to strengthen ties with Asia's largest economy and renegotiating a number of multi-billion investment deals with China under Xi Jinping's ambitious Belt and Road Initiative, that some describe it as China's Marshall Plan.
During his campaign, Mahathir was openly critical to several investment deals with China that were signed by his predecessor, but he downplayed the tone publicly when he visited Beijing and focused more on what the two countries can achieve together. However, Mahathir has already canceled two China-financed megaprojects, which he considers 'too expensive' and 'unaffordable'.
Beside Malaysia's re-examination of its involvement in China's investment projects, Malaysia is one of the territorial claimant states of the waters of the disputed South China Sea, where China and a dozen of South East Asian countries are in a row on the ownership of the sea. Under Prime Minister Razak, Kuala Lumpur deepened its partnership with Beijing, which goes back to the early days of the 1970s, while adopting a soft stance to its claim in the South China Sea.
One of the reasons Razak softened Malaysia's tone when it comes to the disputed water is because Kuala Lumpur was seeking new investments as the 1MDB failed and new investigations were opened up in different capitals (Washington, Singapore, and others). Therefore, Najib Razak turned to China by considering the historical relationship between China and Malaysia to secure funds for several projects, in return to not raise Malaysia's claims in the South China Sea. Malaysia was the first country in Southeast Asia that normalized relations with Beijing after President Nixon's trip to China in 1972. However, under Mahathir, it seems that Malaysia will take a more assertive stance on the territorial disputes in the sea, especially when it comes to the protection of the freedom of navigation. Kuala Lumpur's shift worries leaders in Beijing.
In order to reduce Malaysia's dependence on China and to confront Beijing's assertiveness in the South China Sea, Mahathir is seeking to deepen Kuala Lumpur's strategic partnership with the United States, as well as other powerful countries in Asia like Japan, the only Asian state that is capable of organizing a counter-initiative against China. Mahathir visited Tokyo as his first destination as prime minister to strengthen bilateral ties with Japan and also to reduce Malaysia's indebtedness to China, by making a pitch for more investment from Japan and reintroducing Malaysia's Look East Policy to signal Kuala Lumpur's interest in deepening ties with Tokyo. Mahathir also hosted US Secretary of State Mike Pompeo in August to discuss bilateral relations, as well as regional issues including maritime security. Pompeo also used his meeting with Premier Mahathir as an opportunity to present Washington's new strategy towards the Indo-Pacific region.
Although the US and Malaysia haven't signed a bilateral free trade agreement, the Obama administration elevated the US-Malaysia ties to a 'comprehensive partnership' and invited Kuala Lumpur to become a member of the US-led trade initiative, known as the Trans-Pacific Partnership (TPP) which Trump has withdrawn as soon as he came to office. Mahathir is well known to his critical views towards the US, especially the US policy in the Middle East, but it seems that as the geopolitical landscape of Southeast Asia is shifting to a more competitive environment, Kuala Lumpur would deepen its ties with the US on multiple fronts, including regional security.
The significance of Southeast Asia for the US-China competition
Malaysia as well as other major South East Asian countries that are part of the Association of Southeast Asian Nations (ASEAN) are concerned with two major regional issues that affect both economically and in terms of security. First, the current US-China trade dispute, which broke out in this year after the US President Donald Trump started to impose tariffs on Chinese products in order to reduce the trade deficit that Washington has with Beijing. ASEAN countries were looking for new trade discussions between the two largest economies to ease tensions, which has not yet been successful.
Recently, at the opening ceremony of the ASEAN foreign ministers' summit, Singapore's Prime Minister Lee Hsien Loong expressed his uneasiness of what he described the 'storm clouds of a trade war'. Trade disputes between the US and China and its effects on the economies of Southeast Asian countries dominated the recent Southeast Asian foreign ministers meeting in Singapore.
Second, the US designated China as 'strategic competitor' to the US interests according to both the US National Security & Defense strategies. This makes the Southeast Asia region vulnerable to the competition between the two great powers (US and China) economically and politically, which contradicts the current stances of the ASEAN countries. Southeast Asian countries are not willing to be pushed into making a decision to align with Washington or Beijing, but they are willing to cooperate closely with both powers because of the largest trading partnerships that they share with both the US and China. In a recent interview with Mahathir about Southeast Asia's international relations, Premier Mahathir emphasized the importance of the regional bloc to become 'neutral and not side with any party', but continue to engage with both.
Third, Malaysia along with other countries in Asia are starting to worry about the impact of the Chinese financed projects on the domestic economies, by raising the question of what some call China's debt-trap diplomacy. Another concern is based on the growing Chinese influence in Asia, and the nature of the Belt and Road initiative which some call a geopolitical project aimed at dominating Asia economically and politically in the future. Sri Lanka's decision to hand over its main southern Hambantota port to China for 99 years, after it failed to repay $8 billion from Chinese state-controlled firms raise a concern in Asia about the future of several multibillion-dollar projects that Beijing is currently investing in a number of countries (Pakistan, Bangladesh, Nepal, Myanmar, Maldives) under its Belt and Road initiative.
The strategic significance of the Southeast Asia region, united under the regional organization known as the Association of Southeast Asian Nations (ASEAN) attracts both the US and China to increase their presence both economically and in terms of security. This will be a great challenge for the region, due to its long-time neutral position, which will be threatened in the coming years. Another major challenge that the ASEAN countries will face in the coming years is to develop a unified strategy towards China's growing influence in the South China Sea.  Malaysia, which was not actively playing a leadership role for the ASEAN regional organization since Mahathir left office in 2003, will now find in a new era where Kuala Lumpur will play a more dynamic role by challenging the supremacy of Singapore and other regional countries.
Header Image: EPA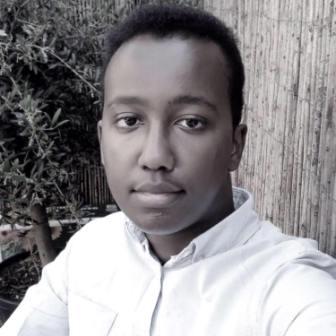 Yacqub Ismail is an editor and a regular contributor of International Policy Digest and a political analyst. His work has appeared in The Geopolitics, Foreign Policy News, Gulf State Analytics, Rising Powers Project, and Russian Council of International Affairs.