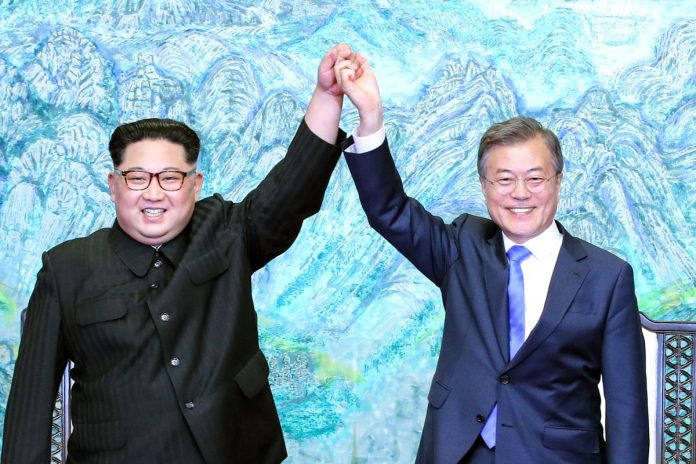 Does dialogue resolve conflicts? The most emphatic answer is yes because dialogue is a peaceful way of discussing the friction points of the parties in a dispute. It helps to understand the respective viewpoints of the parties in a dispute and consequently finding solutions which are acceptable to them. That way, dialogue acts as a civilized option for conflict resolution. Moreover, dialogue is also employed to discuss different initiatives and promote understanding between disputing groups for the broader process of peacebuilding.
Internationally, many major crises have used dialogue as a means of resolving conflicts. Examples include: Russo-Georgian war in 2008, the conflict between Western powers and Gaddafi's Libya, tension over Iran's nuclear programme, religious tensions in Egypt after the historic Arab Spring in 2011, the Afghan war, the Sudanese experience, the Russo-Ukraine conflict and the recent North Korea- South Korea case which is paving way for North Korea- US summit to resolve the crisis over the North's nuclear programme.
In October 2015, Nobel Peace Prize was announced to be awarded to the Tunisian national dialogue quartet. Kaci Kullmann Five, head of the Nobel Committee, said: "It established an alternative peaceful political process at a time when the country was on the brink of civil war."
In the book ' Dialogue and Conflict Resolution, different types of situations are examined and how dialogue has been used to build reconciliation and understanding to resolve tensions between conflicting parties.
What should not be forgotten is that dialogue brings together different voices. The voices can bring about a tenable change by developing a sense of joint ownership of the peace process and becoming stakeholders to adopt new attitudes and approaches to address the common issues facing society. As Elbert Einstein rightly puts it: 'Problems cannot be solved by the same level of thinking that created them.'
Meanwhile, important requirements for dialogue to be successful are self-reflection, the spirit of inquiry and personal change. The stakeholders/participants in dialogue must be willing to address the root causes of a conflict. For example, dialogue over Kashmir issue between India and Pakistan may have ended the conflict some time ago. However, there has never been a sustainable dialogue over the issue. Consequently, there has never been a qualitative change in the situation prevailing in Kashmir and the strained relations between the two nuclear-armed neighboring countries.
Yes, there have been some phases of peace in between but no tenable change to lead to permanent peace in Kashmir and good relations between India and Pakistan.
What needs to be admitted is that the participants in dialogue must show empathy towards one another, recognize and respect their mutual differences and similarities and show an ability to change. If such kind of approach is missing, then holding a dialogue is a mere wastage of time and resources. Unfortunately, Kashmir situation is a result of that approach as well.
Most importantly, dialogue is a slow and long-term process. To make it successful, the disputing parties must show a sea of patience and passion. A dialogue may take five minutes or five years. Sometimes, interventions may occur but dialogue must go on to address the deep-seated causes of a conflict.
Yes, civilians often get frustrated by various rounds of talks without any concrete conclusion. But with the passage of time, things will improve and dialogue will prove the best option. Perhaps, in the case of Kashmir, the lack of patience is a major factor which has not led to fruitful dialogue.
In the past few weeks, there have been statements from various quarters that dialogue over Kashmir issue must be started. In fact, India has shown interest in holding dialogue with both the Kashmiri leadership, Hurriyat, and Pakistan. Although the announcement was welcomed by the mainstream political parties in Kashmir, Hurriyat has asked for clear statements from New Delhi over the offer of peace talks.
It was agreed that the dialogue must involve India, Pakistan and the Kashmiris, yet it is noteworthy that the three stakeholders must consistently emphasize on holding it. In fact, all the parties to the conflict must adopt new approaches and attitudes to resolve it. None of them can afford to take liberties with the issue and just wait and watch for either side to give up so that the conflict may resolve on its own. It is only when they start talks that a new dawn will break and may create new possibilities and opportunities to resolve the conflict.
Today, the trend at the global level points towards more dialogue. The number of violent conflicts has been resolved in recent years because of the willingness of governments, international organizations and other actors to engage in dialogue. Yes, to change societies and find solutions to the most complex issues such as violent conflicts, poor governance, human rights abuses- all need newer approaches and fresh thinking. So for resolving Kashmir conflict, dialogue is a doable option: it is not a dead option.

Sheikh Shabir Kulgami is a Kashmiri (Indian) political commentator, analyst and columnist. He writes extensively on South Asia.