Pakistan has been going through political and economic dire straits. Nearly 80 districts of Pakistan were worst hit by the floods in September 2022, causing an erratic situation. The Post-Disaster Needs Assessment estimated total damages to exceed $14.9 billion, and total economic losses to reach about $15.2 billion. Estimated needs for rehabilitation and reconstruction in a resilient way are at least $16.3 billion. Along with the falling GDP growth, the country will also have to incur economic losses, falling per capita income, and increasing poverty and unemployment. Despite maintaining relations with USA and China, the country stands at a spot where even an Extended Fund Facility of $1.1 billion from IMF is of hardly any help. Post the withdrawal from Afghanistan, as Pakistan tries to reboot ties with the U.S., cement its alliance with China and even reached out to Russia in the midst of the Ukraine crisis, the strategic import of Pakistan's balancing act is under scrutiny. Pakistan's foreign policy of appeasement has had its share of breakthroughs as well as setbacks. The article attempts to analyze Pakistan's relations with the three major powers along with the limitations it incurs. 
Pakistan's Teeter-Totter Relations with USA
Pakistan has been juggling its partnerships between the major powers. From strong ties with the USA, to its strategic alliance with China and outreaching to Russia, Pakistan has left no stone unturned in taking leverage of its geostrategic location. Pakistan's relations with USA have currently been on a teeter-totter. Withdrawal of US forces from Afghanistan and Imran Khan's anti-American stance have been two major reasons for the downturn in the US-Pakistan relationship. The relationship of the two was significantly dependent upon the US forces stationed in Afghanistan, for which the former required good relations with Pakistan. Post the withdrawal, US dependency on Pakistan has reduced significantly. US Senate even proposed a bill to assess the support given to Taliban by the state and non-state actors including the government of Pakistan. They even went on to say that they would look into the role of Pakistan in Afghanistan before and after the fall of Kabul and in the Taliban offensive in Panjshir Valley during the past years. US has also been engaging with Pakistan on counter terrorism, but the latter has been disadvantageous in that zone as well. In June 2018, the FATF placed Pakistan on its "grey list" and issued an Action Plan directing Pakistan to take specific steps to address strategic deficiencies in its Counter Financing Terrorism efforts. Former US President, Donald Trump even said, "We have been paying Pakistan billions of dollars and at the same time they have been housing the very terrorists we are fighting." To top it all, Imran Khan even went on with his trip to Kremlin, on the day the leader ordered "special military operations" against Ukraine, despite, pressure from the US and other Western countries to cancel it.  At juncture, it is Pakistan, which needs US more than the other way round. With the economy having a bad downfall, US can be of great help to Pakistan. US is not only the largest source of FDI in Pakistan, but it is also the latter's largest export market. Following the visit, penalty was imposed by the US Federal Reserve Board on Pakistan's National Bank for anti-money laundering violation. 
Pakistan's New Outreach to Russia
Succeeding the visit, Pakistan also became the first country to officially sign a huge trade deal with Russia amidst such crucial times. As part of the agreement, Pakistan will import two million tonnes of wheat and natural gas from Russia. At a time when Pakistan is highly dependent on IMF for aid, and after getting a disbursement of $1 billion, the deal turned out to be unpropitious. The US has 16.4 percent votes at IMF whereas Russia has only 2.59 percent, bringing Pakistan on the edge again. Refusal to join the US-led Summit for Democracies, signing the Pak Stream Gas Pipeline Project in 2021, and participation in the opening ceremony of Olympics in Beijing clearly demonstrates Pakistan's tilt towards the Russian-China orbit. However, even Pakistan has been caught in the middle, as without Russia's backing it would be hard for the latter to work with the Central Asian Republics for inter-regional connectivity and trade projects. Moreover, Pakistan's pro-Russia stance at this point would adversely affect its working with Ukraine's own military industrial complex and support it receives from the West. 
Pakistan under the Dragon's Shadow
Islamabad has been caught in the middle not only between the West and Moscow, but also between its own people and Beijing. While Khan was on his visit to China, Baloch militants carried attack in two military posts in Baluchistan, showing the international community that Baluchistan is not safe for investments unless Baloch separatists are taken on board. Gwadar, a port city in Baluchistan, is the central pillar of CPEC therefore it is in both Pakistan and China's interest to maintain stability in the region. Pakistan's friendship with Beijing, which it defines as "deeper than the oceans, higher than the mountains, and sweeter than honey", is undesirable not only to the West but also to a part of its own population. China wants an extension of CPEC to Afghanistan. Pakistan has favored this proposal, knowing very well that it faces huge security threats from Tehreek-i-Taliban Pakistan. The acceptance has neither been well received by the people of Baluchistan nor by the West. The US, Australia and Britain even criticized Imran Khan's visit to the opening ceremony of Olympics. The visit also exposed Pakistan's double-game, as Khan who has regularly called for international action against Islamophobia, particularly in European countries, went ahead with the visit even after Chinese atrocities against Uyghur Muslims in Xinjiang. 
New Regime and Pakistan's Balancing Act
Pakistan's foreign policy strategy has relied on playing ball with the great powers for its own benefits but such an approach has its limitations. However, now, with the advent of Shahbaz Sharif, the new Prime Minister, the question which arises is, are the situations expected to recover? In an interview recently, Sharif said, "Pakistan cannot afford enmity with the US" and expressed regrets the Khan's government had annoyed all those countries that had always helped Pakistan in difficult times. The US even decided to provide Pakistan with a $450 million package for the F-16 case for sustainment and relatable equipment. This is the first American military assistance package to Pakistan after Trump administration ended defence and security cooperation with the country in 2018. This would be a life-time upgrade for the Pakistan's existing fleet of F-16s. 
In the recent Shanghai Corporation Organisation summit, talks were held between Xi Jinping and Shahbaz Sharif on the side-lines where Sharif accepted invitation to China in November. Xi also said, "No matter how the international situation evolves, China and Pakistan are always each other's trustworthy strategic partners" and that "both the countries are close neighbours linked by mountains, rivers and with a shared future". The SCO summit was even beneficial for Islamabad and Moscow as Putin told Sharif that the installation of pipeline for supply of gas to Pakistan from Moscow was possible. As Pakistan's new leadership evidently tries to find a new way to deal with the great powers, one needs to watch the lure and pitfalls of such balancing acts.
[Header image (cropped) by Farzana Ahmad Awan, via Wikimedia Commons]
The views and opinions expressed in this article are those of the author.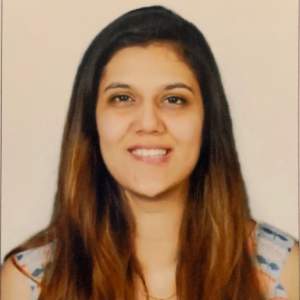 The author is a final year Master's student in International Relations at the Amity Institute of International Studies, Amity University, India.