On May 23, while in Japan for the fourth Quad Summit, the US President Joe Biden announced the launch of the Indo-Pacific Economic Framework (IPEF), which will involve negotiations with 13 countries in the Indo-Pacific region on four policy pillars: (1) fair and resilient trade; (2) supply chain resilience; (3) infrastructure, clean energy, and decarbonization; and (4) tax and anti-corruption. The IPEF is a cornerstone of the Biden administration's strategy for economic engagement in Asia and is ostensibly intended to be a mechanism for countering China's influence in the region. US Secretary of Commerce Gina Raimondo called the IPEF "an important turning point in restoring U.S. economic leadership in the region and presenting Indo-Pacific countries an alternative to China's approach."
Besides USA — Australia, Brunei, Fiji, India, Indonesia, Japan, Malaysia, New Zealand, the Philippines, Singapore, South Korea, Thailand, and Vietnam are the participating nations in this economic partnership. Each country is free to choose to sign to one or more of the four pillars, but are expected to commit to all aspects of each pillar they join.
IPEF launch is still thin on details. The information regarding the pillars to which each country has signed into, is not yet public. Hence it is impossible to gauge the extent to which these countries will be involved in IPEF and the extent of India's participation in it.
India's refusal to join the Regional Comprehensive Economic Partnership (RCEP) – another agreement in Asia that includes China – which went into force in January of this year, has not helped India to boost its trade with the Asian regional partners and has lost an opportunity to integrate into the global value chains. India's refusal to join RCEP stemmed from the fear of imbalance of trade with China under the terms of the agreement.
India sees a second chance to pivot to the Indo-Pacific in the new economic framework that excludes China. "IPEF is very attractive to India because it includes east & southeast Asian countries but excludes China," former chief economic advisor to the Indian government Arvind Virmani told to a TV channel.
IPEF might help India reduce its economic dependence on China. Building resilient supply chains is one of the motives of the IPEF. India can consider some of the member countries as alternative sources for its raw material requirements like chips and minerals. This could reduce India's overdependence on China for these inputs. Another pillar of IPEF "infrastructure, clean energy, and decarbonization" might act as a catalyst to advance India's decarbonization targets.
Except for India and the U.S., all other nations participating in the IPEF are part of the China-centric rival trade bloc, RCEP. Though the Asian countries are common signatories to both the economic frameworks, IPEF (to which India has signed) cannot turn out to be a substitute for RCEP. The goal of the IPEF is seemingly similar to RCEP — to increase economic engagement between the participating countries — United States and the Asian countries involved — both from a rules and trade volume perspective. But IPEF is not any kind of free trade agreement. The primary avenue for boosting trade volumes between the participating countries has historically been to eliminate tariff and non-tariff barriers – a crucial component lacking in IPEF.
Unlike traditional trade blocs, IPEF members won't negotiate tariffs or ease market access. Without these 'carrots', experts are skeptical of the success of IPEF.
During a Senate Finance Committee hearing in March, US Senator Mike Crapo said "IPEF may be a positive first step to engagement in Asia, but it is no substitute for comprehensive trade agreements." Trade negotiations on four pillars among 13 countries, with jurisdiction spanning across multiple U.S. government agencies (USTR, US Department of Commerce), may be complicated. The US Trade Representative (USTR) will lead the negotiations on the trade pillar, while the US Commerce Department will oversee negotiations on the remaining three pillars of the proposed agreement.
Without including market access – the elimination of tariffs and non-tariff barriers – IPEF is unlikely to boost trade flows between the United States and the other 13 participating Asia/Pacific nations. The IPEF is primarily a US-led initiative and, hence, mainly driven by US interests. The "fair and resilient trade" pillar will be led by USTR and will include digital, labour, and environment issues, with some binding commitments. The US could use IPEF to pressurize India on certain sensitive matters like digital trade, customs duties on electronically distributed digital products and data flows & data localization. India needs to tread cautiously on these matters. Stronger environmental standards and corporate accountability are presumably some of the US's objectives that are set for IPEF.
The IPEF is unique, it is a consultative process and not an economic institution. The 3Ts -Trust, Transparency and Timeliness – mentioned by Indian PM Modi during the launch ceremony are very important for the success of this initiative.
[Photo by 首相官邸, via Wikimedia Commons]
The views and opinions expressed in this article are those of the author.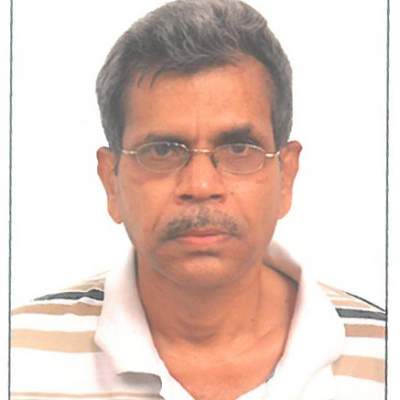 The author is an alumnus of IIM, Ahmedabad and a retired senior corporate professional.