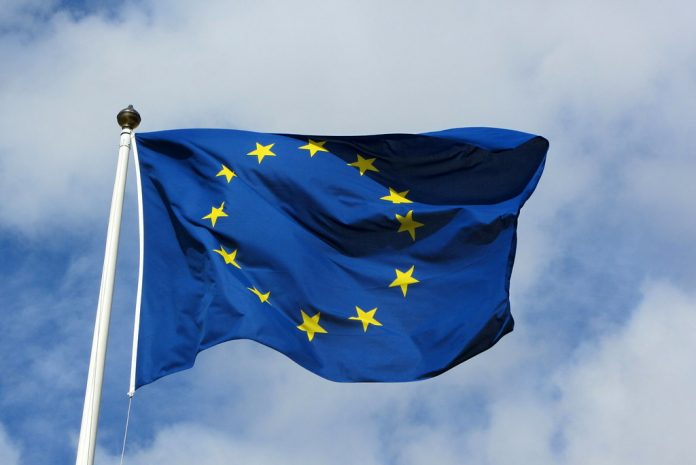 Since 2016 the EU Council has not been able to reach any significant conclusion on the Middle East peace process. Thus, the U.S. recognition of Jerusalem as Israeli capital, the following relocation of the U.S. embassy to Jerusalem, the release of the "Peace to Prosperity" initiative and Netanyahu's election pledge to extend Israeli sovereignty over the Jordan Valley and Northern Dead Sea have all not been met by a joint European response. These events were only accompanied by statements of the High Representative of the Union for Foreign Affairs and Security Policy (HR) on behalf of her or his office, which could barely veil European discord. Most strikingly, regarding Israeli annexation plans, HR Josep Borrell could solely publish a statement on behalf of his own office, vaguely stating that "the EU does not recognise Israel's sovereignty over the territories occupied since 1967" and that "[s]teps towards annexation, if implemented, could not pass unchallenged."
Considering that the European Union's positioning regarding the Middle East peace process is one of its best-defined policy fields, which builds on decades of political and financial investments, Europe's increasingly lacking ability to formulate a common stance in respect to the recent course of the Israeli-Palestinian conflict appears surprising. When explaining why the EU has not been able to speak with a single voice in the framework of the Common Foreign and Security Policy (CFSP), thus preventing Europe from assuming a more active, progressive role in the resolution of the Israeli-Palestinian conflict, two factors — one internal, one external to the European Union – need to be taken into account.
Firstly, internal European cohesiveness is naturally lowest in the realm of its CFSP as it is to a large extent subject to unanimity, represents a field of minimal vertical integration and contains dominant intergovernmental features. However, while Europe has proven able to formulate foreign policy responses, e.g. regarding the renewal of economic sanctions against Russia until Jan. 31, 2021, the bargaining setting in regards to decisions to be taken on Israel/Palestine represents a specific configuration. While also other member states such as Italy or Austria repeatedly sent ambiguous signals, the Visegrád Group or V4 (consisting of the Czech Republic, Hungary, Poland and Slovakia) stands out as it seems to be most willing to diverge from the traditional European stance on the Israeli-Palestinian conflict. Not only did the V4 jointly welcome Trump's "Peace to Prosperity" initiative but especially the Czech Republic and Hungary have attracted attention after repeatedly blocking common statements by the European Foreign Affairs Council (FAC) on the above-mentioned events. They additionally declared that they would oppose sanctions against Israel should it proceed with annexation. Consequently, one could ask why specifically the V4 deviate from the traditional European position and successfully hinder the EU to speak with "one voice." Minilateral formats such as the Visegrád Group, even if only weakly institutionalized, can serve as contact points to non-EU third countries and thus as influence channels on European policy making. That Israel is specifically trying to strengthen its bilateral ties to the Visegrád Group became particularly apparent in 2017 when Israel was invited to take part in the annual V4 summit in Budapest and further in 2019 as the V4 were invited to convene for the first time outside of Europe, in Jerusalem. This relationship is mutually significant as the five countries share various political assumptions, especially regarding threat perceptions. The V4 also profit economically and politically from further cooperation with Israel – in this regard above all regarding prevalent accusations of antisemitism against them. Israel in turn may use this rapprochement to intra-European regional blocks to capitalize on internal EU divisions when using these relations as a means to influence the V4's stance in issues related to European foreign policy. This strategic circumvention of the European Union as a whole through bilateral relations is however not reserved to Israel but is a political strategy deployed by the U.S. or China as well. Israeli willingness to invigorate its cooperation with the Visegrád countries (and others) increases their foreign policy agency and autonomy. Therefore, favorable unilateral options for action are available to the V4, which are favored over collective European action, which in turn would prove disadvantageous for their national preferences. This cooperation might also increase issue-specific interdependence between Israel and the V4, which will consequently further influence their performance in CFSP decision-making processes and thus render their approval of statements or other foreign policy tools on the European level running against Israeli interests even more unlikely.
Moving away from internal constraints, one further needs to consider external factors limiting Europe's capability to formulate common foreign policy responses. Specifically regarding the Middle East peace process, European and American foreign policies are strongly, yet asymmetrically interconnected. This asymmetry derives from the U.S.' persistently dominant role as mediator and Europe's consequent dependence on the United States in regards to its (limited) options of action in the context of the Israeli-Palestinian conflict. Further, Catherine Gegout from the University of Nottingham argues that the United States generally exerts a strong influence on European foreign policy and might even act as a de facto veto player regarding European CFSP decision-making. This aspect is essential considering that the United States' current policy towards the Middle East conflict reverses long-standing U.S. and European policies and strongly deviates from the internationally recognized consensus. Even if the European Union set itself the goal to increase its "strategic autonomy" in its 2016 Global Strategy and also considering the discourse on "European sovereignty," Europe will most probably not manage to position itself strongly and above all jointly in contrast to the current course of U.S. foreign policy in regards to Israel/Palestine in the near future. Moreover, Nicolai von Ondarza, analyst at the German Institute for International and Security Affairs, emphasizes that ruptures in U.S.-EU relations might translate into further intra-European division as some member states will aspire to reduce dependency from the U.S., while others will even further strengthen their ties in fear of possible cutbacks regarding U.S. security guarantees. Returning to the Visegrád Group, their siding with Israeli interests can in this regard be considered a double-edged sword. As the above-mentioned events were all unilaterally triggered by the U.S., any support for e.g. the "Peace to Prosperity" initiative is not only favorable for Israel but additionally represents an alignment with the United States.
In sum, U.S. power might not be enough to pressure the European Union as such to diverge from its long-standing stance on the conflict, yet it is strong enough to contribute to European-level silence. Thus, if Europe is not able to formulate a position in accordance with the stance of the United States, it is more likely that the EU will be left with no agreement at all than with a cohesive position deviant from the U.S.
On Sep. 15, 2020, Benjamin Netanyahu signed the so-called Abraham Accords on behalf of the State of Israel, which officially normalized political relations with the United Arab Emirates and the Kingdom of Bahrain. In return, Israel agreed to (temporarily) refrain from declaring sovereignty over parts of the West Bank. The normalization of UAE-Israel ties was welcomed by a joint statement on behalf of the EU as a whole. Therefore, it seems as if at least the issue of annexation as a point of contention regarding which Europe could not agree on a common stance, vanished into thin air by itself. Nevertheless, Europe's deafening silence beforehand hints towards a structural problématique that should be addressed on the European institutional level as Europe cannot and must not trust in problems solving themselves.
The views and opinions expressed in this article are those of the author.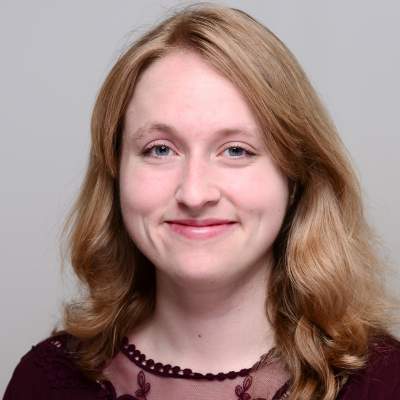 Sandra J. Bandemer graduated in History and Political Science at LMU Munich and is a second year Master student in Peace Research and International Politics at the University of Tübingen. Currently she is based in Paris and studies at Sciences Po. Her main interests are the history and politics of Israel and the European Union's foreign policy in the Middle East.