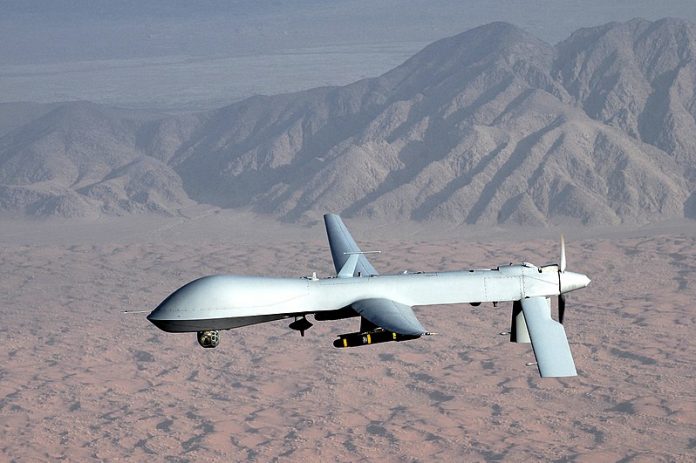 The beginning of 2021 has been tumultuous for Somalia. With President Mohamed Abdullahi Mohamed, better known as Farmajo, refusing to leave office and delaying elections due to COVID-19, unrest spiked in the Horn state. With Mogadishu currently embroiled in civil unrest over the canceled election, one could easily forget that Somalia is also dealing with a myriad of problems. Most notably, the extremist Al-Shabaab insurgency. Fighting with Al-Shabaab reached a new high this February, with Somalian forces backed by the African Union Mission in Somalia (AMISOM), exchanging heavy casualties with the rebels. The Somalian fight against Al-Shabaab does seem to have become more complex as of late, however.   
The election of the 46th President of the United States, Joe Biden, was a breath of fresh air for many countries. However, this may prove to be problematic for Somalia. The Biden administration has vowed to cut back on drone strikes, a practice that is frowned upon internationally. The move was expected, as US drone strikes have been under scrutiny since the Obama administration heavily and frequently utilized them with relative impunity. In Somalia, drone strikes soared under the Trump presidency. Killing at least 538 people since the beginning of 2017 up until early 2019, which is a number far greater than the previous ten years combined. 
By growing regulation and increasing responsibility for the strikes, the administration hopes to cut back on collateral damage inflicted via the unmanned bombings. Collateral damage has long been seen as one of the root causes of insurgency and terrorism. The killing of unrelated assailants creates personal grievances, which then motivate insurgents to participate in terror as a means to avenge their fallen family or friend. Furthermore, the accidental killing of non-combatants can alienate communities, which will, in turn, refuse to provide aid which they could have provided.
With airstrikes against Al-Shabaab already reducing from seven in January to zero since Biden entered office on Jan. 20, the rebels have regained their right to roam. It is then perhaps justified that Somalian and AMISOM military leaders fear that the new US regulation on drone strikes might hurt the current situation, as Al-Shabab was on the backfoot the last few months. Somalian and AMISOM forces had dealt some significant blows to the insurgents throughout January. Now drone strikes are becoming less frequent, the insurgents are regaining their confidence. 
One of the advantages that drone strikes offered in the fight against the insurgents was that public space became a dangerous place for the militants. Gathering in open areas or driving around in convoys could provide an easy target for the drones roaming the Somalian airspace. With the absence of the predators and subsequent drone strikes, the streets are once again accessible to the Al-Shabab extremists. Academic literature provides little cover on whether this positively impacts Al-Shabab support amongst the Somalian population. The drones did provide for one thing: Al-Shabab had to go underground. Now the drones are gone, their perceived power is again on the rise. 
For now, Somali and AMISOM forces seem to have the upper hand on Al-Shabab forces. As recent as March 6, they launched attacks on militants in Hiraan, a region north of Mogadishu. These attacks sought to eliminate the remnants of the so-called 'Youth Militia,' which has been extorting the local population. On March 9, an airstrike reportedly killed 40 Al-Shabab militants, including one of the Al-Shabaab leaders for the Lower and Central Shabelle region.
The situation is now becoming uneasy. While there is some significant momentum on the Somali and AMISOM side, Al-Shabaab may see the momentum swing in their favor. With their right to roam returned, their presence will become more notable, which in turn might persuade more Somalis to support their cause. Indeed, looking at insurgent strategies, it is said that their affiliation as an organization with the population is much larger in regard to winning hearts and minds. Insurgent warfare holds lesser restrictions to a purely military struggle between two parties, but rather, it is conducted through the people.
In the Somali situation, it is challenging to assess whether the population has historically been supportive of the movement or it merely failed to oppose Al-Shabaab due to fear. An argument can be made in favor of active collaboration. Somalia can be seen as a fragile state with relatively weak governing power and cannot provide basic political goods and services. However, as an Islamist non-state armed actor, Al-Shabaab has been more successful in providing these services and goods in the absence of legitimate and functional authority. Now that the Somali Federal Government is embroiled in political turmoil and a simultaneous effort to fight COVID-19, Al-Shabaab might have a chance to regain some ground.
Conversely, regarding Al-Shabaab's level of control and assumed collaboration, it is easy to misinterpret the causality between these arguments. According to Stathis Kalyvas, author of "The Logic of Violence in Civil War," a more likely explanation for the population's coercion towards insurgent groups is survival instinct. To that note, an effective insurgency organization, what Al-Shabaab has proven to be in the past, can instill enough fear and suppression as a substitute for popular support and an enabling factor to achieve their goals.
In conclusion, Joe Biden's increased regulation on drone strikes may be instrumental towards a resurgence of Al-Shabaab's efforts in Somalia. Even though it is difficult to assess whether Al-Shabaab gains its support through popularity or fear, it undoubtedly gains support through its active presence. Now that the 'Eye in the Sky' may stop monitoring, Al-Shabaab will regain their right to roam. As such, we will likely see Al-Shabaab resurface as a significant threat to Somalian security. 
The views and opinions expressed in this article are those of the authors.
——–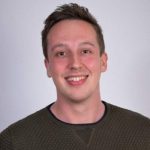 Bob Rehorst is a Global Security Analyst at Dyami and program manager at the Dyami Early Warning for International Security (DEWIS) Working group, a Netherlands-based think tank. He has extensive field experience in the Levant-Middle East region, North Africa and Sub-Saharan Africa. He holds a Graduate Degree in Conflict Studies and Human Rights, and an Undergraduate Degree in Cultural Anthropology, both from Utrecht University. Bob specializes in geopolitics, conflict development and global crises.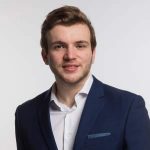 Kasper Veltman is a Global Security Analyst at Dyami and an MA graduate in International Relations from Leiden University. During his Master's, he specialized in 'Global Conflict in the Modern Era', analyzing rebel groups, insurrections and private warfare. Furthermore, he took a keen interest in the Horn of Africa, writing his thesis on Somaliland.