The leader of Australia's main opposition party, the center-left Australian Labor Party, Anthony Albanese recently said that even if his party was voted to power, the fundamental nature of ties between China and Australia will not change significantly. While addressing the National Press Club (Canberra) on Tuesday, Jan. 25, 2022 Albanese commented on the Beijing-Canberra relationship, "It will be difficult because the posture of China has changed. It is China that has changed, not Australia that has changed." The opposition leader did state that his government would behave in a mature manner and not unnecessarily seek to up the ante vis-à-vis China.
Australia-China in recent years
Relations between Australia and China have steadily deteriorated in the aftermath of the Covid-19 pandemic, after Australia asked for an independent enquiry into the origins of the Covid-19 pandemic (it would be pertinent to point out, that bilateral ties had begun to go downhill after Australia became the first country to ban Chinese tech company Huawei from its 5G network in 2018). After Australia's demand for the enquiry, China had imposed trade restrictions, in the form of tariffs, bans on a number of Australian commodities including wine, coal, beef and cotton.  China also advised students against going to Australia for higher education. While citing attacks on Chinese students in Australia as the reason for this warning, China's Ministry of Education in February 2021 said: "Recently vicious incidents of overseas students being attacked have occurred in many places in Australia which has affected the personal safety of overseas students."
Beijing had also issued a similar warning to students in June 2020. Chinese students account for a significant percentage of Australia's international student community, though Australia has repeatedly expressed concern with regard to China's interference on Australian campuses. The US and more recently UK have made it tougher for Chinese students to enrol in certain tech and security related courses with the objective of preventing intellectual theft and access to sensitive information.
China also warned travellers in June 2020 about increasing attacks against Chinese and Asians in the aftermath of the Covid-19 pandemic. In 2019 well over one million Chinese nationals visited Australia, contributing over 12 billion AUD to Australia's economy. 
According to a report, Australia has been able to weather Chinese sanctions by looking for alternative markets – though there is no denying the fact that Chinese investment in Australia has plunged signifiantly.
Australia on its part, cancelled an MoU between Victoria State and China pertaining to the Belt and Road Initiative (BRI). Australian Foreign Minister, Marise Payne said that the MoU signed with China, and some agreements and MoU's signed with other countries, were not in congruence with Australia's foreign policy objectives and as a result were terminated. 
Along with US and UK, Australia was also amongst countries which had announced a diplomatic boycott of the Beijing winter Olympics. Australian PM Morrison had cited the violation of human rights in Xinjiang and Beijing's freeze on ministerial contact with Australia as the main reasons for the boycott of Beijing Olympics.
Only recently, there has been a growing clamour for Australian politicians to boycott WeChat (a Chinese social media platform), after Prime Minister Scott Morrison appeared to be blocked. WeChat has become a key tool for Australian politicians to communicate with Chinese speakers in Australia, but a number of analysts and policymakers in Australia believe that Wechat is a threat to both national security and could lead to political surveillance.
China-Australia ties and the need for restraint?
There have been a number of voices calling for restraint vis -a-vis China, this includes Former Australian Prime Minister Paul Keating who in a recent opinion piece dubbed Secretary Liz Truss's aggressive comments on China as 'demented'.  The UK Foreign Secretary had said that if Russia did go ahead and invade Ukraine, China could use this as an opportunity to become more belligerent in the Indo-Pacific.
Keating had also been critical of the Australia-UK-US (AUKUS pact) and has argued that Britain's increasing emphasis on the Indo-Pacific is bereft of any real credibility. Apart from Keating, certain business lobbies and media houses have been arguing for a more nuanced approach vis-à-vis China. With increasing tensions between both countries there has been a growing political consensus that Canberra needs to rethink its approach vis-à-vis Beijing. 
It is not just US-China ties, but also relations between China and US allies like UK, Australia and Canada which have witnessed a sharp deterioration. The remarks of the Australian opposition leader clearly reiterate the point that there is a growing political consensus in Australia with regard to revisiting ties with China.
The views and opinions expressed in this article are those of the author.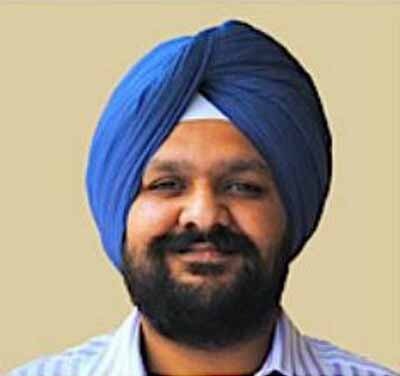 Tridivesh Singh Maini is a New Delhi based analyst interested in Punjab-Punjab linkages as well as Partition Studies. Maini co-authored 'Humanity Amidst Insanity: Hope During and After the Indo-Pak Partition' (New Delhi: UBSPD, 2008) with Tahir Malik and Ali Farooq Malik. He can be reached at [email protected]