In all this discourse surrounding semiconductor chips, we have seemingly forgotten the conductive material that makes it all possible – copper. Having accompanied man since ancient times, copper has seemingly been taken for granted in the 20th and 21st centuries. However, attitudes are changing rapidly as green energy, political dissonance, the competition between world powers threaten a shortage that could derail renewable energy and trade relations.
Copper
Known best for its conductive abilities, it should come as no surprise that it is an essential component in nearly all electrical devices. Since copper has lower levels of tensity and resistivity, not only can it help reduce CO2 emissions, but it also lowers the amount of energy needed to produce electricity. Unlike its competitor – aluminum – copper can also be recycled numerous times without hindering its performance. Thus, copper becomes an obvious choice for cabling, wiring, and heat-exchange in renewable energy technology. Nonetheless, copper's efficiency comes at a cost, as Copper Alliance reports that "in many renewable energy systems, there is 6 times more copper than in traditional systems."
The potential shortage of copper is not a new phenomenon. An article by James R. Finlay titled "Copper" was published in the October 1925 edition of Foreign Affairs, noted that from 1820 to 1920 the world production of copper had increased by 112 times. At the time his article was published, America and Canada were still the leading producers of copper, but their title was already being challenged by growing output from the southern hemisphere. Finlay believed that there would be no political problems in the production of copper, as the current production was "quite in line with [Anglo-Saxon] share in other metals and industrial products." Nonetheless, he warned that "all the people of the world want as much copper as the white races the demand would rise to perhaps double what it is now." Finlay was close to predicting the shortage that the world is faced with today, but his dated perceptions on race and technology led him to believe in the continuation of the status quo.
The Market
As one of the most abundant minerals, primarily found on the upper crust, the global copper market size sat around $160 billion in 2022. A 10% increase in the compound annual growth rate was predicted by 2023, with some forecasts suggesting that the copper market might crest $254 billion by 2027. In 2020 the two top producing nations – Chile and Peru – shared a combined contribution of copper exports totaling a trade value of over $30.9 million, amounting to over 9.3 billion kilograms. Historically, these two producers were joined by Zambia, Papua-New Guinea, Zaire and the Democratic Republic of the Congo, but the early 2000s saw a sharp decrease in production in African nations.
Those same challenges of political instability and weak institutions that hindered African nations, threaten to derail the economic growth experienced in South America. Political instability has the potential to greatly reduce output from Chile and Peru, as well as straining their regional trade relations. In the past year, ACLED reported that both countries saw over 880 incidents combined, including 754 riots, 38 battles, and 84 instances of violence against civilians. The violence, accompanied by nationalistic and xenophobic rhetoric, has given rise to mass protests in Peru starting in December 2022 which threatened regional supply chains.
The removal of Peru's president sent a ripple through the region as bordering nations feared an influx of immigration. In February 2023, Chilean president Gabriel Boric increased military presence along borders with Peru and Bolivia, citing concerns of illegal immigration and gang activity. Simultaneously, Chile has pushed through over a dozen pieces of legislation that seek to further empower the state to crack down on crime. Despite the upset in the two countries, their domestic mining output has remained relatively consistent to the previous year.
Increasing Demand
Unfortunately, consistent output is not enough. In the United States, experts like Daniel Yergin assert that "in order to meet the 2050 net-zero carbon goals that the United States and European Union have embraced, global copper production has to double, and it's very hard to see how that is going to happen." From a report published in 2001 by the Copper Association, depletion was expected to occur in 65 years based on rate of mine production at the time. Much like Finlay's article, this report did not hypothesize about the potential technological advances, but the outlook is foreboding.
According to S&P Global, the US is anticipated to be importing over 60% of its copper by 2035. With fears of democratic backsliding in Chile and Peru, once again attentions are turning toward the African continent. Zambian President Hakainde Hichilema has re-articulated the importance of metals extraction, which makes up approximately 40% of the government's revenue. Recently, US startup KoBold Metals has invested around $150 million to develop new copper mine in Zambia. As the second largest copper producer on the continent, this is a significant move to counter China's presence and to the supply. Not only is China Zambia's largest infrastructure creditor, but Beijing became the largest importer of copper ores in 2021.
Looking ahead
Since clean energy production has only recently gained traction in the US, the Biden administration has been pursuing foreign policy priorities that seek to strengthen domestic production. Cognizant of the great tumultuous relations and other disruptions to supply chains, the Administration appears to straddle the middle line of appeasing the America First narrative of the previous administration while also pursuing progression initiatives. Eight months since the Inflation Reduction Act passed, there have been a number of other countries who are following this cleantech wave. Most recently, the European Commission unveiled their proposed Net-Zero Industry Act to "scale up manufacturing of clean technologies in the EU." In addition to the increased demand of copper, other critical minerals such as cobalt, lithium, and nickel will be needed in huge quantities.
The race for clean energy dominance is yet another battle in the larger economic war between the US and China, and scholars like Morgan D. Bazilian and Gregory Brew warn that to win this battle the US will need "decades-long investment in technologies such as solar, wind, geothermal, nuclear, and batteries." Not just in the manufacturing of the finished products, but also in the refinement of the minerals. Bazilian and Brew state that China currently "refines 59 percent of the world's lithium and closer to 80 percent of the bulk of the other critical minerals." The two go on to draw parallels between the current situation and the domestic oil struggles that brought the US into multiple military interventions in the Middle East. While fossil fuels seem to have lost some of their allure, especially in the wake of Europe's 2021 energy crisis and Russia's invasion of Ukraine, they still maintain favor amongst a sizable portion of Republican and Republican-leaning Americans. Even though a majority of Americans support moving toward more sustainable options, only 31% of respondents polled by PEW Research Center believe that the US should phase out the use of fossil fuels completely.
As Biden's administration inches closer to the impending presidential primaries, there is likely to be increased pressure from both the Republican House and Democratic Senate to secure their respective objectives. If Bazilian and Brew's concerns rain true, then the US might barrel into relationships with autocratic leaders or blunder into interventions. Conversely, the nation could be crippled by partisan squabbles, leading clean energy initiatives to grind to a halt.
[Photo by Castorly Stock / Pexels]
The views and opinions expressed in this article are those of the author.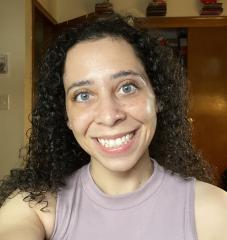 Lydia Brown is a recent graduate of American University's School of International Service with a Master's in International Relations. Her interests include American foreign policy, conflict & security studies, and soccer.