Yemen is nearing a catastrophic phase of its seven-year war, a conflict that has already caused 130,000 deaths largely due to  lack of access to food or health services. David Beasely, chief of the World Food Programme, recently warned at a high-level meeting to address Yemen's humanitarian crisis that "we're literally looking at 16 million people marching towards starvation." Yemen's conflict is not just a civil war, but a regional proxy war with various external actors. The U.N., as one key external player can pressure the peace process to include women at the table. The newly-appointed UN Special Envoy Hans Grundberg has an opportunity to achieve transformative, durable peace. To do so he  should open the peace process to Yemeni peacebuilders active on the ground – namely women.  A feminist approach would focus diplomatic strategy and tactics on including women and marginalized groups at the center of discussion. Such an approach would alleviate a massive amount of suffering in Yemen, as two-thirds of those displaced from conflict are women and children. 
What can the UN do?
Women's groups are often not included in the peace negotiating table without significant international pressure. Peace processes that are inclusive of women and civil society groups are 35% more likely to  last at least 15 years. In Yemen, grassroots organizers are the ones with the track record for peacebuilding on the ground. When UN prisoner exchange negotiations failed, Muna Luqman, the Executive Director of Food4Humanity Foundation and other women organizers mediated the release of 600 detainees.  Yet women have been largely kept out of Yemen's negotiations, which have stalled since 2017.
Rasha Jarhum, the founder and director of Peace Track Initiative, had stated that the Grundberg's recent predecessor Martin Griffiths informed her that he will not impose a gender quota. Jarhum did not believe national actors in Yemen would follow through on their commitments to include women if it is not imposed, saying "there needs to be international and envoy pressure." Here Grundberg can right this wrong, and push all actors at the negotiating table to impose this quota. He already has the remit to do so through UN Resolution 2216, which calls for an "inclusive" and "consultative" mediation process to Yemen's conflicts.
The previous three UN Special Envoys to Yemen have only consulted women's groups on an ad-hoc basis. This is a grave error, as women offer valuable information that can be missed within peace negotiations since they are active on the ground as first responders. Luqman stated, "When our women provided reports to [Griffiths], he admitted he learned a lot by listening to the women. I believe so can the world." Luqman has been at the frontline of the war. During the Houthi's advance on the city Taiz, Luqman and other women mediated the warring factions to secure safe passage for 70 orphans. They did this on top of providing medicine for cancer patients in hospitals, all while airstrikes destroyed part of Luqman's home.
In a conflict dividing across a kaleidoscope of warring parties, creating the space for groups that cuts across ethnic and regional divides could inject momentum into the stalled peace process. Women-led groups have been active in negotiating humanitarian access to besieged cities, reintegrating child soldiers into society, and releasing prisoners of war (PoWs). These measures are not simply incidental to the effects of war — they offer promising opportunities for de-escalation and negotiating an end to war. 
In October 2020, the Abductees' Mothers Association successfully secured the largest prisoner exchange in wartime since the Korean War. They succeeded after the association organizing sit-ins, protests, and media appearances. The exchange released 1,056 prisoners from both the Houthis and Hadi government. Even still, authorities initially refused the wives, sisters, and mothers of the abductees to be present at the official welcoming ceremony. Only after the head of the Abductees' Mothers Association lobbied the Deputy Prime Minister and other authorities were relatives permitted to be in the celebration hall. Griffiths noted that: "The impact in Yemen was a phenomenon. This was individual lives, these were not just numbers. So many of these photographs…their mother was hugging them when they came back home…It created hope," he said, "And hope is the currency of mediation…if you don't hope for a better future you won't work for one."
Grundberg can build on these types of political openings. He can push parallel UN peace consultations on PoWs to include Yemeni women representatives. He can also push for UN Sanctions committees to expand their lists to include those who commit sexual and gender-based violence crimes as well as the torture of women detainees, not just child soldier recruitment that it currently targets.
Grundberg has both the opportunity and the responsibility to facilitate a pathway towards peace through a feminist diplomacy. Yemen is a deeply patriarchal country, and would hardly appear to be a country amenable to the inclusion of women's voices. Yet Feminist-oriented policy challenges the heart of modern-day state relations – militarism and security defined by domination no matter the human toll. It's not simply a feel-good humanitarian tactic, but rather an approach that can produce strategic results in conflict stalled in the battlefield. A feminist diplomacy offers a fresh lens to rethink power structures in foreign policy, and recenters policy on the security and human rights of all groups in each country. 
The views and opinions expressed in this article are those of the author.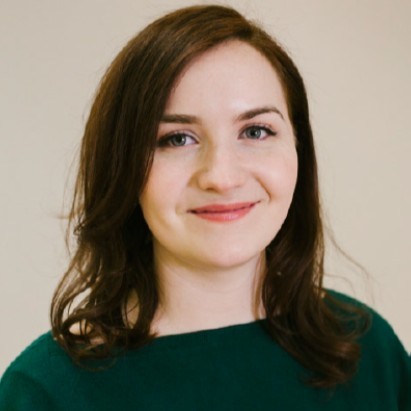 Sarah is a humanitarian and peacebuilding aid professional, with a special focus on complex crises in the Middle East and the Sahel.