After the takeover of the Presidential Palace in Kabul on Aug. 15, 2021 by the Taliban, and the collapse of the democratically elected Ashraf Ghani government (Ghani fled the country on August 15, 2021, while his air craft was refused permission to land in Tajikistan, the United Arab Emirates accepted Ghani and his family) a lot of attention has been devoted to the reactions emanating from Washington, Beijing and Moscow to these developments.
The US which has drawn flak for going ahead with withdrawal of US troops in spite of being warned of the dire consequences has predictably stood by its decision. US President Joe Biden in an address on Aug. 16, 2021 stated that not much would have changed even if the US had pulled out its troops later and that there was no good time as such for taking such a decision. Biden also blamed the Afghan Forces for being unable to take on the Taliban in spite of the massive resources the US had invested in training an Afghan military force of 300,000.
US National Security Advisor, Jake Sullivan while commenting on the recent developments in Afghanistan said: "At the end of the day, despite the fact that we spent 20 years and tens of billions of dollars to give the best equipment, the best training and the best capacity to the Afghan security forces, we could not give them the will and they ultimately decided that they would not fight for Kabul and they would not fight for the country."
Significantly, during Former President Ashraf Ghani's visit to the US, in July 2021, Biden had said that the Afghan Forces were well equipped to take on the Taliban while also making it clear that the Afghan people needed to decide their own future.
Reactions of China and Russia
China and Russia which have been pro-active in their outreach to Taliban, have been cautiously optimistic vis-à-vis the Taliban take over, though both have categorically stated that they would not rush into formally recognizing a Taliban government. 
Taliban delegations had visited Russia and China in July 2021. After the takeover of Kabul by the Taliban, US Secretary of State Anthony Blinken reached out to China and Russia.
If one were to specifically look at South Asia, Pakistan has welcomed the takeover of Afghanistan by the Taliban, with Pakistan PM, Imran Khan saying that Taliban has freed itself from slavery, while  the country's Information Minister Fawad Chaudhry said that Pakistan would recognize the Taliban after regional consultations.
India has clearly stated that it has opened channels with the Taliban since some time, though many analysts argue that New Delhi should have been more proactive in reaching out to the Taliban. While India managed to evacuate its staff working in the embassy, and all other Indian nationals in Kabul, it would not like to see all its investments (estimated at $3 billion) coming to naught. India has invested in a number of areas in Afghanistan including infrastructure, health and education. 
New Delhi's major long term apprehension is the close links between the Taliban and the Pakistan deep state. Apart from back channels with Taliban, India also needs to look at the role of other countries in establishing contact with Taliban. In recent months, India has been giving high priority to its bilateral relations with Iran. Significantly, Foreign Minister S. Jaishankar's visit to Iran in July 2021 coincided with the visit of a Taliban delegation. Iran too has spoken in favor of a greater role for India in Afghanistan's security. Iranian President, Ebrahim Raisi while commenting on the same said that New Delhi and Tehran can play an important role in "ensuring security in the region, especially Afghanistan, and Tehran welcomes New Delhi's role in establishment of security in Afghanistan."
 Iran which has grown closer to China in recent years would not like to become an appendage of Beijing. Working closely with India in Afghanistan is important in this context. 
On its part, India should adopt a pragmatic approach vis-à-vis the Taliban and also work closely with Iran and other important stakeholders including Russia (interestingly, in 2018 China and India had begun a joint capacity building program for training Afghan diplomats). 
While all eyes are currently on how Washington, Beijing and Moscow will deal with the turbulence and uncertainty in Afghanistan   — the reverberations of events in Afghanistan are likely to have a major impact on the South Asian region. While a lot of predictions are being made about the likely ramifications of events in Afghanistan, the new great game in Afghanistan is likely to keep all stakeholders on their toes.
The views and opinions expressed in this article are those of the author.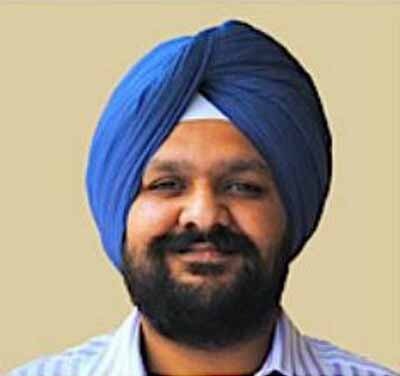 Tridivesh Singh Maini is a New Delhi based analyst interested in Punjab-Punjab linkages as well as Partition Studies. Maini co-authored 'Humanity Amidst Insanity: Hope During and After the Indo-Pak Partition' (New Delhi: UBSPD, 2008) with Tahir Malik and Ali Farooq Malik. He can be reached at [email protected].