Student unions have played a vital role in the struggle of independence and in the post-independence political system of Pakistan. Muslim Student Federation (MSF), the student wing of All India Muslim League, played a significant role in the independence of Pakistan. Through student activism young Pakistanis have striven for democracy and stood up against military dictatorships. Until the ban on student unions in 1984, they served as an important bridge between student politics and national politics. 
Since the independence of Pakistan, five major ideologies have shaped the political structure of student unions. Constitutionalism, ethnic-nationalism, progressivism, Islamism and sectarianism. 
During the 1950's progressive student unions such as the Communist Party of Pakistan (CPP) and National student Federation (NSF), were inspired by Marxism and socialism. After the military coup of 1958, CPP was banned while NSF along with PSF (Peoples Student Federation), started peaceful protests against military dictator General Ayub Khan.  
On the other hand, Islamic student unions, mainly Islami-Jamiat-Taleba (IJT) (an enforcer of Islamic law) first showed up in 1977. Islamic student activists under the umbrella of IJT questioned Bhutto's western lifestyle, socialist policies and his disregard for Islamic ideas. The activists of IJT called themselves "Allah Tigers"- to enforce the writ of Allah in educational institutions. General Zia – obsessed with Islamic laws helped, expand and fund IJT. In the 1980s, General Zia-ul-Haq had curtailed civil liberties and encouraged an orthodox interpretation of Islam that spread to all spheres of life. 
Ethnic-nationalists strive for autonomy and equal rights for all citizens. Since the 1960s, nationalist student unions such as All Pakistan Muttahida Students Organization (APSMO), Baloch Student Organization (BSO) and Pashtun Student Organization (PSO) have campaigned for equal rights and provincial autonomy.    
Following a military coup by General Zia ul Haq, student activists were brutally harassed and tortured, leading to a ban on student unions in 1984. The law was revoked by the government of Benazir Bhutto in 1988. Three years later, student unions were challenged in the Supreme Court on the grounds that they were spreading violence in the educational institutions. In 1993, a three-member Supreme Court bench imposed a ban on the student unions. Martial law, judicial incompetence, and disruption of democratic governments resulted in a dangerous environment for political dissent in Pakistan.
After more than two decades of depoliticized youth, Pakistani student activists came under the spotlight in 2007, when military dictator General Musharraf unconstitutionally removed Chief Justice of the Supreme Court (Chaudhary Iftikhar). Students along with lawyers played a dominant role in the restoration of Chief Justice. By unconstitutionally removing Chief Justice, General Musharraf gave birth to political dissent, ambitious civil society movements, lawyers activism, media unions, and student activism.  
Today, two main ideologies (Constitutionalists and Islamists) dominate student activism and political dissent in Pakistan. The constitutionalists are pursuing peaceful movements for democracy, rule of law and freedom of speech. The Islamists are split in two blocs between those that believe in parliamentary democracy and those inclined towards militant organizations – they strive for implementation of strict Shariah law. 
Students have once again shown commitment to the revival of student unions. On 4th November 2019, students from all over the country gathered in Lahore and formed the Student Action Committee for the revival of student unions. 
Unlike previous waves of student activism, today student activists have the advantage of technology in the shape of social media and online forums. Today young activists are using online forums such as Twitter and blogs to mobilize youth for activism and serve as a platform for healthy political dissent. 
The revival of the student union is the need of time. In a multicultural country like Pakistan, it is necessary to have a tolerant atmosphere for political dissent. The presence of student unions from a diverse background will serve as a bridge and encourage unity among people of different cultural and religious backgrounds. All legislative barriers prohibiting the function of student unions and limiting the participation of youth in politics need to be amended. It is the need of time to work for the restoration of student unions and engage youth in a more productive politics.
The views and opinions expressed in this article are those of the author and do not necessarily reflect the official policy or position of The Geopolitics.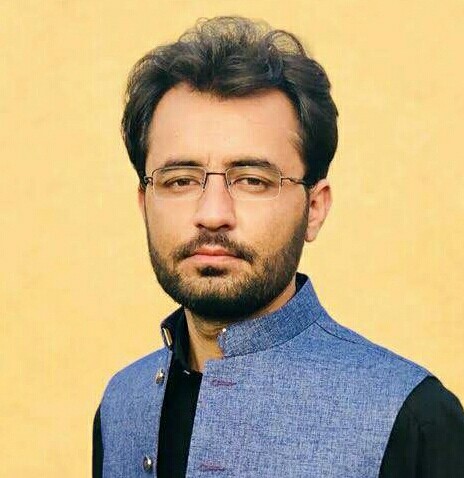 Abdul Rehmanis a Research Fellow at Balochistan Think Tank Network, BTTN, Quetta. He has earned Master's degree in international relations from the Corvinus University of Budapest, Hungary.