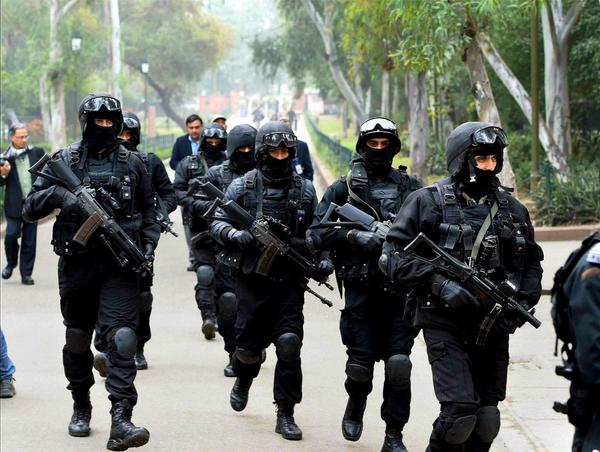 During the wee hours of the morning on Feb. 26, 2019, Indian Air Force carried out aerial attack consisting of 12 Mirage 2,000 deep strike supersonic aircraft. After the Pulwama attack, the Indian government was under immense pressure to retaliate and avenge the killings of its brave Central Reserve Police Force personnel, and it was expected that some intensive punitive operations will be launched in response. During the surgical strikes in November 2016, the Indian Army Special Forces targeted the launch pads along the axis of Line of Control. After the surgical strikes, the camps were moved into the hinterland where the scope of operation by ground-based forces was much less. Moreover, the insurgent leadership was kept under the security of the Pakistan Army so that the possibility of any Special Forces operation can be denied. This time it was expected that India might do something big that may send substantial retributive effect and it was also a strong possibility that it would be in the form of either long-range missile attack or air raid. The Air Force with deep penetration capability inside hostile territory struck hard on intelligence-based target with precision ammunition, which possibly produced desired results. Additionally, such strikes do have the demoralizing effect on secessionist forces given the magnitude and technicality of the attack.
The Pakistan Defense Forces were totally surprised and shocked by the attack, the use of air force against terrorists was something new in the South Asian context. Pakistani foreign minister said that his country had every right to defend itself against any unprovoked act of aggression. It was a huge embarrassment to the military and political establishment. It was even claimed by Pakistan that its forces were on high alert and that such magnitude of what had happened cannot be easily digested by the political establishment.
In addition, what has been done by the Air Force was proof of resolution and capability of carrying out anti-terror operation beyond national boundaries, but it won't solve the whole problem. In addition to the tactical and strategic military capability for transnational operations, what's more important is the need to strengthen the internal security system. The local police not only needs to be trained in maintaining law and order, but also needs to be capable of dealing with armed insurgents. The police in South Asian countries are largely equipped for investigative activities and mob controlling, but not for dealing with terrorist trained on military pattern. Intelligence sharing remains a key area where collation and interpretation of information are conducted by a single agency. In contrast, larger countries such as India have multiple agencies to deal with terrorism at federal and state levels, and even multiple agencies are required to coordinate with one another or effective sharing of intelligence and information therewith.
Besides, there is also a need for a massive crackdown on the network of terror financiers, sympathizers, and radicalized elements. It is the responsibility of the local police because the amount of information at the hand of local police is yet to be fully exploited. Social media is also playing important role in not only disseminating information but also shaping public opinion and political consensus. But rumors and unverified information and images may incite communal violence that may produce undesired effects. In this case, the security apparatus that would have been otherwise utilized in counter-terror operations, have to be mobilized to deal with such violence. As the dissemination of unverified and vindictive information depends upon individual discretion, care and due deliberation are needed for circulation of such information.
Amid high emotions and hyper-nationalism, it is equally important to maintain communal harmony so that the very security of the nation won't be affected. For carrying out any protracted military offensive, the firm base is required, which is the 'political, communal and administrative stability' within the country. Also, it's highly expected that there is a great expectation from its citizens that they should act responsibly in such an emotionally-charged environment.
Any kind of major military/police operation must be backed by central police forces for the purpose of maintaining law and order and guarding of vital installations. The supporting elements like fire services and civil defense can also act as 'force multipliers' for the firm base in international counter-terror operations. The local intelligence must be very effective in timely addressing the issue of secessionist and separatist elements that meant to create internal strife during this period.
The assessment of damage caused by the Indian raids will be verified and analyzed with substantiation by concrete evidence, but it's sure that it has reflected the political and military resolve to fight against terror. The return of the Indian pilot has brought down the military tensions apparently but in the major conflict areas in Kashmir, the situation remains unchanged both at the Line of Control and in the hinterland. However, they are out of media attention due to "other" issues that have comparatively better viewership. Both the countries have their own narratives and they have their instances meant for celebration among their citizens, but the important question is whether South Asia is more secure than it used to be, or whether it is going to give rise to new 'cycle of violence'?
The logistical elixir for terror nowadays is transnational such as the case of 'Al Qaeda' and 'Boko Haram'. Besides, its leadership is more or less decentralized. Therefore, apart from tactical, operational and strategic operations, there is a need for political and diplomatic efforts. What's even more important is the establishment of strong representative, political and democratic institutions in the 'area of conflict' so that peace could be more lasting.
The views and opinions expressed in this article are those of the author and do not necessarily reflect the official policy or position of The Geopolitics.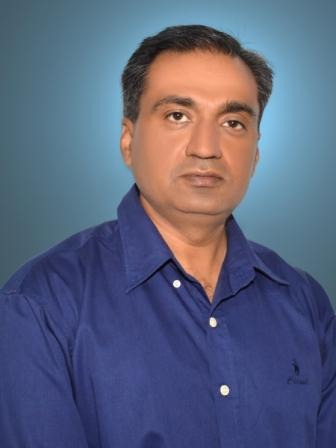 The author is a Second-in-Command in the Border Security Force (BSF). He has 19 years of experience as a practitioner in border management and security. Mr. Kumar has significant experience in serving at major Western Border States of India as a field and staff member.