No one can deny the fact that China's economic clout in Cambodia is unmatched. Figures pertaining to Chinese FDI in Cambodia and bilateral
trade between China and Cambodia strongly reiterate this point. As soon as one lands at the Phnom Penh airport, one can see hoardings of Chinese companies such as Huawei. These hoardings and the presence of Chinese enterprises, banks and street signs in Mandarin are of course not restricted solely to the capital. Of the 6.2 Million tourists in 2017, one third were Chinese.
Security and Defense
Cooperation between both countries has also strengthened in the security sphere. On the sidelines of the BRI Forum in April 2019, a number of deals were signed between China and Cambodia, with Beijing committing 90 Million USD for defence.
Only recently, U.S. Deputy Assistant Secretary of Defense for South and Southeast Asia Joseph Felter in a letter suggested that Cambodia may be planning to host Chinese military assets at Ream Navy Base. In January 2019, Felter had visited Ream, and had offered funding for repairing a training facility and boat depot there. Later on, Cambodia turned down the offer which resulted in a growing speculation that Cambodia is seeking Chinese presence on the port.
Resentment against China's presence
Of late, Chinese presence in the country is beginning to be questioned by the locals. China holds half of Cambodia's total debt of 7 Billion USD. While PM Hun Sen has vehemently denied that Cambodia is falling into a debt trap, even experts have categorically argued that some of the legitimate concerns – environmental, security etc. with regard to the BRI need to be addressed constructively.
Apart from the economic implications of the BRI, another bone of contention has been the construction spree of the Chinese. The collapse of a building in the port city of Silhanoukville (dubbed as a Chinese enclave), which resulted in the death of 26 workers and injury to 28 workers, brought to the fore the fact that Chinese go ahead with the construction of buildings without required clearances and licenses and there is no quality control whatsoever. The government was compelled to set up an inquiry commission into the incident, and the Provincial Governor stated that warnings had been issued to the company. For long, there have been concerns with regard to unregulated buildings functioning without licenses.
Silhanoukville, a port town – is important in the context of the BRI project has witnessed an economic boom. Cambodian officials estimated that the Chinese nationals account for 90% of the expat population in the town. Hotels, Casinos and apartments are built by Chinese and street signs are all in Mandarin.
Here it would be pertinent to point out that the resentment is not restricted just to economic ties with China or the BRI, but the fact that Cambodia has also not benefitted from the massive influx of Chinese tourists. The complaint is that Chinese tourists tend to patronise Chinese businesses.
Japan filling in the space
Japan is beginning to fill in the vacuum. First, it is investing in infrastructure projects and the good quality of Japanese infrastructure projects has helped it in winning the confidence of the locals. Some of the important projects for which Japan International Cooperation Agency (JICA) has provided aid are rehabilitation of the Phnom Penh Port, road building and electricity and water projects. One of the important road projects is National Road Route 6A. For all Japanese projects, attempts are made to utilise local labour; this is in stark contrast to Chinese projects, where the labour is mostly Chinese.
Second, Japan is making earnest efforts to increase FDI in Cambodia through the Japan INC scheme. At present there are around 1700 Japanese businesses in Cambodia, and total investment between the period of 1994 and 2019 is estimated at 2.5 Billion USD.
During his visit to Japan in May 2019, Cambodian Prime Minister Hun Sen sought more Japanese investment and also made the point that Japanese businesses and investments  should add value to local goods, generate jobs and play a role in improving the conditions of Cambodian workers. These remarks by Hun Sen are a clear illustration of the point that Cambodia is keen to strengthen its economic ties with Japan and would not like to remain dependent solely upon China.
Japan's role in capacity building
If one were to look beyond economic linkages, Japan has played an important role in providing development assistance and this is what really distinguishes it from China. Its assistance counts for 15 of the total assistance by the development partners. In the past decade and a half, Japan has contributed 35 Million USD in grants for areas such as education, health and agriculture. Japan has also helped Cambodia in a number of areas including the development of the Judiciary.
Through its amended Immigration Law, Cambodia has introduced two new types of visas — Level 1 and Level 2 so as to deal with the labour shortage and encourage skilled workers from other countries. One of the biggest beneficiaries of this new immigration law will be Cambodia. The first two visas issued under the new system was to two Cambodians working in the farming sector.
Japan has a good image amongst large sections of the Cambodian population for its emphasis on capacity building and for the fact that economic links with Japan lead to a win-win situation for all. For the Cambodian government, Japan is a safe bet because it has not criticised the former's Human Rights record, like some other Western countries. Japan's silence has of course come in for sharp criticism from certain quarters.
Interestingly, inspite of being close to China, Cambodia has lent support to Japan's Free and Open Indo Pacific Strategy (FOIP strategy); this has been dubbed an American initiative to counter the BRI. The relationship between Phnom Penh and Tokyo is thus robust not just in the economic context, but also in the strategic sphere.
While Japan seems to be cashing in on the growing resentment against China, it has been very astute in carving out a holistic relationship with Cambodia where both sides benefit from it. Tokyo has refrained from criticising China's engagement with Cambodia and sought to engage based on its own strengths. The improvement in bilateral ties between Japan and China have also created more space for Japanese involvement in Cambodia, and Beijing while keeping a close watch on Tokyo's pro-active engagement with Phnom Penh would not view it from a zero-sum perspective.
Image credit: Lor Teng Huy. This file is licensed under the Creative Commons Attribution-Share Alike 4.0 international license.
The views and opinions expressed in this articl are those of the author and do not necessarily reflect the official policy or position of The Geopolitics.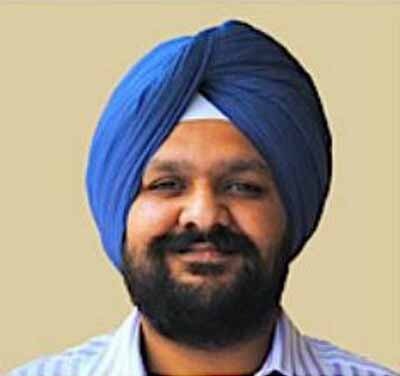 Tridivesh Singh Maini is a New Delhi based analyst interested in Punjab-Punjab linkages as well as Partition Studies. Maini co-authored 'Humanity Amidst Insanity: Hope During and After the Indo-Pak Partition' (New Delhi: UBSPD, 2008) with Tahir Malik and Ali Farooq Malik. He can be reached at [email protected]