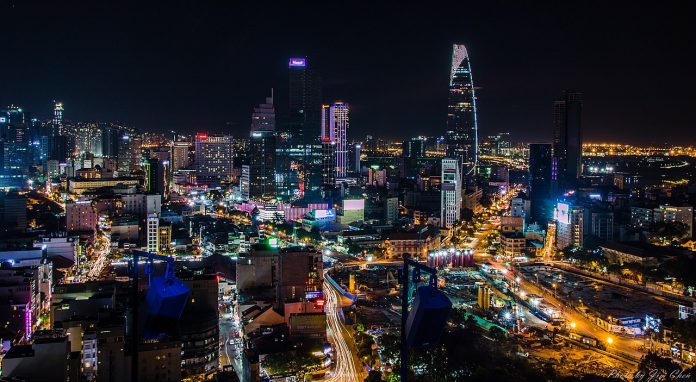 Vietnam has been in the news in recent weeks because the Summit between the U.S. President Donald Trump and North Korean Leader Kim Jong-un was held in its capital city – Hanoi. While the summit may have not been successful in the context of denuclearization of North Korea, it did help to draw more attention to the South East Asian country. It would also be pertinent to point out that during Trump's visit, some significant business deals were signed between two Vietnamese airlines, Vietjet and Bamboo Airlines to purchase planes from Boeing and engines from General Electric. Deals were estimated at 20.9 Billion USD.
Vietnam's growth story in recent years, its success in attracting Foreign Direct Investment (FDI) and its robust economic growth rates have missed no one's attention. The U.S. President Donald Trump has referred to the success of Vietnam, in fact in a tweet which was sent out before his meeting with Kim Jong-un. The US President spoke about the possibility of North Korea following Vietnam's footsteps if the former denuclearized.
To quote the U.S. President, "Vietnam is thriving like few places on earth. North Korea would be the same, and very quickly, if it would denuclearize".
Some of the key reasons for Vietnam's success are its geographical location, (this was one of the reasons why U.S. President, Donald Trump held his Summit in Hanoi) low labor wages and cheaper electricity as compared to other potential South East Asian competitors, like the Philippines. Electricity in Vietnam costs 7 U.S. Cents per kilowatt hour, as compared to 19 U.S. Cents per kilowatt hour in the Philippines. Besides, there is political stability in the country.
Rise in FDI in the first two months of 2019
In the first two months of 2019, Vietnam has managed to draw reasonably high FDI. FDI for both months was estimated at nearly 8.50 Billion USD, which is two and a half times the FDI which the country received during the same period last year. Significantly, the total FDI which the Philippines received in 2018 was 9.8 Billion USD.
What is interesting however to see is the nature of FDI. FDI in the science and technology sector for instance has witnessed a significant rise. What is also pertinent to note is that, FDI is not restricted to any one region of Vietnam. Cities like Danang (Aircraft component manufacturers, Alton international Enterprises) and the Province of Bac Giang (Lenovo has expressed its keenness to invest in a computer component factory) have received some big-ticket investments. This is important because, in a number of emerging economies FDI is restricted to a few cities or region/regions.
Interestingly, the Vietnamese government has taken some significant steps to promote Research and Development. Under Decree 13, which is supposed to come into effect in March 2019. This includes tax incentives (significant exemptions in corporate tax, loans with preferential rates, exemption or reduction on land and water surface lease fees).
Top firms setting up R&D Centers
A number of top firms like Samsung, Panasonic, Yamaha, Bosch, GE have set up R&D centers in Vietnam. Investors want to bring R&D and innovation in close proximity to manufacturing and obtaining efficiency and saving costs.
Samsung in fact set up its second center at the Samsung Electronics Ho Chi Minh City (SEHC) in the Saigon Hi-tech Park (SHTP). The R&D center is known as Samsung Ho Chi Minh Research & Development Centre (SHRD) and Executive Briefing Center (EBC).
The earlier R&D center was at Hanoi. Interestingly, the set up of R&D centers for Bosch is meant to cater to Bosch customers worldwide. Associates at the Bosch Automotive R&D center have been working on customer projects with R&D centers in not just Asia-Pacific, but even Europe and North America. Bosch Software and Engineering Centre is working towards becoming a hub for Bosch's activities in East and South East Asia.
While all these are encouraging developments, there is a need for reform and more transparency in a number of areas. First of all, there is a need for greater clarity on key legal issues, such as Intellectual Property Right. Apart from this, as Vietnam progresses in the area of Research and Development, there is a need for more skilled manpower. Currently, very small numbers are imparted the necessary skills. The reasons for this are twofold; there is not enough scientific research at universities and enterprises. Apart from this, current investment in higher education is very less. As a consequence, it is difficult to find manpower with required skills and knowledge of foreign languages. A book titled, 'FDI: Double Sided Coin' also highlights some of the areas which Vietnam needs to work on to remain competitive in terms of FDI.
Vietnam is likely to beat its competitors in Asia, at least in the near future. One of its biggest advantages is the fact that it is not dependent upon any one country for FDI. Although Japan has taken the lead, a number of other countries have made large scale investments in recent times. It has also successfully balanced its relations with major rivaling powers. One cannot say the same about other CMLV (Cambodia, Myanmar, Laos, Vietnam) countries. This is clearly evident from Vietnam's level of bilateral trade with both the U.S. and China. Vietnam is also looking ahead and would benefit immensely once sanctions imposed on North Korea are removed. It would do well, however, to focus on enhancing the quality of human resource and take all necessary steps to bolster its economic growth.
Image: Jim 陳 [CC BY-SA 2.0], via Wikimedia Commons
The views and opinions expressed in this article are those of the author and do not necessarily reflect the official policy or position of The Geopolitics.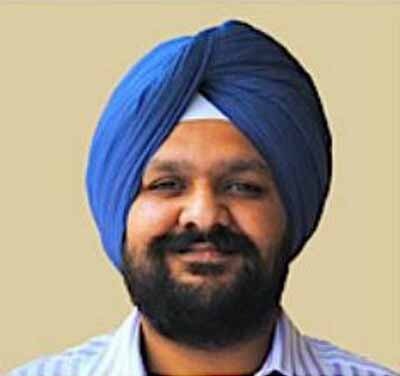 Tridivesh Singh Maini is a New Delhi based analyst interested in Punjab-Punjab linkages as well as Partition Studies. Maini co-authored 'Humanity Amidst Insanity: Hope During and After the Indo-Pak Partition' (New Delhi: UBSPD, 2008) with Tahir Malik and Ali Farooq Malik. He can be reached at [email protected]