New Delhi will pay close attention to the recent statement of the Iranian Envoy to India, Ali Chegeni, in which he criticized India for stopping oil imports from Iran under US pressure. India had stopped crude oil imports from Iran after the US terminated the waiver, which it had granted India and 7 other countries (China, Italy, Greece, Japan, South Korea, Taiwan, and Turkey) in May 2018. Chegeni was addressing members of the Indian Association of Foreign Affairs Correspondents on September 10, 2019. The Iranian Envoy stated that New Delhi should have taken an independent stance like China and Russia.
The Iranian Ambassador further postulated that this decision is impacting other areas; especially the progress of the Chabahar Port project (the Port, is located in South Eastern Iran, and is perceived as India's gateway to Afghanistan and Central Asia) and other initiatives such as the railway connection between Chabahar and Zahedan which are important in the context of India-Afghanistan-Iran trilateral connectivity. Significantly, in July 2019, the Ambassador's tone was totally different, from his recent remarks. The Envoy had remarked:
"We think India is under pressure, but we believe India is a friend of Iran. India's relations with other countries do not affect us. Our relations with India are based on history; it is based on long-term mutual benefit and interest".
Indian vision of trilateral connectivity
During the visit of Narendra Modi, the Indian PM, to Iran in May 2016, a trilateral transit and trade corridor pact had been signed. India had sought to develop Chabahar Port, as a counter-weight to Gwadar Port (Balochistan, Pakistan), which is around 70 kilometers from Chabahar. This is remarkable considering that Pakistan had been reluctant to allow transit trade. Until recently, allowed Afghan goods into India via the Wagah border, but it has not been allowing the import of Indian goods through its territory.
In December 2018, India Ports Global Limited Company (IPGL) had opened its office, and taken over operations of the Shaheed Behesti Port (Phase 1 of the Chabahar Project). India is investing 500 Million USD in the project over a period of 10 years.
It is pertinent to mention, however, that Iran had a different approach than India and had even invited China and Pakistan to participate in the project. During a speech at the Asia Society, New York in April 2019, Iranian Foreign Minister Javad Zarif had characterized Chabahar as a 'strategic transit corridor', and had also praised the Belt and Road Initiative as a means of countering terrorism in Afghanistan, Pakistan and Iran.
If one were to look beyond zero-sum perspectives, Chabahar was given importance by New Delhi, because it was India's gateway to Afghanistan and Central Asia. New Delhi's objective was to connect Chabahar by rail to Zahedan in Iran, to Zaranj (Afghanistan) and further into Delaram (Afghanistan). This route was supposed to facilitate Indian-Afghan trade, with goods being able to reach Zahedan. Goods could then be transported to Chabahar via the railway and shipped to India.  In February 2019, Afghanistan had begun to export goods to India via Chabahar (this included dry fruits, carpets and textiles).
Chabahar outside the purview of US Sanctions
Chabahar is also important for India in the context of the International North South Transport Corridor (INSTC) which links Russia to India. While referring to the strategic importance of the Chabahar Project and INSTC in 2018, the US had sought to keep these projects outside the purview of sanctions, since these are related to the development of Afghanistan. However, a State Department spokesperson did clarify that only 'non sanctionable goods' would be allowed to be shipped  through the Port for Afghanistan's use.
During the recent visit of India's Foreign Secretary, Vijay Gokhale to Iran, the operationalization of the trilateral transit agreement was one of the key issues which was discussed. While the US has granted a waiver to India, sanctions did have an impact on key components of the India-Iran-Afghanistan trilateral connectivity initiative. 
The China factor: Why India should observe carefully 
New Delhi is well advised to take into consideration that China is trying to fill not just the strategic vacuum in Afghanistan, but also trying to enhance its connectivity projects, which fit in well with its overall vision of the Belt and Road Initiative. During a recent meeting between the foreign ministers of Pakistan, China and Afghanistan the possibility of extending the CPEC to Afghanistan was discussed with one of the possibilities being a Kabul-Peshawar highway.
During Foreign Minister Javad Zarif's visit to China, Beijing made investment commitments of 400 billion USD. The bulk of this investment (280 billion USD) will be invested in the petroleum sector. There are a number of conditionalities though. Firstly, China will be granted a discounted price for oil (plus risk adjusted compensation). Similar to other projects, China will also have a provision for equipment and personnel (5000 Chinese security personnel would guard energy and petrochemical assets in Iran).
China also plans to make substantial investments in upgrading Iran's infrastructure (estimated at 120 Billion USD). Some of the important infrastructure projects which China is likely to invest in include an estimated 1.5 billion USD in electricity wiring from Tehran to Mashhad for a length of 926 kilometers. There are also plans to establish a Tehran-Qom-Isfahan high-speed train, which is part of China's ambitious New Silk Road plans.
What India should be doing 
The Iranian ambassador's remarks as well as Zarif's successful visit to China have been watched closely by India's government and strategic community and the Indian Foreign Secretary's Iran visit was important in this context as well.
It is time for India to make some tough foreign policy choices. Firstly, it cannot afford to alienate Iran. While publicly New Delhi says that it has been following an independent policy, some have gained the impression that it is toeing the US line on Iran. During the Indian PM's US visit, India's strategic interests in Iran should be highlighted forcefully. 
With the recent attack on a Saudi oil facility, the global oil market is likely to face disruptions and it remains to be seen how India reacts not only in the context of its oil needs, but in terms of the overall escalation of tensions between US and Iran.
Connectivity to Iran and Afghanistan 
In terms of connectivity, merely criticizing the China-Pakistan Economic Corridor (CPEC) is not sufficient. New Delhi needs to have its own vision, come up with its own alternatives, and ensure that the implementation of key infrastructure projects is prompt. With both Afghanistan and Iran, it is important to have a multi-layered relationship, and involve other stakeholders. It is important to increase connectivity not just in the context of big-ticket infrastructural projects, such as the Chabahar, but even air connectivity between more Indian cities to Tehran. For instance, the India-Afghanistan air corridor (currently, Kabul is linked to Mumbai and New Delhi and there is a corridor linking Herat with New Delhi) needs to be further extended, if the target of bilateral trade of 2 Billion USD between India and Afghanistan, is to be met. There will be some important hurdles to the establishment of this corridor, especially with Pakistan proposing a complete closure of its air space for India. 
It is important for India not to view South Asia's geopolitical landscape from the narrow viewpoint of Indian-Pakistani relations, but broaden the perspective to the wider geopolitical context. New Delhi will need to exhibit deft diplomacy and needs to pay special attention to Tehran. While it cannot prevent Tehran from close economic ties with China, India can ensure that its larger strategic and economic goals are met. New Delhi also needs to enhance economic linkages with Afghanistan and further strengthen an already robust bilateral relationship.
Image credit: President's Secretariat (GODL-India) [GODL-India], via Wikimedia Commons
The views and opinions expressed in this article are those of the author and do not necessarily reflect the official policy or position of The Geopolitics.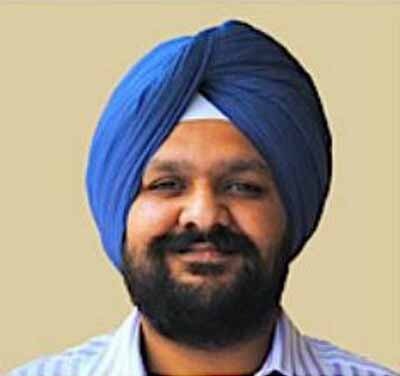 Tridivesh Singh Maini is a New Delhi based analyst interested in Punjab-Punjab linkages as well as Partition Studies. Maini co-authored 'Humanity Amidst Insanity: Hope During and After the Indo-Pak Partition' (New Delhi: UBSPD, 2008) with Tahir Malik and Ali Farooq Malik. He can be reached at [email protected].