Pakistan Prime Minister Imran Khan arrived in Moscow on Feb. 23, 2022 for a two-day visit. This was the first visit by a Pakistani Prime Minister to Russia in over two decades. The timing of the visit was important, since Russian President Vladimir Putin had ordered a large scale military assault on Ukraine on Feb. 24, 2022. After landing in Moscow, the Pakistan PM had himself tweeted: "What a time I have come, so much excitement."
Khan happened to be the first foreign leader to meet Putin after Russia's invasion of Ukraine. During the meeting with Putin, Khan is supposed to have told the Russian President that he had hoped that diplomacy would have averted the conflict. Said Khan: "Pakistan believes that disputes should be resolved through dialogue and diplomacy."
Both leaders discussed the need to strengthen bilateral ties and focused on enhancing cooperation in a number of spheres especially energy. In July 2021, both sides had signed a heads of terms (HOT's) of shareholders agreement for constructing an 1100 kilometre gas pipeline, dubbed as the PakStream Gas Pipeline Project (PSGP) estimated at $2.5 billion. The pipeline had been initially agreed upon in 2015 — and was then referred to as the North-South Gas Pipeline Project — talks pertaining to the project revived in September 2020. Both sides had agreed to a 74:26 (Pakistan 74: Russia 26 percent) shareholding for the agreement. Apart from this, they also discussed the growing cooperation between both countries on international platforms. 
If one were to look beyond bilateral issues, the humanitarian crisis in Afghanistan was discussed during the meeting. A joint statement issued by the Kremlin said that both sides discussed a number of issues including developments related to South.
Khan's visit to Moscow received mixed reactions in Pakistan, with many supporting it while others have dubbed it as a double-edged sword, since it could have an adverse impact on ties with the West. 
Khan's visit to Russia during the midst of the Ukraine crisis is a strong reiteration of the changes which have taken place in South Asia's geopolitical landscape. Before his visit to Russia, Khan in a media interview had underscored the point that during the Cold War, India was closer to Russia while Pakistan was close to the US. One of the reasons cited for the upswing in Russia-Pakistan ties in recent years has been India's growing proximity to the US in the past two decades. In October 2021, Russian President while commenting on Pakistan's role in Afghanistan, at the plenary session of the Valdai discussion club in Sochi, said: "it seems to me that Pakistan plays a no-less important part in this than Russia or China. This is why we are interested in promoting cooperation, including with [Pakistan], to achieve a common, desirable result."
Russia signed an agreement to strengthen military ties with Pakistan in 2014 during the visit of Defence Minister Sergei Shoigu to Pakistan. Russia also lifted an arms embargo on Pakistan in 2014 and agreed to sell four MI-35 attack helicopters to Pakistan. A Russia-Pakistan Joint Military Consultative Committee (JMCC) was set up in 2018. In 2016, both countries held their first ever joint military drill in Pakistan referred to as 'Druzhba' (friendship) exercises. 
In September 2021, the third meeting of the JMCC was held between Pakistan's Defence Secretary Lieutenant General (Retired) Mian Mohammad Hilal Hussain and Russia's Deputy Defence Minister Col Gen Alexander V Fomin. Meanwhile Pakistan participated in a two-week-long counter-terrorism exercise 'Druzhba VI' (28 Sept. – 9 Oct. 2021) in Russia. 
India's
ties with Russia
It would be pertinent to point out that India still has a robust economic and defence relationship with Russia —  though it has sought to reduce its dependence upon Russia for defence equipment in recent years. Russia's invasion of Ukraine is likely to have a significant impact on India's defence supplies. One of the bones of contention in India-US ties in recent years has been the purchase of S-400 missile defence systems. Many in the US have recommended sanctions against India (officials from both the Biden and Trump administrations have raised this issue with the Indian side) under Countering America's Adversaries Through Sanctions Act (CAATSA), though so far the US has refrained from doing so citing the fact that India is an important partner and its defence relations with Russia over the decades needed to be understood. 
In spite of the growing differences between New Delhi and Moscow in recent years on a number of issues, Russia has acknowledged India's importance in the context of Afghanistan. Russia's Deputy Foreign Minister, Sergey Vasilyevich Vershinin during his visit to India in early February, 2022 had said: "Russian and Indian stances (on Afghanistan) are similar and identical in many respects. They boil down to the fact that now it is premature to talk about recognising the current government in Kabul."
During the Ukraine conflict, India abstained from voting in favour of a US sponsored resolution which was critical of Russian aggression against Ukraine, India also abstained from a vote taken in the UN Security Council which sought to call for a special emergency session of the UN General Assembly on Russia's aggression against Ukraine. Russia praised India's approach saying it was appreciative of the latter's balanced stand. 
US reactions to India's stand
Interestingly, while a number of analysts in the US, India as well as Ukraine expressed disappointment with India's stand, the US State Department while commenting on India's stand said: "We've a broad strategic partnership with India, share values. India has a relationship with Russia that is distinct from the relationship that we've with Russia that is okay. What we've asked every country is to use that leverage in a constructive way."
While all eyes are on the situation in Ukraine and whether or not some solutions will be found at the earliest, developments of the last few days, specifically Imran Khan's visit to Russia reiterate the changes which have taken place in the context of Russia's linkages with India and Pakistan over the past decade. 
[Photo by kremlin.ru]
The views and opinions expressed in this article are those of the author.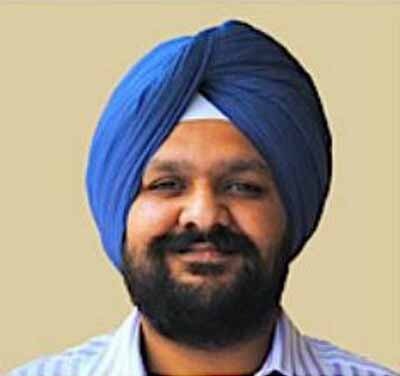 Tridivesh Singh Maini is a New Delhi based analyst interested in Punjab-Punjab linkages as well as Partition Studies. Maini co-authored 'Humanity Amidst Insanity: Hope During and After the Indo-Pak Partition' (New Delhi: UBSPD, 2008) with Tahir Malik and Ali Farooq Malik. He can be reached at [email protected].