Chinese President Xi Jinping during a telephonic conversation with Russian President Vladimir Putin, on Feb. 25, 2022 said that Russia and Ukraine should find a solution of the crisis in Ukraine through negotiations. The Chinese President according to a readout by the Chinese media also said that it is essential to: "Abandon the Cold War mentality, attach importance to and respect the reasonable security concerns of all countries, and form a balanced, effective and sustainable European security mechanism through negotiations."
Putin on his part said that he was willing to hold negotiations with Ukraine (Ukrainian President Volodymyr Zelensky also called for talks for ending the conflict).
While there is no doubt that the China-Russia relationship has strengthened in recent years, with one of the catalysts being the deteriorating relations of both countries with Washington. Beijing has refused to dub the military operations by Putin as an 'invasion'. In a joint statement issued after a meeting between Russian President Vladimir Putin and Chinese President Xi Jinping, China expressed its opposition to the expansion of NATO, and Russia extended support for China's stance that Taiwan is a part of China. 
It is also important to bear in mind Beijing's emphasis on the need for finding a solution to the crisis through dialogue and its pitch for safeguarding the independence and sovereignty of countries in accordance with the UN charter.
China's economic ties with Ukraine
This brings us to an important point in the West vs China/Russia binary what is overlooked is that China's ties with Ukraine are robust. During a phone call to the Chinese President to mark the 10th anniversary of strategic ties, the Ukrainian President Volodymyr Zelenskyy had pitched Ukraine as a gateway to Europe for Chinese companies. Trade between China and Ukraine has also been rising in recent years, while it was estimated at a little over $15 billion in 2020, it was over $19 billion in 2021. China imports corn from Ukraine (in 2021, Ukraine replaced US as the largest source of corn) and the latter also supplies parts for Chinese air planes. Ukraine is also an important component of the Belt and Road Initiative (BRI). In a note sent to the Ukrainian President in January 2022, Xi Jinping reiterated how important the "development of the China-Ukraine strategic partnership was to his country and the Silk Road, respectively."
China-Russia economic links have also grown, in the aftermath of Russia's invasion of Crimea in 2014, with trade reaching a record high of over $146 billion (China has said that both sides should aim to lift trade to $ 250 billion). China's share in Russia's foreign trade has grown from a little over 10% in 2013 to over 18% in 2020.
Beijing has lifted all restrictions on wheat and barley imports from Russia and during Putin's meeting with Xi it was decided to strengthen cooperation in the sphere of energy – Gazprom and Rosneft signed agreements with China National Petroleum Corporation (CNPC) for supply of Russian oil to China through the Russian Far East. A 25-year deal was signed to supply gas through the Power of Siberia pipeline.
While China has criticized the imposition of sanctions on Russia, it cannot overlook Western sanctions on Russian banks. China's policy banks like the China Development Bank, which has lent over $60 billion in credit to Russia for supporting projects in a number of areas such as oil, gas and telecommunications, and the Export-Import Bank of China are insulated from Western sanctions since they do not have exposure to the dollar system. It's commercial banks are however likely to face challenges as a result of the sanctions on Russian banks.
It is also important to bear in mind that China shares strong economic links with the EU. Bilateral trade between China and the EU was estimated at $ 828.1 billion, up a staggering 27% from the previous year. While China was EU's largest trading partner, EU was China's second largest trading partner. The China-Europe freight trains, which will now need to be re-routed, traversed across 23 countries, 175 cities and 73 routes with the number of trips hitting 15,000 in 2021. All EU bound trains enter via Russia, Belarus and Moscow could slow transiting freight or completely stop it, which will impact the economic relationship. In recent months there have been differences between EU and  China and the former has said that it will only go ahead with signing of the EU-China Comprehensive Agreement on Investment (CAI) until China lifts sanctions it has imposed on members of European Parliament. There have also been differences between EU and China over Human Rights issues, but China has said that EU should de-hyphenate politics from economics. Beijing can not afford a downward slope in economic ties especially as it faces domestic economic challenges. This too will be an important factor for it to play a pro-active role in calming down tensions between Russia and Ukraine. 
It is important to not view China's role in the current conflict only from the lens of its strained ties with US or growing proximity with Russia, it is also important to look at the economic ramifications of the Russia-Ukraine conflict for Beijing. 
[photo by Odintsovo/Wikimedia Commons]
The views and opinions expressed in this article are those of the author.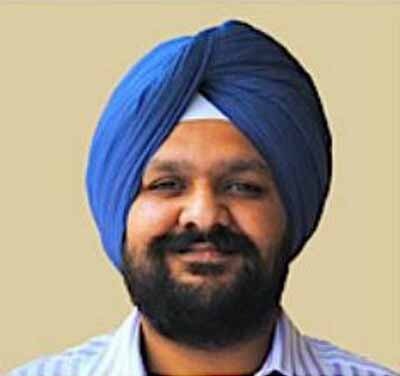 Tridivesh Singh Maini is a New Delhi based analyst interested in Punjab-Punjab linkages as well as Partition Studies. Maini co-authored 'Humanity Amidst Insanity: Hope During and After the Indo-Pak Partition' (New Delhi: UBSPD, 2008) with Tahir Malik and Ali Farooq Malik. He can be reached at [email protected]