Iran's response to Russia's aggression against Ukraine has been predictable, with Tehran blaming the US and the West for the crisis, but also pitching for a peaceful resolution of the issue. Iranian President Ebrahim Raisi during a conversation with Russian President Vladimir Putin on Feb. 24, 2022, is supposed to have understood Russia's concerns saying that the expansion of the North Atlantic Treaty Organisation (NATO) is a threat to independent nations. Iranian Foreign Minister also blamed NATO for the current crisis and Iran's religious leader, Ali Khamenei during a televised address held the US accountable for the current tensions. 
After the US withdrawal from the Joint Comprehensive Plan of Action JCPOA/ 2015 Iran Nuclear deal, Iran's proximity with Russia has increased. Both sides have also been trying to circumvent US sanctions. In 2019, Russian President, Vladimir Putin's aide said: "To protect bilateral trade and economic ties from the sanctions of third states, we are taking measures to expand direct settlements, use national currencies, and establish interaction between the Russian financial messaging system and Iran's SEPAM, as an alternative to making payments through SWIFT."
Raisi's visit to Russia
In January 2022, Iranian President Ebrahim Raisi visited Russia. This was the first visit by an Iranian President since 2017. During his meeting with Putin, Raisi discussed multiple issues pertaining to the bilateral relationship such as deeper economic cooperation – especially in energy (a number of bilateral agreements in areas like infrastructure were signed  during Raisi's visit, but the focus was on energy). Both sides also discussed the possibility of a 20-year-old strategic agreement along the lines of the agreement signed between China and Iran.
Apart from the revival of the JCPOA, the situation in Afghanistan and a Russia-Iran 20-year agreement on the lines of the 25 year strategic agreement between China and Iran were discussed. 
Russia and the JCPOA
Russia has played an important role in the revival of the Iran nuclear deal, but the Ukrainian crisis has complicated the situation, with Russia saying that the Western sanctions imposed on Russia could prevent the revival of the Iran nuclear deal, unless the US provides a written assurance that Russia's relations with Iran (trade, investment and military-technical cooperation) will remain unaffected by the sanctions. Russian Foreign Minister Lavrov had said that Moscow wanted guarantees that: "will not in any way harm our rights to free, fully fledged trade and economic and investment cooperation, military-technical cooperation with Iran."
US Secretary of State Anthony Blinken was dismissive of Russia's demand saying that the sanctions were not linked to the Iran deal. The Russian demand comes at a time when significant progress has been made in the talks at Vienna. Shortly before the Russian announcement, the head of the International Atomic Energy Agency  (IAEA), Rafael Grossi, who was in Iran last week, met with Iranian Foreign Minister Hossein Amir-Abdollahian and Atomic Energy Organization of Iran's president Mohammed Eslami. The IAEA Chief said that certain issues needed to be addressed by Iran, specifically information pertaining to undeclared nuclear sites was essential for the revival of 2015 Iran nuclear deal. He also said that in spite of the differences between both sides, Iran and IAEA had decided to adopt a 'pragmatic approach'. 
A Senior Iranian official while commenting on Russia's demands said that Russia was watching out for its own interests and that the shift in the Russian stance vis-à-vis the Iran nuclear deal was not 'constructive' for the Vienna negotiations. 
Russia's insistence on guarantees from Washington has come as a blow not only to the US and E3 countries (UK, France and Germany) but also Iran which needs the removal of sanctions to put its economy back on track. 
If Iran and other signatories are able to work out a nuclear agreement at the earliest, it will be a big respite for Iran's sagging economy. Here it would also be important to point out that in the current global situation where countries are looking for alternatives to Russian oil (Russia is the worlds third largest oil producer and amongst the largest oil exporters), Iran could emerge as an important destination.
Iran which pumps over 2 million barrels per day (bpd) could raise this number to 3.8 million and reduce global oil prices and also reduce the pressure on countries dependent upon Russian oil. It has been argued that Russia's demands for guarantees from the US, that sanctions imposed will not impact economic ties between Iran and Russia is aimed at delaying the deal so that global oil prices remain high. 
While it is easy to view the current world order purely in terms of binaries like US vs China-Russia-Iran, but Russia's demand for a commitment from the US and the Iranian reaction clearly reiterates the fact that such binaries are not sufficient to understand the complexities of geopolitics. It also remains to be seen whether Iran and other signatories can revive the 2015 Iran Nuclear deal and if the Russia-Iran relationship will be impacted in case the deal is not revived soon. 
[Image courtesy: State Duma of the Russian Federation]
The views and opinions expressed in this article are those of the author.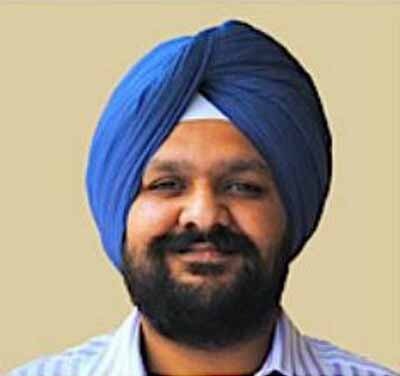 Tridivesh Singh Maini is a New Delhi based analyst interested in Punjab-Punjab linkages as well as Partition Studies. Maini co-authored 'Humanity Amidst Insanity: Hope During and After the Indo-Pak Partition' (New Delhi: UBSPD, 2008) with Tahir Malik and Ali Farooq Malik. He can be reached at [email protected].