In recent years, state governments have become key players in India's ties with the rest of the world. The phenomenon of states/provinces and sub-state regions playing an important role in foreign policy is global, and has been referred to as 'para-diplomacy' or 'constituent diplomacy'.
India is no exception, several state governments have become important stakeholders in India's external outreach – especially in the context of economic linkages, tourism and people to people linkages. While it was the economic reforms of 1991 which first paved the way for state governments to emerge as important stakeholders in India's foreign policy, the increasing importance of India's states in India's economic rise, rise of strong regional leaders as well as coalition politics have also been important reasons for the growth of para-diplomacy in India over the past two decades. 
Indian state governments have also begun to emerge as key stakeholders in ties with the United Arab Emirates (UAE). 
India-UAE bilateral ties
If one were to look at the case of UAE, India's bilateral ties have strengthened significantly in recent years due to the changing economic and geopolitical environment. While for very long, people to people links and India's import of oil from the UAE were the key components of the relationship, in recent years bilateral ties have become far more comprehensive. Both countries signed a Free Trade pact referred to as the Comprehensive Economic Partnership Agreement (CEPA) in March 2022, and this came into force in May 2022. Bilateral trade rose to $84 billion in 2022-2023.  
A number of Indian companies including the Tatas have also expanded their operations in UAE. Due to its location, as well as several other advantages, UAE is emerging as a favoured destination for Indian start-ups.
While UAE has been a preferred destination for High Networth Individuals (HNI's) from India, the introduction of the Golden and Green Visas is likely to make it a more sought after choice for Indians. Educational and research linkages between both countries are also likely to increase since the Golden and Green Visas seek to attract talented researchers. In 2024, the Indian Institute of Technology (IIT) will open its first overseas campus in Abu Dhabi.
Strategic ties between both countries have also strengthened significantly in recent years, and both are part of two important groupings – I2U2/Middle Eastern Quad — which consists of US, Israel, UAE and India and the India, France, UAE trilateral. India and the UAE have sought to enhance their relations not merely in areas like infrastructure and technology, but also in energy.
India's state governments and ties with the UAE 
As mentioned earlier, Indian state governments have emerged as important stakeholders in India's ties with the UAE for several reasons. Apart from seeking investments for their respective states, the other important bridge between both countries is the Indian diaspora.
The South Indian state of Kerala has had a large diaspora in Gulf countries, including the UAE, and it receives large amounts of remittances from the UAE (though in recent years there has been a drop in the same). The contribution of Keralite expats to UAE's economy has been acknowledged by the UAE government. 
It would be pertinent to point out, that MA Yusuffali, Chairman of the Lulu Group ranked the richest expat in UAE hails from Kerala (Lulu Group is a multi-national group which operates hypermarkets). In recent years, the group has been expanding operations in India. 
The past few years have witnessed a steady rise in migration to the UAE from a number of states such as UP and Telangana, UAE is also investing in a number of states in India. Under the umbrella of I2U2, AE will be setting up integrated food parks as well as a renewable energy project in Gujarat.
Role of India's state governments in enhancing ties with UAE
Chief Ministers, of Kerala and Tamil Nadu (Pinari Vijayan and MK Stalin respectively) visited UAE, in 2022, and participated in the Dubai Expo. While speaking at the opening of the Kerala Pavilion at the Dubai Expo, Kerala CM said: "As far as Keralites are concerned, UAE is their second home, with nearly 1.2 million Malayalis residing here. The Malayali community in UAE has played a significant role in nurturing and further strengthening the friendly relations between both countries".
While South Indian states have strong linkages with UAE, with the economic ties between India and UAE growing other states too have increased outreach.  
The Haryana CM, Manohar Lal Khattar visited UAE in October 2022 and interacted with the UAE business community seeking their investments in some of his government's big ticket infrastructure and industrial projects – including Global City at Gurugram.
The Odisha CM, Naveen Pattanaik became the first Chief Minister of Odisha to visit UAE, to participate in a road show – Odisha investors meet.  In May 2023, the first Bhubaneswar (state capital of Odisha) – Dubai flight took off. 
The United Arab Emirates Ambassador to India, Abdulnasser Alshaali, met with Andhra Pradesh Chief Minister Y S Jagan Mohan Reddy in May 2023 to explore potential opportunities in the state.

Only recently, the UAE opened its fourth diplomatic mission in India in Hyderabad, the capital of Telangana (apart from the embassy in Delhi there are currently two consulates in Mumbai and Trivandrum). This consulate will benefit visa applicants not just from Telangana and other parts of Southern India, but also Central Indian states.  The opening of the consulate is a strong illustration of the growing number of visa applicants for UAE, from different categories. 
UAE-India ties are likely to strengthen in the immediate future, and India's state governments are likely to emerge as important stakeholders in the same. 
[Photo by iMahesh, via Wikimedia Commons]
The views and opinions expressed in this article are those of the author.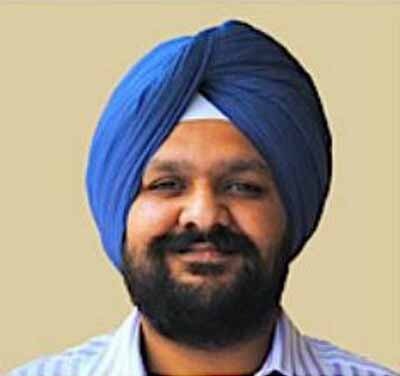 Tridivesh Singh Maini is a New Delhi based analyst interested in Punjab-Punjab linkages as well as Partition Studies. Maini co-authored 'Humanity Amidst Insanity: Hope During and After the Indo-Pak Partition' (New Delhi: UBSPD, 2008) with Tahir Malik and Ali Farooq Malik. He can be reached at [email protected].