While in recent days, there has been talk with regard to revival of the Joint Comprehensive Plan of Action (JCPOA)/Iran Nuclear Deal 2015, Goldman Sachs analysts put forward a very interesting argument, saying that Iran does not have a very strong incentive with regard to the revival of the JCPOA. Said the analysts: "Our view continues to be that a deal is still unlikely in the short term, with a stalemate mutually beneficial."
Even an Iranian official echoed these views saying: "We are selling our oil, we have reasonable trade with many countries, including neighbouring countries, we have our friends like Russia and China that both are at odds with Washington … our [nuclear] program is advancing. Why should we retreat?"
While the US and EU confess that there are some impediments to the revival of the deal, it would be pertinent to point out, that US is no longer insistent on any sort of time frame for the revival of JCPOA.
One of the pertinent points made by analysts of Goldman Sachs was that even without the agreement in place, Iran is already exporting 1 million barrels of oil per day. After the Ukraine crisis, US had reached out to not just Iran but even Venezuela to boost global oil supplies. Even if the 2015 deal is not revived, US with an eye on both the global oil markets, and specifically domestic politics (it cannot allow domestic oil prices to rise significantly in the run up to the mid-term elections later this year) is unlikely to  impose any restrictions on Iran with regard to selling oil.
Russia Factor 
The other point which needs to be borne in mind is that Iran shares close ties with Russia. Not only are they signing a 20-year agreement on the lines of the agreement signed between China and Iran (referred to as 'strategic cooperation pact') but they both have been seeking to enhance economic ties (bilateral trade, air traffic and passenger flows have risen significantly in the first few months of 2022). During his visit to Iran last month, Russian President Vladimir Putin is supposed to have discussed the issue of sanctions, and also learnt how to find ways to circumvent them (Iran for instance has been selling large quantities of oil to China via third countries like UAE and Malaysia).
Iran's Pivot to East Policy
Iran has repeatedly stated that if the deal does not go through it would change its orientation and focus on what has been dubbed as 'Pivot to East' policy (which gained traction during former Iranian President Mahmoud Ahmadejinad's presidency) where the focus would be on improving ties with Russia, China and other parts of Asia. Current Iranian President Ebrahim Raisi has repeatedly stated that he would not kowtow to the West and would rather 'look east' and cultivate relations where Iran can deal on an equal footing. He has received support from Iranian Supreme Leader Ayatollah Ali Khamenei with regard to the 'Pivot to East' policy. 
India-Iran and connectivity initiatives 
It is not just oil, but the US cannot ignore Iran's geographical location and its strategic importance. For instance, India has invested in phase 1, Shahid Beheshti Port, of the Chabahar Port (which is its gateway to Afghanistan and Central Asia) and an Indian company took over port operations in December 2018. India had stopped purchase of oil from Iran in 2019, in compliance with US sanctions, and also adopted a cautious approach vis-à-vis the Chabahar Project much to the displeasure of Tehran.
Over the past year however, India has begun to focus on Chabahar not only in the context of Afghanistan and Central Asia but as part of the INSTC (International North South Transport Corridor)  a 7,200-km-long multi-mode transport project which connects India with Russia via Iran. While a lot of attention has been paid to India buying oil at cheap prices from Russia, the INSTC in which Russia is a key stakeholder is another reiteration of the importance of India-Russia ties in the changing geopolitical landscape, which has also witnessed growing proximity between New Delhi and Washington in recent years.
India had celebrated Chabahar day on Aug. 2, 2022 where it had invited envoys of Afghanistan, Central Asia and Iran and pitched for the linking of Chabahar with INSTC. In July 2022, an India bound cargo from Russia reached Iran via Kazakhstan and Turkmenistan. Trade between Russia and India, via INSTC, between May 2022 and July 2022 has also increased significantly.
It is not just stability of global oil markets, but a number of countries which have close ties with US are keen to enhance economic ties with Iran and irrespective of the deal being revived or not, US will have to make some waivers. This will benefit Iran economically, and politically too. The current dispensation can send out a message that it has not given into any Western conditionalities. For the US, delaying the deal may be beneficial since there would be strong domestic opposition to revival of the 2015 agreement, especially from those who are hawkish on Iran. 
[photo by Nasim Online, CC BY 4.0, via Wikimedia Commons]
The views and opinions expressed in this article are those of the author.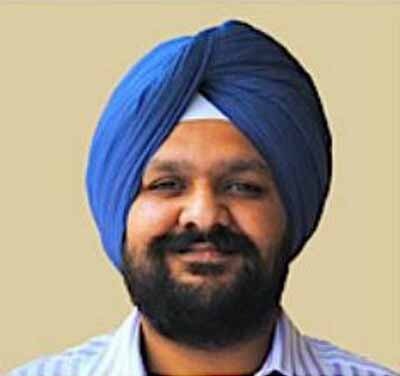 Tridivesh Singh Maini is a New Delhi based analyst interested in Punjab-Punjab linkages as well as Partition Studies. Maini co-authored 'Humanity Amidst Insanity: Hope During and After the Indo-Pak Partition' (New Delhi: UBSPD, 2008) with Tahir Malik and Ali Farooq Malik. He can be reached at [email protected]