If one were to look at India-Iran-Afghanistan connectivity, there are a number of challenges, both global and regional. During PM Modi's May 2016 visit to Iran, a trilateral agreement had been signed, for bolstering economic linkages, as well as connectivity between the three countries. The Indian PM had stated that this pact had the potential to "alter the course of history" of the region.
Since May 2016, there have been  numerous changes not just in the global context, but also in South Asia which have resulted in trilateral cooperation between these countries which portrays this cooperation seem like a pipe dream.
For a clear understanding, it would be appropriate to look at the impact of US sanctions on Iran on bilateral ties between New Delhi-Tehran, Tehran-Kabul and New Delhi-Kabul 
US Sanctions and India-Iran relations.
US sanctions on Iran have had a major impact on India-Iran oil trade. Iran was one of India's major oil providers. In 2018-2019, New Delhi imported over 23 million tons of oil from Iran. In April 2019, the US announced that it would not extend the waiver it had granted New Delhi for import of oil from Iran. New Delhi has been looking to other countries even before this announcement. This includes, Saudi Arabia, United Arab Emirates and even the US. 
Saudi Arabia has guaranteed supply of oil even after the attack on its major oil facilities (US along with Germany, France and UK have blamed Iran for the attack).  India, however, is not taking any chances, and is looking to United Arab Emirates ( UAE) for LNG imports. It will get oil supply from Abu Dhabi National Oil Company ADNOC. During PM Modi's recent US visit, oil was high on the agenda. Not only did the Indian PM personally meet CEO's of US oil companies, but one of the big ticket items was a deal signed between Petronet LNG (India's largest importer of LNG) and an American company Tellurian. The two companies signed a Memorandum of Understanding for 5 Million Tonnes of LNG. Over the past year, US oil imports to India have also jumped significantly (according to official sources, there was a jump of a staggering 72% in India's imports of crude oil from the US).
While New Delhi can deal with the challenge of restrictions regarding oil purchases from Iran, the real challenge is taking forward the Chabahar Project, and achieving the objective India-Afghanistan-Iran trilateral connectivity and robust economic linkages. 
The US sanctions on Iran have also resulted in slowing down of work on the Chabahar Project – something the Iranian envoy to India expressed recently during an interaction with journalists. An Indian company, India Ports Global Limited (IPGL) took over Phase 1 of the project in December 2018, though since a few months, there has not been much progress on the project. Interestingly, the US had kept Chabahar Port outside the purview of sanctions stating that it was an exception understood in the context of the strategic importance of the project. 
Indian Foreign Secretary, Vijay Gokhale, visited Tehran (days after the attack on Saudi oil facilities as well as the Iranian Envoy to India's statement where he criticised slow progress) to discuss the Chabahar Project, as well as to take forward the India-Pakistan-Afghanistan trilateral agreement. Indian PM Modi on the sidelines of the United Nations General Assembly also met with Hassan Rouhani and both sides are supposed to have discussed key geopolitical developments in the region.
Kabul keen for trilateral connectivity
Kabul too has been keen to take forward the idea of trilateral connectivity. In recent years, Afghanistan's trade with Iran has witnessed an increase. For the year 2017-2018, trade between Iran and Afghanistan was estimated at 2 Billion USD. Chabahar Port has played an important role in strengthening economic linkages between both countries.  A large number of companies in Chabahar, were also from Afghanistan (As of 2018, this number was estimated at 165. Iran had also provided special incentives to companies from Afghanistan.
Iranian President, Hassan Rouhani, while commenting on the importance of Chabahar in the context of Afghanistan-Iran relations had stated, "Chabahar region is a very good opportunity for development of economic relations between the two countries and for investment and investors".
If one were to look beyond bilateral trade and connectivity, it would be pertinent to point out that a larger number of Afghan workers migrated to Iran post the Soviet Invasion of 2017. According to the United Nations, the number of Afghans settled in Iran was anywhere between 2.5 Million and 3 Million.
Since the imposition of sanctions, there has been a slowdown in Afghanistan-Iran trade, and the US decision to impose sanctions, which has caused a slowdown and a fall in the value of the Rial, has also resulted in Afghan workers moving out of Iran: in 2018, well over 700000 Afghans (770000 to be precise) and in 2019, this figure is likely to be well over 500000 (570000).
Afghanistan-India bilateral trade and connectivity
It is not just, Afghanistan-Iran trade, but US sanctions on Iran have also impacted India-Afghanistan bilateral trade due to problems in banking system. It would be pertinent to point out that Afghanistan had sent a consignment consisting of dry fruits, carpets to India via Chabahar in February 2019. 
As such, the US sanctions were not enough, Pakistan has decided to stop Afghanistan-India trade via the land route (though recently a consignment of onions from Afghanistan did enter India via Pakistan territory). Pakistan's decision not to permit India to use its air space has also had an adverse impact on Kabul's attempts towards closer economic ties and connectivity with India. 
India and Afghanistan had decided to set up air corridors in 2016 with the intention of enhancing trade as well as giving a further fillip to people-to-people linkages between Afghanistan and India. Pakistan's recent move to impose restrictions on India's usage of its airspace will act as a major impediment in this. Air freight corridors connecting New Delhi with Kabul, Mumbai with Kabul and also New Delhi with Herat were viewed with immense hope and thought to be as an important tool in achieving the overall target of 2 Billion USD by 2020).
It is time, that Washington pays more attention to Afghanistan's economic growth. Kabul needs greater connectivity and closer economic linkages with both New Delhi and Tehran. One of the steps needed will be a more practical Iran policy from Donald Trump which seems highly unlikely for now. Similarly, it is highly unlikely that the Pakistan deep state is likely to give up its obstructionist approach towards regionalism in South Asia. Till then, there is no real chance for Afghanistan living up to it's true economic potential.
Kabul has been a victim of terrorism, due to the geopolitics of South Asia and the short sightedness of great powers. It is now suffering economically, due to the same. It is time, that the outside world looks at the long term interests of Kabul beyond a zero-sum approach. 
Image credit: U.S. Navy photo by Mass Communication Specialist 1st Class Scott Taylor [Public domain], via Wikimedia Commons
The views and opinions expressed in this article are those of the author and do not necessarily reflect the official policy or position of The Geopolitics.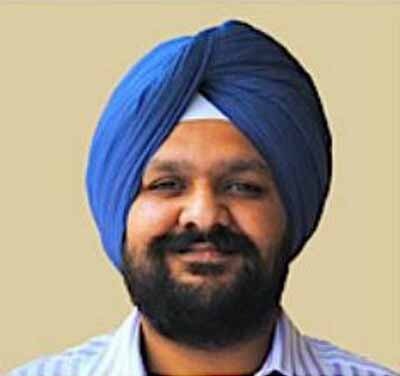 Tridivesh Singh Maini is a New Delhi based analyst interested in Punjab-Punjab linkages as well as Partition Studies. Maini co-authored 'Humanity Amidst Insanity: Hope During and After the Indo-Pak Partition' (New Delhi: UBSPD, 2008) with Tahir Malik and Ali Farooq Malik. He can be reached at [email protected]