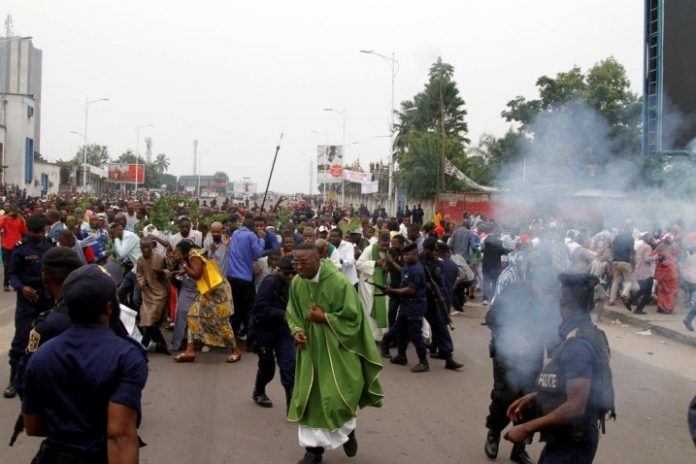 The ongoing conflict in Democratic Republic of Congo (DRC) is one of world's most longstanding and complex issue. The country has been ravaged by waves of chronic violence over the years, resulting in the creation of a culture of displacement. Large numbers of people have been repeatedly displaced from their homes due to persistent conflict, chronic political instability, weak governance structures, and due to the cyclical nature of displacement.
DRC is one of the largest resource-rich country in Francophone Africa and has the potential to become a leading driver of African growth. However, a constant environment of political instability, violence, and conflict has severely restricted its ability to harness its natural resources and demographic dividends.
The scale of displacement problem in DRC is global and serious. The year 2016 accounted for more than 920,000 displacements due to conflict. DRC is one of the top displacement-generating countries with a total of 3.7 million IDPs and has the 5th largest Internally Displaced Persons (IDPs) population in the world, behind Syria (7.6mn), Colombia (5.7mn), Sudan (3.8mn) and Nigeria (3.7mn). Much accretion in the high number of IDPs in DRC occurred in 2016-2017.
The latest phase of internal conflict was a result of widespread violence in the wake of assassination of opposition leader Kamuina Nsapu, reportedly by government forces. Congolese citizens endured much bloodshed and brutal police repression in the lead up to December 2016 deadline, which marked the end of President Joseph Kabila's constitutionally mandated two-term limit.
The acute plight and poor living conditions of Congolese citizens have spurred the international community and international organisations to combat and prevent the humanitarian crisis in Congo from reaching towards a "breaking point".
The foremost issue at hand is raising funds for humanitarian aid. UN High Commissioner for Refugees, Fillipo Grandi, stated that, "Unfortunately, operations, refugee operations, humanitarian operations, in Democratic Republic of Congo continue to be underfunded everywhere". According to the UN, more than 13 million Congolese need humanitarian aid, and that the crisis in DRC will only worsen without political transition and end to violence. A sum total of around $1.7 billion, according to the UN, is necessary to meet the needs of millions of people suffering from war, displacement, disease and hunger.
In response to the crisis, the international community and organisations such as European Union (EU), Office for the Coordination of Humanitarian Affairs (OCHA) and the Kingdom of Netherlands hosted a humanitarian conference on the DRC on 13 April, 2018 in Geneva. The conference raised $528 million to support the delivery of urgently needed humanitarian aid to millions of people in DRC.
However, President Kabila's government decided to boycott the conference, citing 'exaggeration' of the severity of crisis by aid agencies. Congo's Minister of Humanitarian Affairs, Bernard Biango puts the number of internally displaced people at 231,241 – nearly 20 times lower than UN estimates. Minister of Communications, Lambert Mende, stated that international organisations were "misrepresenting" the numbers and scale of the problem. Due to such misrepresentations of numbers, investors are frightened, reluctant and dissuaded from investing in the country, and that DRC is much more dependent on investments for development, rather than development aid.
Immediately following DRC government's boycott of the conference, The United Arab Emirates (UAE), one of the convenors of the conference, followed suit and decided to suspend its participation. This is understandable since one of UAE's major corporation, DP World, won a thirty year concession to develop a deep water port, in Banana region along Congo's Atlantic coast.
Moreover, DRC government hired an Israeli security firm, MER Security and Communications Ltd, to lobby the US government, after criticisms of President Kabila's failure to hold elections and hand over power. A sum of $5.58 million, from December 8, 2016 – December 31, 2017, was agreed to be paid by DRC government for policy advice and support in lobbying senior government officials and members of Congress, in order to paint a particular picture of Congo, one that contradicts the present on ground reality. Therefore, for the DRC government to go out and attend the donor conference in Geneva, would go against Kinshasa's diplomatic efforts and investments over the past few years.
In a similar move, Corneille Nangaa, President of the Independent National Election Commission, retained a lobby firm, Reset Public affairs, LLC, to represent him in Washington, DC for a sum of $75,000 for six week period.
In the wake of rejecting humanitarian aid, it is increasingly unlikely DRC will get a peaceful transition of power. Following, US ambassador to UN Nikki Haley's visit to Kinshasa in November last year, the national election commission published a calendar, setting 23 December, 2018 as the date for presidential, legislative, and provincial elections. However, this move has done little to appease Congolese citizens, as they have denounced the calendar as merely another delaying tactic to allow Kabila to stay in power.
Following an unsuccessful Catholic Church mediated attempt in 2016 to restrict Kabila from seeking a third term, the Church and common citizens have become more proactive, by mounting popular discontent, organising peaceful protests, and mobilising people on ground. The government has responded with a show of force, by heavily armed security forces, aimed at intimidating worshippers and disrupting planned demonstrations. Such assaults confirms the popular notion that Kabila and his associates are ready to trample on any principle, law or person they deem as a threat. By attacking and repressing peaceful demonstrators, and defiling sacred religious spaces, the DRC government has declared war on its own people.
In the domestic arena as well, President Kabila is losing his appeal and options. A 2016 survey by Congo Research Group, shows that only 7.6% people would vote for him if elections were to be held. President Kabila's associates have also attempted to push an amendment that would require a national census to take place before any election. Such attempts have been rejected by the senate following numerous street protests. With avenues running out, Kabila is increasingly relying on military force and violence, with most of Congolese people viewing President Kabila's reign as illegal, illegitimate and unconstitutional.
Due to Kinshasa's various diplomatic efforts and expenditures, there's a growing disparity between the international and Congolese opinion regarding President Kabila. While the internal opposition, civil society and common citizens have dismissed the government and election commission's roadmap for December 23 election, the international community has naively endorsed it.
However, this plan and election roadmap is completely unacceptable to Congolese citizens. Emboldened by their recent successful mobilisation and mass rally, common Congolese citizens with the backing of Catholic Church have out rightly condemned the government's actions, and have denounced it as barbaric. Such rallies and peaceful protests will continue, even as United Nations cautiously welcomed the governor of Kinshasa's decision to authorise the country's first mass rally since September, 2016.
In order for peace to prevail and tackle DRC's humanitarian crisis, a democratic and peaceful transition of power is a necessary prerequisite. The longer President Kabila continues to stay in power unconstitutionally, the greater is the risk for more violence and instability.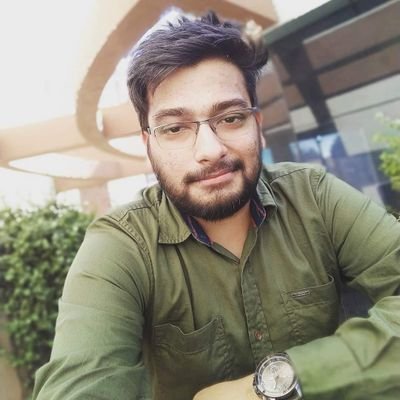 The author is a Doctoral candidate at Department of African Studies, University of Delhi.