Individuals of South Asian origin in the West are generally favorably inclined towards left of center political outfits, be it the Democrats in the US, Labor Party in the UK or the Liberal Party in Canada which is running a government with support from the New Democratic Party (NDP). Recent years have been witness to significant support for parties on the right of the ideological spectrum, by South Asian immigrants in all these countries. A large number of Indians were part of the advisory committee of Donald Trump's Presidential campaign in 2016, and are likely to be at the forefront during the campaign for the 2024 election as well. Though it would be pertinent to underscore the point, that the majority of migrants still prefer left of center alternatives.
While it has been argued, that with economic progress, immigrant communities tend to adopt more conservative approaches on social and economic issues and thus prefer political outfits which are on the right — and there is some truth in the same. It is also important to point out, that in certain instances, first or second generation immigrants are more in sync with the views of left of center political outfits on issues pertaining to the economy, environment and human rights. It is also important to bear in mind that apart from the above factors, political choices of immigrants are also influenced by other factors such as the political leanings of the area/region they reside in. 
Many individuals of Indian origin have risen within these parties, and also occupied important positions in right/conservative dispensations.  Prominent names in the Republican party in the US being; Nikki Haley (who hails from Amritsar, Punjab, India) was the first female Governor of South Carolina (2011-2017) and also US ambassador to United Nations during the Trump Administration for nearly two years, Bobby Jindal Former Governor of Louisiana (2008-2016). In the UK, Rishi Sunak, who served as Chief Secretary to the treasury (February 2019-2020) and Chancellor of the Exchequer (February 2020-July 2022) during the Boris Johnson administration, gave a tough fight to Liz Truss in the election for becoming leader of the Conservative Party and British Prime Minister. If one were to look at South Asians, from nations other than India, who have risen well in a right-wing dispensation, the case of Sajid Javid (of Pakistani origin) stands out. He held important positions including Home Secretary (2018-2019), Chancellor of the Exchequer (2019-2020) and Secretary of State for Health and Social care (2021-2022) during the Boris Johnson administration.
In Canada, the ruling Labour/NDP Coalition government has given strong representation to the Indian community, with three individuals of Indian origin — Harjit Singh Sajjan (a practicing Sikh), Bardish Chagger, and Anita Anand being part of the cabinet.  The NDP which is part of the ruling coalition is headed by Jagmeet Singh, also a practicing Sikh who has been vocal on issues pertaining to human rights, migrants, and economy. Jagmeet Singh is the first member of a minority community to head a political outfit in Canada. 
Recently however, Tim Uppal (another turbaned Sikh) was appointed as Deputy Leader of the Conservative party. Uppal has earlier served as minister of state for democratic reform and later as minister of state for multiculturalism in former prime minister Stephen Harper's government, represents Edmonton in the Commons. He has been vocal on a number of minority related issues. 
While immigrants draw criticism for joining right of center parties, there is also the argument that representation is essential, and an immigrant who is member of a vulnerable minority community may be able to raise issues on party platforms. The selection of Uppal as Deputy Leader is important in this context. It also shows the ever increasing influence of the Indian community in general, and Punjabis in particular, in Canada, and the fact that the Conservatives do not want the Liberals and NDP to have a free run when it comes to support from minority communities. 
Politicians of South Asian origin cannot be just viewed from their religious identity or the country of their origin, even though it is very tough for them to escape stereo typing when it comes to media coverage as well as the political sphere. They are also citizens of their respective countries and flag important policy issues related to economics, society and foreign policy. It is also important not to label politicians belonging to minority communities, merely because they join a particular party — they should instead be judged on their overall track record. As mentioned earlier, even if politicians belonging to minority communities may not be in a position to alter the views of their respective party on sensitive issues, they can express their opinions frankly on party platforms.
[Photo by HM Treasury and Rishi Sunak, via Wikimedia Commons]
The views and opinions expressed in this article are those of the author.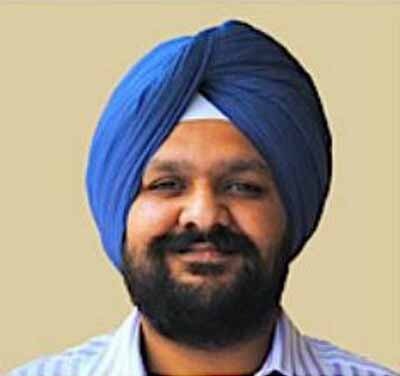 Tridivesh Singh Maini is a New Delhi based analyst interested in Punjab-Punjab linkages as well as Partition Studies. Maini co-authored 'Humanity Amidst Insanity: Hope During and After the Indo-Pak Partition' (New Delhi: UBSPD, 2008) with Tahir Malik and Ali Farooq Malik. He can be reached at [email protected].