US President Joe Biden and his Philippines counterpart Ferdinand R. Marcos Jr. — son of former dictator Ferdinand Marcos — commonly referred to as "Bongbong" Marcos, met on the side lines of the United Nations General Assembly (UNGA) in New York on Sept. 22, 2022. 
US-Philippines ties under Duterte
US ties with the South-East Asian nation had witnessed a downward slope after Marcos' predecessor Rodrigo Duterte (Philippines President from June 2016- June 2022) was accused of serious human rights violations in the fight against drugs. Significantly, in a telephonic conversation with Duterte, in May 2017, former US President Donald Trump praised the former's controversial measures in the anti-drug campaign. Said Trump: "I just wanted to congratulate you because I am hearing of the unbelievable job on the drug problem." As a result of the souring of ties with Washington, Philippines moved closer to China during Duterte's presidency.
In 2016, an international tribunal in the Hague rejected China's claims in the South China Sea, (the judges said that the portion of the sea claimed by both countries belonged to the Philippines alone). Duterte surprisingly downplayed this verdict, and also said that Manila could not afford to take an aggressive stance vis-à-vis Beijing on the South China sea issue. During a visit to China in 2016, the Former Philippines President announced what he dubbed as a 'separation' from the United States. 
A clear reiteration of the strengthening of the China-Philippines relationship under Duterte was the rise in Chinese Investment in Philippines estimated at $88.67 billion in 2019, while imports from China in the same year were estimated at over $20 billion ($24.5 billion). Tourist arrivals from China to Philippines nearly trebled between 2016 and 2019 (675,663 in 2016 to 1,743,309 in 2019). 
Bilateral trade between both countries was estimated at $61 billion in 2020. In 2019, after China's expansions of artificial islands within Philippines' exclusive zone and a Chinese trawler hitting and sinking a Fillipino boat, anti-China sentiment in Philippines grew. 
As a result of domestic pressure, while addressing the United Nations in 2020, Duterte emphatically stated that Philippines had rights over the portion of South China sea: "The award is now part of international law, beyond compromise and beyond the reach of passing governments to dilute, diminish, or abandon." 
Marcos is the first Filipino President to visit US after the visit of then Philippines President Benigno Acquino III to the US in 2015 – while Duterte did not visit the US during his term, he did meet with former US President Donald Trump, when the latter had visited Manila in connection with the Association for South East Asian nations (ASEAN) Summit in 2017. Here it would be pertinent to point out, that in spite of the steady deterioration in US-Philippines ties, Duterte and Trump shared a warm rapport.
Talks between Biden and Marcos junior
During their talks on the side lines of the UNGA, both Biden and Marcos Junior pitched for a stronger bilateral relationship between both countries. Said Marcos in his remarks before the talks with Biden: "We are your partners, we are your allies, we are your friends. And in like fashion, we have always considered the United States our partner, our ally and our friend." Biden on his part said that though in recent times the Washington-Manila relationship has been facing serious challenges it has 'very deep roots'.
While addressing US investors, in New York, Marcos underscored the potential of the Philippines and the fact that in spite of the COVID-19 pandemic the economy was reasonably well placed and was on track to achieve its aim of becoming an 'upper middle income country'. He also hailed the Indo-Pacific Economic Framework (IPEF). While the tone of Marcos Junior vis-à-vis the US has been fundamentally different from that of his predecessor – so far —  he cannot afford strained ties with China. Before taking over as President, Marcos while commenting on the importance of China for Philippines had said: "..our strongest partner has always been, in that regard, our close neighbor and our good friend, the People's Republic of China."
The economy of Philippines is facing serious economic challenges, and Marcos has set ambitious goals and to counter the rising public debt which has risen during the pandemic, Philippines needs to attract FDI. While investments from China are essential for infrastructure sector and manufacturing, US has been investing in Business Process Outsourcing (BPO) sector. Philippines cannot afford to be totally dependent upon China — in spite of all the commitments. Chinese Foreign Direct Investment (FDI) in Philippines during the tenure of Duterte was a little over $3 billion. Marcos has also re-negotiated certain projects with China, demanding lower interest rates. 
While China has failed to fulfil its commitments with regard to investments in the ASEAN nation, the US does not have a clear vision with regard to trade relations and investment in infrastructural development. Marcos is faced with the onerous responsibility of striking a balance between US and China.  It remains to be seen if he can do so amidst the deterioration of ties between Beijing and Washington.
[Photo by Presidential Communications Operations Office, the Philippines]
The views and opinions expressed in this article are those of the author.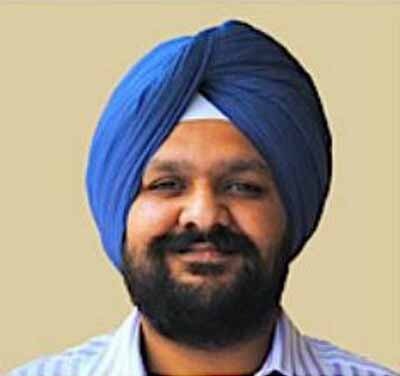 Tridivesh Singh Maini is a New Delhi based analyst interested in Punjab-Punjab linkages as well as Partition Studies. Maini co-authored 'Humanity Amidst Insanity: Hope During and After the Indo-Pak Partition' (New Delhi: UBSPD, 2008) with Tahir Malik and Ali Farooq Malik. He can be reached at [email protected].