Both Saudi Arabia and China have said that they will only provide financial support to Pakistan once it revives the international monetary fund (IMF) bail out programme. At this point, Pakistan is in urgent need for foreign assistance since its foreign exchange reserves were estimated at  $10.3 billion as of May 6, 2022. On Thursday, May 12, 2022 the Pakistani Rupee (PKR) also fell to an all time low of 191.77 against the US Dollar.
The International Monetary Fund (IMF) and Pakistan had reached an agreement via which the former would provide a loan of 6 billion under the Extended Fund Facility (EFF) to Pakistan. The 7th review of talks, pertaining to IMF's EFF program, had been suspended due to the political instability in Pakistan and talks will resume later this month. 
It would be pertinent to point out, that Saudi Arabia had last year deposited 3 billion USD in the State Bank of Pakistan along with 1.2 billion for oil facility (Riyadh has also provided assistance for purchase of fertilizers and humanitarian purposes). During Pakistan PM Shehbaz Sharif's recent visit to Saudi Arabia enhancing this 3 billion USD deposit in Pakistan's central bank was discussed. Riyadh is supposed to have agreed to doubling of the oil financing facility and extending the roll over period of the $3billion deposits. 
China like Saudi Arabia has refused to provide any assistance to Pakistan until the resumption of negotiations with IMF. Even otherwise it is important to bear in mind that China is facing domestic economic challenges of its own and may not be in a position to help Pakistan as it did earlier. Only recently, 25 power producing companies, who are operating under China Pakistan Economic Corridor (CPEC), have been demanding their outstanding dues and have threatened to close their operations unless payments to the tune of PKR 300 billion ( 1.59 billion USD) are not made to them.
Pakistan's talks with IMF
As mentioned earlier Islamabad will be resume negotiations with IMF on May 18, 2022 at Doha (Qatar) for restarting the IMF program. The key items on the agenda are removal of fuel subsidies and increasing the size of the loan to $ 8 billion. Pakistan's Finance Minister Miftah Ismail team met with IMF Deputy Managing Director Antoinette Sayeh on the sidelines of the IMF and World Bank annual meetings in Washington DC last month. The IMF had agreed to increase the loan size (from $ 6 billion to $ 8 billion) and to extend the loan package by a year, but in a statement issued after the meeting also pointed to the roll back of oil and power subsidies. Said the IMF in reference to the EFF program:
"prompt action is needed to reverse the unfunded subsidies which have slowed discussions for the seventh review."
 It is not just economic problems which the coalition government led by Shehbaz Sharif needs to contend with, Former Finance Minister and senior leader of the Pakistan Muslim League (Nawaz) PML-N Ishaq Dar, who also happens to be a close relative of former Pakistan PM Nawaz Sharif, has been critical of the terms and conditions of the 2019 agreement with the IMF, and said that it needs to be renegotiated. The former Finance Minister said that Pakistan should not take dictation from any one else, and also said that all the pressure should not fall on the public. Pakistan's current Finance Minister Miftah Ismail had agreed to IMF's conditions – including the reduction in fuel subsidies — during his meeting last month with officials.
The current situation highlights the point that even though in recent years developing countries as a result of their increasing economic dependence upon China have been vary of going to the IMF (another instance is Sri Lanka) as a result of grave economic challenges they have been left with no other option. In the case of Pakistan interestingly, Beijing has clearly linked further assistance to the IMF loan.
Pakistan which is facing numerous challenges now needs to not just deal with the current economic crisis, but also ensure that it does not give an impression of kowtowing to the IMF. Apart from this, while Pakistan PM Shehbaz Sharif had been repeatedly referring to Islamabad's close relationship with China, he has been compelled to look to other alternatives such as Saudi Arabia, UAE and IMF and to also work towards reducing tensions with the West – especially the US. The case of Sri Lanka clearly highlights the pitfalls of excessive dependence upon Beijing, the latter has not come to its rescue during the country's worst economic crisis, ever since Sri Lanka gained independence in 1948. This inspite of the fact, that unsustainable infrastructure projects backed by China is one of the key factors responsible for the mess which the South Asian Island nation find itself in currently. The perils of depends upon Beijing are evident if one were to look at the debts piled up not just by Sri Lanka and Pakistan in South Asia, but other developing countries as well. It remains to be seen if US along with other democracies and western financial institutions can provide alternatives to developing countries which are keen to reduce their dependence upon China.
[Photo by Amnagondal, CC BY-SA 4.0, via Wikimedia Commons]
The views and opinions expressed in this article are those of the author.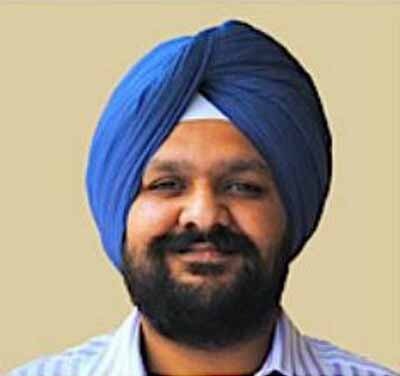 Tridivesh Singh Maini is a New Delhi based analyst interested in Punjab-Punjab linkages as well as Partition Studies. Maini co-authored 'Humanity Amidst Insanity: Hope During and After the Indo-Pak Partition' (New Delhi: UBSPD, 2008) with Tahir Malik and Ali Farooq Malik. He can be reached at [email protected]