The United Nations Sustainable Development Goal 4 pertains to education, requires inclusive, affordable, and equitable options for lifelong learning. While with reference to higher education, quality means to prepare students to think critically, innovatively, and tolerantly. In other words, these standards can be named 'fixed' or 'international standards.' Where Pakistan and particularly its area-wise largest province Balochistan stand in this regard is worth discussing. 
It is appreciable that as per the constitution of Pakistan, "The state shall provide free and compulsory education to all children of the age five to sixteen years in such manner as may be determined by the law." This means that educating children aged 5-16 is the state`s responsibility. According to the UN International Children`s Emergency Fund (UNICEF), nearly 22.8 million children aged 5-16 are out of school in the country, let alone the quality of education at this level. It is the second-highest number of out-of-school children in the world. Therefore, it can be argued that the state miserably fails to fulfill its responsibility in this regard. 
With regards to higher education, Dr. Nadia Tahir, who is an economist, writes well in one of her pieces in Dawn, "Institutional rankings of quality have become markers for social prestige and exclusivity. Doctorates are in demand not because students have some philosophical question to ponder, but for their obsession with prefixes like 'Dr.' or, our only innovation, 'Professor Dr.'" Moreover, most people get education to earn a respectable livelihood in Pakistan, not for innovating something, let that be a material innovation or any philosophy. 
More significantly, people here, get education to grab a government job. As far as these jobs are concerned, Dr. Nadia argues in the same piece that government jobs have never demanded efficiency or productivity but obedience and subordination. Therefore, it can be observed in Pakistan`s education system that teachers are more interested in policing students rather than appreciating their efforts, particularly at the school level. Hence, such an approach can make them good government servants, but not creative beings on Earth. 
In Balochistan, the quality of education is even worse. The literacy rate in the province is the lowest compared to other provinces of the country, standing at 44 percent. As per the UNICEF, around 60-70 percent of children in Balochistan are out of school. There are thousands of ghost schools and teachers who are nothing but a heavy burden on the treasury of this backward province. 
Moreover, politicians` involvement in the appointments of lecturers in colleges and particularly in universities is not a secret anymore. Also, universities of the province are producing thousands of graduates every year who know almost nothing about modern modes of earning and working. The quality of education is so poor in the province that hardly four to seven students out of thousands of applicants pass the exam of Central Superior Services (CSS) each year. 
Unfortunately, universities show off the number of students enrolled in their buildings rather than the innovations, if any, of those students. Passing out students who have only wasted their time inside the walls of the education institutes are adding another burden on the province and the state. Doing double or triple BA/MA without market-required skills is another trend in the province, which is very unfortunate.
For these reasons, it is highly recommended that the government of the province should ensure transparency in the Balochistan Education Support Program which is aimed at improving quality education and strengthening education management systems in the province which is to be implemented by the Department of Secondary Education in Balochistan. It is a program worth PKR 4.5 billion supported by the European Union and the UNICEF. Transparency and honesty in the program can change the fate of the province. Otherwise, corruption, incompetency, and lack of interest can damage the education system further in the province. In a nutshell, with current resources, only transparency, meritocracy, and will are needed to improve the education system in Balochistan.
[Photo by Mostafa Meraji / Pixabay]
The views and opinions expressed in this article are those of the author.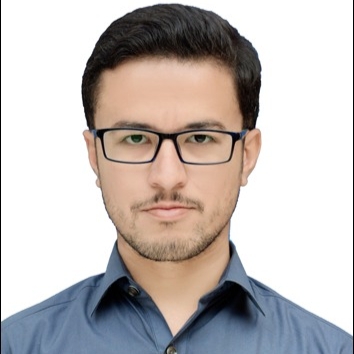 The author is a research fellow at Balochistan Think Tank Network, Quetta, Pakistan.