Bangladesh faces a paradox of ignorance and politics. The deadly combination of ignorance and politics is now widespread among a section of the experts and politicians alike. Another dicey combination of politics and knowledge where politics precedes knowledge is also equally visible in the country and outside. Both groups are misrepresenting Bangladesh to the people of this country and to the wider world. They do not believe in the true meanings of facts, they do not believe in progressive ideas and they do not believe in history.  The Sage Publications published a 311-page book in 2005, Bangladesh: The Next Afghanistan authored by Hiranmay Karlekar. In the backdrop of rising terrorism in Bangladesh following countrywide explosion of bombs and frequent terrorist attacks during 2004-2005, Karlekar quickly concluded that Bangladesh would turn into Afghanistan or Pakistan like fundamentalist and theocratic state. The Sage Publications found the idea publishable that proved miserably wrong.
However, the secular and non-communal forces in Bangladesh and the return of Awami League to power following the elections of 2008 sealed the fate of the terrorist and violent extremists in the country. It has made the prediction of Karlekar false and ahistorical for Bangladesh. Instead of becoming an Afghanistan, Bangladesh is now the development miracle and one of the fastest growing nations on earth. According to the Global Terrorism Index, Bangladesh is far ahead of Pakistan, Afghanistan, India, and Thailand in curbing terrorism. Even the United States, United Kingdom, Germany, Turkey, and Egypt are behind Bangladesh as per the GTI 2022. While this is a huge achievement of the government of Bangladesh led by Sheikh Hasina, the advocates of ignorance and politics have remained silent about this transformation.
In 2004, Bangladesh had per capita income of $475 and the Gross Domestic Product (GDP) of $65.66 billion. Currently, Bangladesh has per capita of $2,825 and GDP of $416.26 billion. This signifies an unprecedented transformation of Bangladesh economy which is widely viewed as a 'development miracle', 'role model of development' for the developing countries. The journey of attaining development for any developing country or post-colonial nation has been difficult and bumpy not just because of structural factors in the global economic order such as inequality, exploitation, and discrimination between the rich and poor nations, but also because of politics and ignorance in a group of people at domestic and international levels. Data from World Bank, International Monetary Fund, World Development Indicators, Goldman Sachs, United Nations Development Program, and Central Bank of Bangladesh squarely reveal that Bangladesh has achieved impressive and sustained economic growth, improved social development indicators and substantially increased its GDP and per capita income. This transformation has again taken place over the past decade (2010-2021). Ironically, it is also overlooked and kept aside to project Bangladesh in the world. They rather resort to false data and misleading explanations.
A worrying trend or psyche observed among some people that when reports or studies show a strong performance of Bangladesh economy, agriculture and social sector, they tend to be skeptical of the data or statistics. When there is a report or news about any achievement of Bangladesh under the leadership of Sheikh Hasina, they raise questions. They tend to undermine everything positive in the country – from poverty alleviation to high GDP growth. On the other hand, if any individual or international organization or survey institution portrays Bangladesh as a low performing, poverty stricken and hungry state, then these experts or pundits would not question or would not search for interests in these facts and information. Make no mistake; the aim of this article is not to attack constructive criticism, rather the misrepresentation that dwells far away from it.
Bangladesh being one of the most densely populated nations and carrying the legacies of large-scale natural disasters has reversed its development curve over the past decade. It has already achieved the recognition from the World Bank as a lower middle-income country in 2015, and the country is in the process of graduation from a least developed country (LDC) to a developing country by 2026. The country has been ranked fifth in dealing with the most devastating global pandemic, the COVID-19 in a century. This is an unparallel success of a highly populated, resource constraint and emerging economy like Bangladesh. Over the past decade, Bangladesh has expanded its list of achievements to an astonishing number, extending it to women empowerment, climate change, refugee hosting, food production, international peacekeeping and literacy.
Two more areas are highly significant. The country has constructed the largest bridge in the country with fund from its national exchequer, the Padma Bridge which has far-reaching impact on development of Southwestern region as well as the entire nation. Bangladesh has implemented this megaproject of $3.6 billion and the Bridge is now serving the people. It has fulfilled the dreams of millions of people in the country. Another major transformation came in the digitalization sector in view of its historical legacies of inadequate infrastructure, high illiteracy and poverty. With the slogan of 'Digital Bangladesh' the government has widened the accessibility of digital communication to the grassroots people throughout the nation. People of Bangladesh have fooled the experts and observers through their determination and life skills. Bangladesh has introduced one of the largest mobile banking networks for mobile financial service (MFS) in the world and it is becoming popular very rapidly. E-governance has become a major instrument of delivering public services and communication.
Why is Bangladesh doing better now? This fundamental question needs to be answered. Since 2009 Bangladesh has been governed under the leadership of Prime Minister Sheikh Hasina who injected a dream among the people to transform Bangladesh into a rich and developed, peaceful and dignified nation in the world. Sheikh Hasina has learned from the history of the developed world that every nation suffered from wars, political turbulence, social unrest, poverty and extremism in their history, but they had been able to move forward leaving behind those curses and enemies. The United States, Canada, European countries and developed Asia have demonstrated the same trends in their historical trajectories of development and nation-building. Bangladesh cannot sit idle only to observe the growth of other nations. Prime Minister Sheikh Hasina expressed her determination and prepared a road map for Bangladesh based on short-term, medium-term and long-term goals. The achievement of mid-term goal of becoming a middle-income country by 2021, upper middle-income by 2031 and a developed nation by 2041 under the perspective plan of the government is the main target. The Delta Plan 2100 and the Forces Goals have added new milestones in translating the vision into reality.
The inauguration of the Padma Bridge, constructed by the fund entirely from domestic sources, is a new testament of development and leadership in Bangladesh. The Prime Minister of Bangladesh, Sheikh Hasina has fulfilled the dreams of millions of Bengalis who will immensely benefit from the Bridge. Bangladesh has already witnessed the game-changing impact of the Padma Bridge. Members of international community applauded Bangladesh and Sheikh Hasina for undertaking such a huge megaproject and finally implement it. It would also benefit the entire South Asia and the Bay of Bengal region to boost connectivity for mutual interests. Ironically, some people even question the building of the Padma Bridge based on their false beliefs and misleading information. This is a unique mindset that Bangladesh has been facing and will face while advancing steadily towards achieving new milestone one after another. The struggle for unboxing the paradox of ignorance and politics is part of leading Bangladesh to achieve the vision 2041.
[Foreign and Commonwealth Office, via Wikimedia Commons]
*Shoumik Malhotra is a Research Associate at the Center of Border Studies, O.P Jindal Global University. He has completed his BA in Political Science and MA in South Asian Studies. He has also completed his 2nd MA in Sociology from Bielefeld University.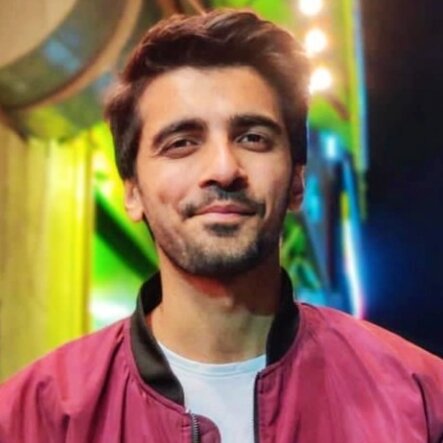 Shoumik Malhotra is a Research Associate at the Center for Border Studies, O.P Jindal Global University. He has completed his BA in Political Science and MA in South Asian Studies. He has also completed his 2nd MA in Sociology from Bielefeld University.