While the Wuhan Meet was about 'stability', the Mamallapuram Meet was to enhance stability in action 'promoting understanding'. Trade was prominently discussed between Prime Minister Narendra Modi and President Xi Jinping. One of the key points of discussion is China nudging India to finalize a deal and join the 'Regional Comprehensive Economic Partnership'. Post Mamallapuram meet India and China agreed to set up a high-level economic and trade dialogue mechanism to go into trade, investment and services. 
The RCEP is a proposed pact between 10 ASEAN economies and six others (New Zealand, Australia, China, India, Japan, and South Korea) with which the grouping currently has FTAs. The RCEP strives to achieve a modern, comprehensive, high- quality, and mutually beneficial economic partnership agreement among the ASEAN Member States and ASEAN's FTA partners.
RCEP led by China is dubbed as China's answer to the US-initiated Trans-Pacific Partnership (TPP). With a difference, RCEP will aim to lower trade barriers (both Tariff and Non – Tariff Barriers), liberalize investment norms and securing market access for goods and services for businesses in the region. It ensures recognition to 'ASEAN Centrality' in the emerging regional economic architecture and the interests of ASEAN's FTA partners in enhancing economic integration and strengthening economic cooperation among the participating countries. RCEP can help India's existing free trade agreements (FTA's) with the ASEAN Bloc in resolving the challenges. A 'Noodle Bowl Situation' is one where there is multiplication of free trade agreements and multilateral trade negotiations. It is taken as an alternate for globalization. 
RCEP – Potentials:
RCEP has the potential to deliver significant opportunities for businesses in the South Asia and South East Asia region making it the world's largest trading bloc.  The 16 RCEP participating countries account for almost half of the world's population, around 27 percent of the global trade, a total GDP (PPP basis) of about USD 50 trillion (40% of the global GDP), house close to 3.5 billion people (50 percent of world's population) and over 25 percent of world exports. 
RCEP facilitates engagements of SMEs' in global and regional supply chains. SMEs make up more than 90 percent of business establishments across all RCEP participating countries. Though talks on seven of the sixteen chapters of the agreement are complete, the key areas of goods, services and investment are still being negotiated. 
China & Trade Liberalization:
In this China-led RCEP, China has shown a high level of interest for tariff liberalization. It has its own priorities and stands to gain. Elimination of duties on most goods across sectors could get China to flood other markets with its low prices goods. India has been a victim of this surge in low priced goods mainly from China. Barring other countries, China is the only country in the RCEP Bloc with which India has not signed an FTA. Therefore, this 'Economic Subliminal Symbolism' is an indirect FTA with China. India has faced ballooning trade deficit with China since 2003 – 2004. China could leverage RCEP to gain more market access into India while India grapples with USD 53 billion trade deficit and unwilling to import more. 
Conversely, China wants to eliminate duties on 92 percent of products that are traded; India negotiates this to be capped at 80 percent with a clause of a longer phase-out period for goods from China, which is 20 years for China as against 15 years for other RCEP nations. India has the highest 'Most Favored Nation' tariff level at 13.5 percent. This high level of tariff reduction without proper negotiations on terms will hurt India's standing among the RCEP group of nations. One alarming consequence is several RCEP members pushing to go beyond Trade-related Intellectual Property Rights (TRIPS) agreement. This would adversely affect generic medicines manufactured in India and India's pharmaceutical industry. Agreeing to extend patent terms and data exclusivity will weaken India's generic medicine sector and jeopardize several health safeguards in India's Patents Act.
RCEP – Can it benefit India?
RCEP owing to its huge size, it is expected to provide market access for India's goods and services exports and encourage greater investments and technology into India. RCEP recognizes the importance of being 'inclusive', especially to enable SMEs leverage on the agreement and cope with challenges arising from globalization and trade liberalization. Hence, RCEP would facilitate India's Micro, Small and Medium Enterprises to effectively integrate into the regional value and supply chains. The MSMEs sector contributes significantly to the Indian Economy in terms of Gross Domestic Product (GDP), Exports and Employment generation. The Share of MSME Gross Value Added (GVA) in total GVA during 2016-17 was 31.8 percent; MSME related Products in total Export from India during 2018-19 is 48.10 percent. RCEP has the potential to harmonize the trade-related rules, investment and competition regimes of India with those of other countries in the RCEP grouping. There would be a boost to inward and outward foreign direct investment, particularly export-oriented FDI. Last few years saw Chinese firms relocating labor-intensive manufacturing to countries like Vietnam, Thailand, Cambodia and Indonesia, India can emerge as an attractive investment destination by joining the RCEP.  
The strategic dividend India stands to reap is by India's increasing hold in the Indo-Pacific region. It provides India with an arena for rebalancing its Asia strategy and providing for linkages between the Indian Ocean and the Pacific Ocean. RCEP is a perfect economic recipe to align with foreign policy, aligning it with India's Act East Policy will reap both economic and strategic benefits for India. 
Signing the RCEP treaty will kindle growth of supply chains in India and enable India to enter the global supply chain as it will be supported by frictionless movement between 16 members. The RCEP will offer India with an opportunity to do more labor intensive manufacturing as multinationals would be attracted to set up a manufacturing base in India and RCEP membership will enable them to access the large RCEP market. India stands to gain by getting access to new markets by its competitive advantage it possesses in areas such as ICT, IT-enabled services, healthcare, education enabled services etc. to name a few.
The spin-offs by India signing the RCEP can be evolving of regional supply chains involving BIMSTEC countries and ASEAN members in products that the region specializes in like bamboo and wood products, leather goods, garments, silk, handicrafts and jewelry. Here, India can have the cake and eat it too. By aligning RCEP with India's initiative of 'Make in India' will help it make a global success. India can contribute and participate to be a part of the Asian value and supply chain in which India can be originator or destination for trade.
India's sticky wicket with RCEP
India's trade deficits have widened with nations after signing free-trade-agreements (FTAs) with them. The same is true for India's FTAs with the ASEAN, Japan, Korea, and Singapore, most of which are RCEP nations. India's merchandise trade deficit with the RCEP grouping hit USD 105 billion in FY 2019 (60 percent of its total deficit). The Compounded Annual Growth Rate (CAGR) of imports was 9.06 percent while for exports; it was 2.90 percent during the period of 2014-2018, reflecting higher growth of imports than exports. 
India registered a trade deficit in 2018-19 with as many as 11 RCEP member countries. China is India's largest trading partner while India is China's 11th largest trading partner. 
India faces threat to its domestic market particularly from China, which is demanding zero tariffs over 90 percent tariff lines which is a major concern for India as low-cost Chinese manufacturing goods will flood its domestic market by dumping cheaper goods. At present a large number of Indian industry including iron and steel, dairy, marine products, electronic products, chemicals and pharmaceuticals and textiles have raised concerns over the proposed tariff elimination under RCEP regime which would render them uncompetitive and push them out of business. Also, there are competing and conflicting sensitive interests in areas like agriculture, horticulture and dairy with other non-FTA partners like Australia and New Zealand.  
'Rules of Origin Clause' help in determining the national source of a product. They are required that duties and restrictions in several cases depend upon the source of imports. The upsurge in goods imports into India is prominent by instances of non-adherence to the Rules of Origin provisions and lack of full cooperation in investigating and addressing such breaches. This is in breach of compliance with rules prescribed. India has made tagging the "Country of Origin" on all products; this is a sticky point in negotiating for finalizing the deal on RCEP.
Product groups such as electrical machinery and equipment and parts thereof, and machinery, mechanical appliances, nuclear reactors are major contributors to India's trade deficit in engineering goods with China. Economic competition from China is evident from the sheer size and scale of the Chinese manufacturing industry which is backed with state's extensive financial and non-financial support provide a clear edge to Chinese manufacturing producers. India despite having low relative labor cost, its labor productivity in manufacturing is still one of the lowest in the world and coupled with its spatially fragmented labor laws escalate costs of transaction reflecting in its final price of products making it uncompetitive. In such a scenario, Indian industrial establishments can hardly compete to a level playing ground in a free-trade South East and South Asian Region. 
The IPR policy environment does not favor India and the "stringent IP provisions" have been stumbling blocks for India arguing for these to be better negotiated or taken out of the agreement which is objected to by other RCEP members. A strict IPR regime would lead to India's domestic pharmaceutical companies not being able to launch or export affordable life-saving drugs across the world. The agriculture sector could see farmers losing the right to save or sell seeds or the harvested products produce from plant varieties that have been granted intellectual property. India had negotiated to reject 'High-Level' protections at RCEP under the International Union for the Protection of New Varieties of Plants (UPOV), a provision going beyond World Trade Organization, or 'WTO – Plus'.
Can a middle way be found?
Given its potential costs and benefits in RCEP, it is important for India to strike a balance between domestic and external interests to minimize the adverse effects of RCEP on its domestic engineering industry. It is important to grasp the possible opportunities that RCEP will extend to the Indian engineering industry as some of RCEP countries, particularly China, which is moving up the value chain and vacating space for other low-cost economies. India can take a cue from China and fill this vacuum to harness the benefits. 
India can utilize its pool of skilled labor, India has been insisting on capitalizing on its pool of 'skilled' labor force to gain from improved access to employment opportunities in these economies. This can come by increasing the ease of movement of professionals through the liberalization of what is called 'Mode 4 Approach' in services trade. Mode 4 in services trade is the movement of natural persons is one of the four ways through which services can be supplied internationally, it covers natural persons who are either service suppliers (such as independent professionals) or who work for a service supplier and who are present in another WTO member to supply a service. India must protect its tariff structure; it should continue to maintain its position of proposed dual tariff structure in the RCEP as it will help India to protect its tariff structures which are prone to cheap Chinese imports. It must emphasize on a special and differential treatment based on stages of economic development. 
India could formulate a "non-tariff system" with China to facilitate exports. It can be by way of a framework to negotiate sanitary and phytosanitary regulations, technical regulations, conformity assessment systems, sectoral regulations and their compliance frameworks. A specific annexure for non-tariff barriers with China can be negotiated to protect our export interest to avoid the scope of 'Disguised Trade Barriers'. 
Tightening and Restricting Rules of Origin clause in RCEP by India can curb the free flow of Chinese goods into the domestic market. India should restrict RoO to high value-addition to prevent the imports of cheap Chinese goods, which may come to India through our existing FTA partners. Firm Rules of Origin clause in RCEP will provide a safety wall to domestic producers against cheap Chinese goods.  Within the FTA, provision can be devised for safeguard measures like anti-dumping, safeguards duty etc. which should be invoked if a volume or price trigger for the concerned products is reached. If the domestic industry in India has to thrive, it needs protection as also the enabling conditions created by factor and product market reforms this can be done by labor and market reforms.
The Mamallapuram Meet between Prime Minister Narendra Modi and President Xi Jinping saw reaching an understanding in handling differences and sensitive issues. The two sides can prudently deal with issues of trade concerning each other's core interests not let trade differences turn into trade disputes. An understanding by China and India in finalizing RCEP deal has the potential to enhance strategic mutual trust and view each other's development devoid of suspicions and doubts. Addressing India's trade concerns can be a step in the right direction to propel relations between India and China to the next level and bring prosperity for the South Asian Region.
Image credit: Presidential Communications Operations Office [Public domain], via Wikimedia Commons
The views and opinions expressed in this article are those of the author and do not necessarily reflect the official policy or position of The Geopolitics.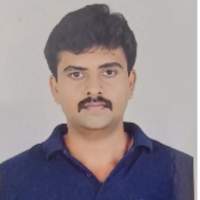 The author is a Ph.D. scholar and a Senior Research Officer at the Chennai Centre for China Studies, a think tank researching on China offering peninsular perspective. His areas of interests include Russia–China Relations, China's Foreign Policy, Security and Strategic Studies.