While much water has flown across the Indus since the wake of the Pakistan based terror outfit Jaish-e-Mohammed (JeM) sponsored and executed terror attack at Kashmir's Pulwama on the Indian side of the Line of Control (LOC) on Feb. 14, 2019; it has become imperative to map the reaction of India's South Asian neighborhood as the two acrimonious regional actors, India and Pakistan continue to strive for support from the international community to win the propaganda battle. Besides Pakistan, India's neighborhood consists of six states: Afghanistan, Bangladesh, Bhutan, Nepal, the Maldives and Sri Lanka. While great powers like the United States, Russia, China and Saudi Arabia engaging actively with the political establishments of India and Pakistan respectively to de-escalate the crisis situation from evolving into a spiral of violence, but no one has paid much attention to the outlook of the neighborhood. Responses and reactions of India's neighbors merit close scrutiny because for India neighborhood comes first.
Officials of Afghanistan were quick to condemn the Pulwama attacks. "The heinous act of terror in Kashmir has all the hallmarks of a common source & sponsor of terrorism in our region. It is a copy paste of what Pakistan backed terror groups do in Afghanistan…" Amrullah Saleh, the acting Minister of Interior of Afghanistan tweeted in the immediate aftermath of the odious incident. Prime Minister Sheikh Hasina of Bangladesh too condemned the terrorist attack and reiterated her country's steadfast 'zero tolerance policy' against any kind of terrorist overtures. In addition, on Feb. 16, 2019, Bangladesh Information Minister Hasan Mahmud expressed solidarity with India and promised to stand by the state in her fight against terror. Bhutanese Prime Minister Lotay Tshering tweeted condemning the dastardly attack and to express condolences to the family of the 44 CRPF jawans who died as a consequence of the terror strike. Maldivian Prime Minister Ibrahim Solih too tweeted to express solidarity and promised to fight alongside India and the international community against the malady of terrorism across the globe. While in parts of Nepal, people hit the streets to protest against the incident and took out candlelight marches, the Foreign Ministry issued a statement condemning the terror attacks which 'has resulted in the loss of many precious lives' after the Prime Minister of Nepal K.P. Oli dialed PM Modi to extend his condolences. Sri Lankan President Maithripala Sirisena and Prime Minister Ranil Wickremesinghe in two separate tweets denounced the ghastly episode and extended condolences.
While the neighborhood was unequivocal in reprimanding the terror attack, it must be noted that barring Afghanistan, which has been at the receiving end of Pakistan sponsored terrorism since long, no other states in their reactions made any overt reference to Pakistan which has been held responsible by the Government of India for sheltering JeM. Except for Afghanistan, the absences of any vociferous criticism against Pakistan well reflect the mood of South Asian states. It demonstrates how India's neighborhood is not on the same page with her so far as Pak-sponsored terrorism is concerned. This hinges on the pushback of PM Modi's 'Neighborhood First' policy. It reflects South Bloc's inability to convince India's neighbors about terror threats emanating from across the border and the need to hold Pakistan collectively responsible for the same.  
Such regional reality must be connected with the larger geopolitics of South Asia for its apposite comprehension. China due to its mammoth military and economic strength has been able to reach out to India's neighborhood which it considers to be an area of its influence. China's support to its 'all-weather ally' Pakistan and its bonhomie with India's neighbors goes a long way in explaining their well-rehearsed stoic silence on the issue of Pak-sponsored terror. India's big brother attitude and growing alienation with the Maldives, Sri Lanka, Nepal and to some extent with Bhutan (post-Doklam) has indirectly served to strengthen China's diplomatic tentacles in South Asia.
China's strategy of String of Pearls to encircle India via its neighborhood seems to have paid off. Also, mention must be made of the ambitious Belt and Road Initiative (BRI) by China. Barring India, all other South Asian states are on board with China and are active participants in the initiative. Their measured responses to the Pulwama attack was more in sync with the Chinese response which is a sad reality for India at a time when it wants to take up the matter of Pakistan sponsored terrorism strongly at the international level to corner the latter. Thus while it is vital for India to gain the confidence of its primary source of influence at this crucial hour, the reality seems dingy. This further hints at the lack of unity and trust among the regional actors in South Asia and explains why both India and Pakistan sought the help of states outside the region as part of their back-channel negotiations to cool off tensions instead of depending on a regional player. Thus the regional security dynamics continue to look grim and the Pulwama episode has further laid bare the cracks.
Again as the two acrimonious neighbors got embroiled in fresh exchange of fire across the border following the Pulwama attack, the optics shifted to regional peace and stability. All of their neighbors called for 'restraint' and pressed for dialogue as the sole way to ring in peace. The Maldives Foreign Ministry not only expressed 'deep concern' about the escalation of tension between India and Pakistan but also reiterated its earlier commitment to fight terror. Nepal's Ministry of Foreign Affairs in a statement called on both sides to 'exercise utmost restraint and not engage in actions that would threaten peace and security in the region.' Sri Lanka, however, was the only country who directly in the statement of its Foreign Ministry urged India and Pakistan to act responsibly in the region: 'Sri Lanka requests India and Pakistan to act in a manner that ensures security, peace and stability of the entire region.'
Foreign ministries of Afghanistan, Bangladesh and Bhutan did not although come out with any official press release. This denotes their lack of will to get embroiled in the bilateral tension between Pakistan and India and underlines the posture of non-alignment which the small states have assumed vis-à-vis their big neighbors in the region. Thus, India's heartland is seemingly slipping out of her grip and it is time the government interlocutors invest in some confidence-building measures to win back these small actors. China's grip will otherwise tighten even more and seclusion in the neighborhood is never an option.
Finally, India is set to pose herself as a major player in South Asia and beyond but till the time its own backyard is in disarray such posture is a misnomer. Threat projection outside depends on favorable security dynamics inside. Pulwama terror attack and the military exchanges that closely followed elicited lukewarm response from India's neighbors, who are supposedly regarded as India's core sphere of influence. If India's diplomatic crusade against belligerent Pakistan's Machiavellian designs is to gain serious impetus, India's acceptability and sincere support from South Asian nations would be indispensable. If India fails to extract more articulate and vocal denunciation of Pakistan-sponsored terrorism from her own South Asian neighbors, India's international standing against terror would continue to remain diluted and largely tokenistic. It is imperative for India to embark on effective diplomacy of persuasion in order to have the other South Asian nations in confidence being in tune with the renowned adage that although we can choose our friends, we cannot choose our neighbors.
Image Credit: G20 Argentina via Flicker and it is available under a Creative Commons license.
The views and opinions expressed in this article are those of the author and do not necessarily reflect the official policy or position of The Geopolitics.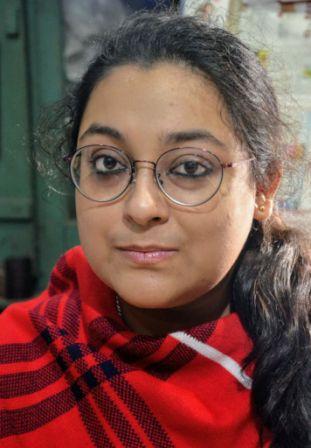 The author has completed her post-graduation in Political Science with specialization in International Relations from Jadavpur University. Her research interests include South Asian Politics, specifically Indian Foreign Policy and popular movements across the globe.