Myanmar's State Counselor, Aung San Suu Kyi (the de facto leader of the ruling National League For Democracy government), while delivering a Keynote speech at the ASEAN Business and Investment Summit (held along side the ASEAN Summit) in November 2018, pitched for greater investments from ASEAN countries. During her her address titled, "Business and Investment in Myanmar and ASEAN", she made a significant point, 45% (35.5 Billion USD) of Myanmar's total FDI, as of September 2018, was from ASEAN countries. 
If one were to look at recent figures of ASEAN FDI into Myanmar through a country-wise breakdown for the first half of 2019, Singapore is at number one position with investments of USD 1.3 billion, followed by China with USD 33 Million. According to estimates, Singapore has in fact emerged as the number one source of FDI (with USD 20.6 Billion) and has surpassed China (with 20.3 Billion) – albeit very narrowly. Singapore's investment in Myanmar has been increasing in recent years, growing particularly during the current NLD government (it would be pertinent to point out that a number of Japanese and Western Companies also see Singapore as a base for their regional operations).
Other ASEAN Countries Investing in Myanmar
Apart from Singapore, other ASEAN countries also have started investing significantly in Myanmar. As of May 2019, Thailand has climbed to be the 3rd largest investor in Myanmar with total investment estimated at USD11 billion.
Another ASEAN country, Malaysia, has of late evinced interest in investing in Myanmar. It would be pertinent to point out that the Malaysian PM, Mahathir bin Mohamad, not known for mincing words, had been extremely critical of Aung San Suu Kyi's approach towards the Rohingya crisis, on more than one occasion. The Malaysian PM was scathing, in his criticism of Suu Kyi, during the 33rd ASEAN Summit in November 2018, as well as June 2019. Commenting on the sidelines of the 33rd ASEAN Summit, the Malaysian PM while commenting on the issue stated: "It would seem that Aung San Suu Kyi is trying to defend what is indefensible".
In June 2019, at the 34th ASEAN Summit, Mahathir again pitched for safeguarding the rights of Rohingya Muslims, and said that they should be allowed to return to Rakhine Province safely. He urged international monitoring bodies to ensure the safety and security of Rohingyas. In July 2019, during his visit to Turkey, in an interview to a Turkish media agency – Anadolu Agency — Mahathir suggested that either Rohingyas should be given citizenship, or be allowed to set up their own state. Myanmar's foreign ministry expressed its displeasure with Mahathir's comments.
Malaysian Foreign Minister's visit to Myanmar
In April 2019, Malaysian Foreign Minister, Datuk Saifuddin Abdullah had visited Myanmar, and met with Suu Kyi and other senior officials. Apart from the discussion regarding finding a solution to the Rohingya crisis, steps which could help in boosting Myanmar-Malaysia economic relations were discussed.
Bilateral trade between Myanmar and Malaysia, in 2018, was estimated at Ringgit 4.4 billion (approximately USD 1.05 billion). As of 2018-2019 period, the total Malaysian investment in Myanmar stood at a little less than USD 2 billion, making it the 10th largest source of FDI for Myanmar. Some of Malaysian companies which are already present in Myanmar, include Axiata, Berjaya, ENRA, Maybank, Muhibbah Engineering, Nissan Tan Chong, Petronas. 
Only recently, an event, Malaysia-Myanmar Connect (MMC), was organized jointly by the Malaysian Embassy and the Malaysian Myanmar Business Chamber (MMBC),  on August 30, 2019, to promote Malaysian investment in Myanmar. A number of Malaysian investors have evinced immense interest in various sectors including agriculture. Malaysian companies have already made investments in a number of sectors including oil and gas, real estate, manufacturing, hotel and tourism and agriculture. 
During the MMC event, was announced that Berjaya Land Berhad, a subsidiary of Berjaya Corporation Berhad, had won a tender for a 74-acre public housing mixed development project in Yangon. Apart from accommodation (both affordable and high-end condominiums), the development will include shop houses, retail spaces and a community hall and schools.
Key takeaways
It is significant that economic linkages between a number of Asian countries and Myanmar are increasing. This is important because a number of Western countries have begun to lose interest in Myanmar due to their disapproval of the NLD government's handling of the Rohingya Crisis as well as curbs on press freedom –apart from the failure, to introduce economic reforms at the desired pace. European Union has threatened Myanmar with serious trade sanctions, which will deprive the latter of tariff-free access to EU.
It would be pertinent to point out here that Myanmar Government did sense that it was losing out to countries like Vietnam and therefore has introduced significant reforms in the banking and insurance sectors. It has also set up a Ministry for Investment and Foreign Economic Relations. According to the World Bank, these reforms may help Myanmar in attaining higher growth rates. 
Importance of Malaysian Investment in Myanmar
If one were to look at economic linkages between Malaysia and Myanmar, Malaysian investment in Myanmar is important because it will help in improving bilateral ties between both countries, and will give Malaysia a chance to put forward its concerns on the Rohingya Issue.
If one were to look at the regional context, Malaysia has also been at the forefront of pushing for closer ties within the ASEAN grouping. Mahathir Mohamad has argued on several occasions that closer ASEAN economic coordination was essential given the changing global geopolitical situation and China-US trade wars. Malaysian investment in Myanmar is also important because Mahathir, while keeping economic relations intact with Beijing, has spoken about the need for countries not to be excessively dependent upon China. By investing in Myanmar, Malaysia is playing a role in reducing Myanmar's dependence upon Beijing.
By investing in Myanmar, while being vocal on the Rohingya issue, Malaysia is sending out a clear message that it wants to be a key player in ASEAN's economic growth while not compromising on its convictions on crucial issues. In the past, ASEAN has focused on economic issues, while turning a blind eye to crucial human rights issues, but Malaysia and Indonesia have been vocal in criticizing Myanmar's handling of the Rohingya crisis.
Myanmar does have immense economic potential, and its geographical location is a major asset that Aung San Suu Kyi has sought to leverage and one of the major reasons for investors being attracted to the Southeast Asian countries. But it will have to address the concerns not just of investors (who have other options including Vietnam), but also of overseas governments, civil society, with regard to the Rohingya issue. Domestically too, she needs to be more tolerant of criticism and there should be no compromise with freedom of expression.
There is no way for Myanmar to ignore concerns with regard to human rights violations, and evade genuine economic reforms, if it wants to be a top FDI destination and an important driver of economic growth within Asia.
Image credit: AFP
The views and opinions expressed in this article are those of the author and do not necessarily reflect the official policy or position of The Geopolitics.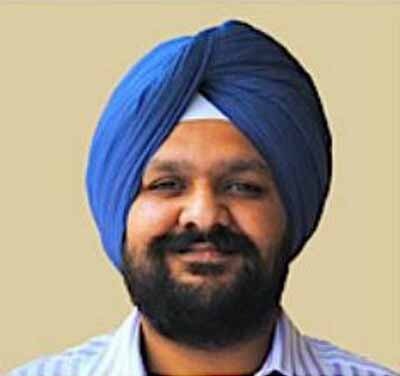 Tridivesh Singh Maini is a New Delhi based analyst interested in Punjab-Punjab linkages as well as Partition Studies. Maini co-authored 'Humanity Amidst Insanity: Hope During and After the Indo-Pak Partition' (New Delhi: UBSPD, 2008) with Tahir Malik and Ali Farooq Malik. He can be reached at [email protected]