August 28, French environment minister Nicolas Hulot, an environmentalist and former TV personality, announced his resignation during a breakfast show on France Inter radio, saying Emmanuel Macron, the French President, was not doing enough on climate and other environmental goals. This was a major blow to Macron as a leading campaigner internationally against climate change that has seen him adopt the catchphrase "Make our planet great again".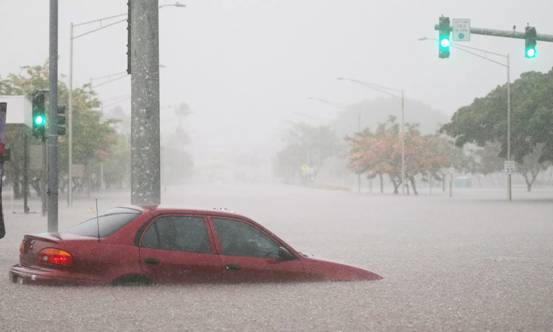 The resignation of Hulot further exacerbates the world climate situations after the US pulled out from the Paris Agreement in June last year. During the speech from the Rose Garden, Mr. Trump said the landmark 2015 pact imposed wildly unfair environmental standards on American businesses and workers. He vowed to stand with the people of the United States against what he called a "draconian" international deal. As if on cue, 3 category 4 hurricanes attacked Texas, Florida and Puerto Rico (Maria, Harvey, and Irma), and caused disastrous damages to the American territories, protesting the lack of respect of the environment by the US leader. Severe weather also caused wildfires that burned across California in October 2017, the costliest wildfires on record only to be beaten in July 2018, a year later. 2 weeks ago, Hurricane Lane brought over 51 inches of torrential rain to the Big Island of Hawaii, causing severe flooding and strong winds. Families were forced to evacuate to dodge mudslides and other collateral damage.
Of course, it would not be fair to point fingers on Trump alone. Destruction of our environment is a global issue. An earthquake measuring at magnitude-6.1 hit Osaka in June this year, killing 4 and injuring 400. Although there was no evidence of the earthquake linking to climate change, experts fear larger earthquakes would follow. Earthquakes also devastated Papua New Guinea and Hualien, Republic of China in February. In July, severe hot weather never experienced before reaching a high of 41 degree Celsius in Japan, Korea and North East China followed by torrential rain that brought flooding to many parts of Japan, Korea and China. Powerful typhoon Jebi again has struck Japan this week. It has brought even more rain to the archipelago.
Over at the southern hemisphere, Australia is not spared either. A majority of Queensland has been in drought for up to seven years. While most Australian farmers prepare for drought, the latest dry in the eastern states is lingering on and most have eaten through their reserves; of fodder, cash and patience.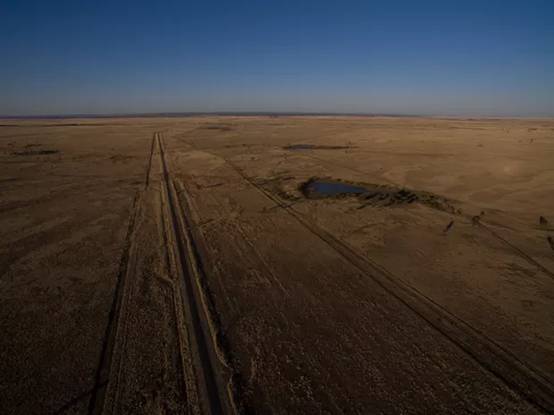 Stories like these are happening around the world, and it would take someone like Trump to deny that climate change has anything to do with it and walk away from the Paris Agreement. As Macron loses a respectable environment advocate in his cabinet, who can we trust to pick up the slack in our fight to reverse the path toward destruction of the planet? China wants to be part of the solution. Owing to years of unchecked growth, China's air pollution became both a national and international issues. When Gary Locke served as the US ambassador to China, he installed a pollution gauge in the embassy and provided daily pollution figure to the displeasure of the Chinese government.
During APEC China 2014, rare blue sky in Beijing was dubbed the APEC Blue. President Xi Jinping and the Politburo leaders personally saw to it that the pollution was kept in check during the 3-day summit. A former celebrity TV presenter has released a self-funded documentary about smog, inspired by her sick daughter. Chai Jing's one-year project, Under the Dome, marks a comeback for the former presenter and journalist with China Central Television following the birth of her child. It adds a sentimental touch to a matter of public interest with Chai not only an independent observer but also a concerned mother. Xi took this opportunity to declare a "war on pollution". He created a new Central Environmental Inspection Team or "green team" under the Ministry for Environmental Protection (MEP) in late 2015 to send a signal to China's provinces that they had better get on board with Beijing's master plan for the environment. Provinces were given a deadline to devise "rectification plans", plans that would ultimately achieve Beijing's master plan. The former Ministry for Environmental Protection has been transformed into the Ministry of Ecology and Environment (MEE), a new entity with broader, clearer responsibilities. On 1 April 2016, the United States and China, which together represent almost 40% of global emissions, issued a joint statement confirming that both countries would sign the Paris Climate Agreement. 175 Parties (174 states and the European Union) signed the agreement on the first date it was open for signature. As part of the pledge, China is now using less coal, more natural gas and green energy like solar energy, hydropower and wind power.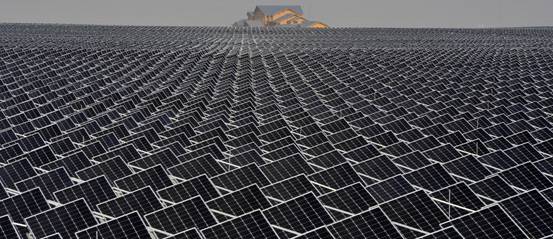 Highly polluting factories are shuttered. A ban on the production and sale of fossil fuel cars in a major boost to the production of electric vehicles is also under consideration. It has started collecting an environment tax to help fund its environmental policies. Beginning this year, China has stopped taking in foreign garbage. China proudly declared it has reached its 2020 carbon emission target three years ahead of schedule. Despite all these measures, industrial pollution remains severe.
China is being thrust to the forefront of the Paris Agreement as Trump withdraws from the Agreement, and Macron loses his right-hand man. It has, together with European Union, reaffirmed its commitment to the Paris Agreement in a joint statement after the 20th EU-China Summit held in Beijing. And with Trump determined to tear down the global trades and resort to protectionism, China has been forced to fill America's Shoes on global initiatives, albeit slightly prematurely. Are we able to reverse the course of climate change with China's leadership or have we crossed the point of no return, and everything we do is too little too late? Rest assured that it would keep me awake at night as I imagine myself traveling through the waters of the polar region along the Northern Sea Route, without the ice-breakers.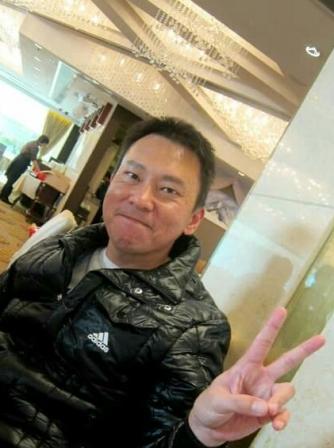 Joseph graduated with a degree in Business Administration from the National University of Singapore and is a CFA and CAIA charterholder. He enjoys geopolitics and study international politics extensively. Joseph currently lives in Hong Kong.