A survey by a Japanese consultancy, NNA Japan Co, a Kyodo News group company, reiterates the point about the South East Asian nation of Vietnam, emerging as a preferred destination for Foreign Direct Investment (FDI) due to a number of factors.
The online survey, conducted in the end of 2019, specifically focuses on promising investment destinations in Asia for Japanese investors for the year 2020. Vietnam is on top of the list with over 40% of the respondents citing the South East Asian economic powerhouse, as their first preference. India is at second spot, with 12.2% of respondents (due to its growing market and its crucial location – as a potential doorway to Africa and the Middle East). In a Survey conducted by NNA Japan (from November 26-December 9, 2018) Vietnam had emerged as the most attractive destination for Japanese investors. In that survey, a little over 35% respondents stated that Vietnam was the top investment destination, while over 17% stated that India was the preferred destination.
It would be pertinent to point out that in December 2019 another survey conducted by the Japan Bank for International Cooperation (JBIC) had stated that Vietnam was the third preferred destination for Japanese investors. In that report, India topped the list with 47.8% of Japanese investors preferring India. 
Significance of NNA Survey
The NNA survey is important for more than one reason. It yet again reiterates Vietnam's emergence as an important economic player, not just within ASEAN or Asia, but at a global level. It would be pertinent to point out that according to an estimate, Vietnam had received pledges of a whopping 38 Billion USD in 2019 (a 7% rise from the previous year, and a 10 year high). While the U.S.-China trade war, has hit other countries, investment from mainland China to Vietnam has witnessed a rise. The instability in Hong Kong has also driven many investors towards Vietnam. 
Second, Japan which has played an important role in Vietnam's capacity building is also emerging as a key player in the South East Asian country's growth story. While in terms of FDI, Investments by Japan were below compared to countries like Hong Kong and Singapore for the year 2019. In 2018, Japan was the top investor in Vietnam having invested over 8 Billion USD.
Third, apart from other advantages, it is Vietnam's geographical location which makes it a preferred destination for Japanese investors. Even the other countries, which figure high on the list are attractive because of their locations. These include Myanmar and India. While Myanmar is preferred due to its location within Asia, India is looked at as a potential connector to Africa and the Middle East.
Japan-Vietnam ties beyond FDI 
Japan has played a crucial role in helping Vietnam in the area of capacity building. Japan International Cooperation Agency (JICA – an agency which coordinates the government of Japan's overseas development assistance) has provided assistance to Vietnam in a number of crucial areas such as  health care, human resource development, improvement in governance practices, environment and economic reforms. This assistance has been one of Japan's critical components of Soft Power and has played a crucial role in Vietnam's overall growth. 
Some of the important projects which Japan is involved in are a high speed rail project connecting Hanoi and Ho Chi Minh City costing at over 58 Billion USD, and infrastructure upgradation for Lach Huyen Port in the northern city of Haiphong.
Factors which have an important role in bolstering the economic relationship 
It would be pertinent to point out that, apart from the points highlighted in the survey, there are a number of other factors which have bolstered the bilateral relationship between Vietnam and Japan. The first is strengthening of strategic ties between both the countries. A joint statement issued in 2006, "Toward a Strategic Partnership for Peace and Prosperity in Asia" built a strong edifice for a substantive security partnership which has grown enormously in the security sphere. Both sides have on numerous occasions emphasized the significance of maintaining freedom of navigation, and the rule of law in the South China Sea (only recently, this point was highlighted by Japanese Foreign Minister Toshimitsu Motegi and his Vietnamese counterpart, Pham Binh Minh during the course of a  meeting at Hanoi). Both sides have also begun to find common ground in the context of the 'Free and Open Indo-Pacific' vision' (being driven by the US).
Second, Vietnam is playing an important role in easing Japan's labour shortages. It is estimated that well over 20,000 Vietnamese live and work in Japan. According to a new law, Japan will permit over 300,000 foreign blue-collar workers to enter Japan. Over the next five years, these blue-collar workers can seek employment opportunities in a number of sectors; such as construction and nursing care, which face acute labor shortages. There is one specific category of "specified skilled workers" who can stay up to five years but cannot bring their families.
There has been a focus on enhancing air connectivity between both the countries with the growing economic linkages. Viet Air Jet a budget carrier, currently operates in 10 routes connecting Hanoi, Ho Chi Minh City and Da Nang (Vietnam) to Tokyo, Osaka, Nagoya, Fukuoka and Kagoshima (Japan). While Nagoya and Fukuoka are important given their economic importance, Kagoshima is home to a large Vietnamese population.
What is often forgotten is Japan's important role in ASEAN's economic growth. For instance, Japanese investments in infrastructural projects in major ASEAN economies are higher than those of China, according to data provided by Fitch Solutions. Vietnam's economic march is likely to carry on, due to its focus on reforms, and an investor friendly environment, along with its ability to successfully navigate various challenges – not to forget its growing geopolitical importance. Apart from economic growth, it remains to be seen, whether Vietnam along with Japan can also offer a parallel narrative to China in terms of important political and security issues.
The views and opinions expressed in this article are those of the author and do not necessarily reflect the official policy or position of The Geopolitics.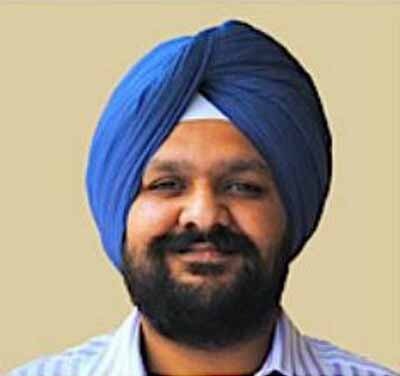 Tridivesh Singh Maini is a New Delhi based analyst interested in Punjab-Punjab linkages as well as Partition Studies. Maini co-authored 'Humanity Amidst Insanity: Hope During and After the Indo-Pak Partition' (New Delhi: UBSPD, 2008) with Tahir Malik and Ali Farooq Malik. He can be reached at [email protected]