Italy will soon join China's Belt and Road Initiative (BRI), as announced by Italian Prime Minister Giuseppe Conte on March 8, 2019, describing the project as a "good thing for Italy." Before going to France, via Monaco, Chinese President Xi will meet with his Italian counterpart on March 22, 2019. This occasion will mark Rome's official participation in the BRI.

Through this agreement, Italy hopes to pursue several objectives, the first being strengthening relations with China, its fifth largest trading partner after Germany, France, the United States, and Spain in 2017. Italy hopes to attract Chinese investments and become the main entry point for Chinese companies entering Europe. However, to succeed in this strategy, China and Italy will have to work together towards European integration.

A European Success for China

For China, Italy's decision is a success. It is also a symbol: from the beginning of the initiative, the first maps of the new Silk Road designed by China mentioned Venice as one of the main destinations in Europe, reminiscent of the ancient Silk Road and the original city of Marco Polo.

Other European countries such as Greece or Portugal (in December 2018) took the lead. But Italy is very significant, as it is the largest economy, a G-7 member state – so far to have joined the BRI.

Italian accession to the BRI will not fail to provoke debate within the EU and beyond; Washington has already warned Rome about the risks posed by this new partnership. However, despite its importance, this partnership in no way threatens Italy's traditional alliances. The memorandum of understanding that will be signed is a framework agreement with no real legal significance backing it. But Rome will likely try to exploit its participation in the BRI in a context of European institutions' distrust of the so-called Italian "populist" government.

This decision could be beneficial for Europe, which will then have to make a clearer statement on the Chinese initiative and push forward (whether in cooperation with China or not) its Europe-Asia connectivity strategy unveiled in September 2018.

A new momentum for the BRI?

China has scored points with Italy's decision; however, it will have to thoroughly review its approach to the BRI, as Italy stands out from other states that have already said yes to the new Silk Roads.
First of all, there is the question of infrastructures to build; although the BRI is not just about new ports or railways, building infrastructure is still an important part of this project.

Italy differs from other states that have already joined the BRI by its level of economic development (high) and by its demographic (not very dynamic, with a population growth rate close to zero, compared to nearly 2% per year for Pakistan). Italy, therefore, does not face an urgent need to develop its own infrastructures, which are at a satisfactory level. Its rail network, especially its high-speed lines, is relatively well-developed, and the country is home to some of the busiest ports in the Mediterranean Sea (Gioia Tauro, Genoa, and La Spezia). As a result, Italy does not need to build new infrastructure at the moment, as some states in Asia and Africa do because their infrastructures are underdeveloped.

On the other hand, major infrastructure projects remain highly controversial in Italy, even more significantly than in Myanmar or Malaysia where BRI projects have been suspended for environmental or financial reasons. For example, the Turin-Lyon high-speed railway project commenced in 1991 but has not yet been inaugurated, and is a matter of contention within the Italian coalition government.
In Italy, China must expect these BRI-related projects to take time and be challenged by successive governments (some 60 since 1945).

In Asia and Africa, the BRI has required loans from Chinese banks to local governments. Financial support from China would be problematic for Italy; Rome already has a high public debt (131% of its GDP, the largest ratio in the Eurozone after Greece). Loans from Chinese banks would put European frail single currency system at risk.

By participating in escalating Italy's debt, which would no longer meet Brussels criteria, Beijing would harm the whole of the European Union by undermining the European financial system.

For a greater European integration

European integration is, therefore, a major factor in the success of the BRI in Europe. A hypothetical Chinese desire to divide Europe, and a possible willingness for Rome to free itself from European rules, would only lead to failure.
As pointed out by Giulio Tremonti, a former Italian Minister of Economy and Finances, it is not the Italian market that the new silk routes are targeting (in 2018, Italy's economic growth rate with less than 1% was one of the lowest in Europe), but the entire European market.
Italian ports such as Trieste, Genoa, or Palermo would interest Chinese investors only insofar as they will be connected to major European consumption centers. There is no competition between the ports of the North Sea and those of the Mediterranean. Chinese companies, including COSCO, are present in both regions.

The only real infrastructure necessary for Italy's successful participation in the BRI will be those that strengthen connectivity within the European Union by developing multimodal hubs. This project will therefore require a revival of Europe on the part of Italy. Despite its policy of distrust towards Europe, Rome will have to support the European project to hope to become the true gateway to the BRI in Europe.
Image: G20 Argentina [CC BY 2.0], via Wikimedia Commons
The views and opinions expressed in this article are those of the author and do not necessarily reflect the official policy or position of The Geopolitics.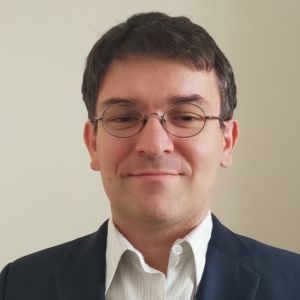 The author is a public affairs consultant. He works for projects related to EU Indo-Pacific relations.