In the current financial year, Iran has received Foreign Direct Investment (FDI) to the tune of $2.76 billion from Russia. Iran's Finance Minister Ehsan Khandouzi stated this, and in an interview to the Financial Times while commenting on Iran's ties with Russia and China said: "China and Russia are our two main economic partners [and] Iran is going to expand its relations with them through implementing strategic agreements."
The total FDI received by Iran during the current financial year was estimated at $4.2 billion, and China's investment has been far lesser than the commitments it had made in the 25 year strategic agreement – referred to as "Iran-China 25-Year Comprehensive Cooperation Agreement" – signed between both countries in 2021. While China had made commitments to the tune of $400 billion, the actual investment made by the former in Iran is estimated at $185 million.
Iranian President Ebrahim Raisi flagged this point before his visit to China last month. Raisi said that Beijing-Tehran economic ties were "seriously falling behind".
Ever since last year, since the aftermath of the Russia-Ukraine war, there have been several visits by Russian delegations to Iran to find ways by which the former can circumvent US sanctions. The US had imposed economic sanctions on Iran, after its withdrawal from the Iran Nuclear Agreement 2015/Joint Comprehensive Plan of Action JCPOA
While in the aftermath of the Russia-Ukraine war it seemed the prospects of reviving the Iran nuclear deal had brightened, since the US wanted to increase the production of global crude oil with the aim of checking a rise in global oil prices. In 2022 and 2023, the US imposed a series sanctions on not just Iranian firms and individuals but also Russian entities and UAE based transportation companies in connection with the supply of Russian weapons to Iran. The US, along with UK and EU, also imposed several sanctions on Iranian individuals and entities for violent suppression of protests, which occurred in the aftermath of the death of Iranian Kurdish woman Mahsa Amini in morality police custody.
The recent agreement between Saudi Arabia and Iran – brokered by China – is likely to be used for Iran to dispel the notion of it being isolated both within the Middle East and outside. Iran has repeatedly stated that, irrespective of the Iranian deal being revived or not, it will strengthen its 'Pivot to East' policy – whereby it will strengthen ties with Russia and China.
Iran cannot afford to depend merely upon Beijing and Moscow. A clear reiteration of this is the low investments of China in Iran in recent years, as mentioned earlier. Similarly, while Russia will seek to strengthen ties with Iran, given its own economic challenges and the global geopolitical scenario Tehran needs economic relations with other countries especially Western nations. Excessive dependence upon Russia may also impact any opening for Iran vis-à-vis countries which share close ties with the US.
Iran's supreme leader Ayatollah Ali Khamenei hinted that Iran is willing to work with Europe: "we are not upset with Europe and are ready to work with any European countries or governments that do not blindly follow U.S. policies."
Last year, while addressing the Sixth summit of the Gas Exporting Countries Forum (GECF) in Qatar's capital Doha, Ebrahim Raisi said that Iran has the capacity to supply oil to the rest of the world including Europe. 
It would be pertinent to point out, that in the immediate aftermath of the Russia-Ukraine war, Iran's oil exports had witnessed a rise in spite of US sanctions and many analysts believe that the US turned a blind eye – though publically it has expressed its strong objections. China has been buying large quantities of Iranian oil via Malaysia. 
Iran also recently said that India should re-start purchase of Iranian oil. In 2019, India stopped the purchase of oil from Iran after the Trump administration removed the temporary exemptions, from sanctions, for purchase of oil which it had provided to India and other nations. This has impacted the overall relationship including the Chabahar Port project which is seen as India's gateway to Central Asia and Afghanistan and is also facilitating trade with Russia via the International-North South Transport corridor (INSTC).
Given the recent statements it is clear, that Iran realizes that it needs to diversify its economic relations. While close linkages with China and Russia are important in terms of posturing, in economic terms Tehran needs to resume economic ties with Western nations as well as countries like India. Iran needs to be more flexible, while the West – especially the US – should refrain from pushing Iran to a corner.
[Photo by Tasnim News Agency, via Wikimedia Commons]
The views and opinions expressed in this article are those of the author.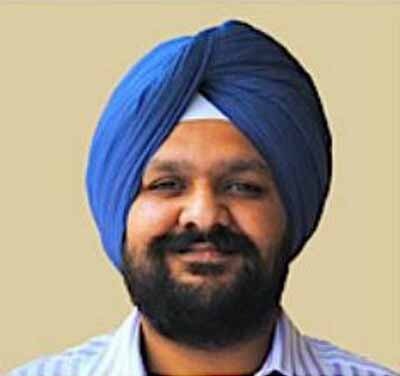 Tridivesh Singh Maini is a New Delhi based analyst interested in Punjab-Punjab linkages as well as Partition Studies. Maini co-authored 'Humanity Amidst Insanity: Hope During and After the Indo-Pak Partition' (New Delhi: UBSPD, 2008) with Tahir Malik and Ali Farooq Malik. He can be reached at [email protected].