The Iran-Saudi agreement signed in Beijing on March 10, 2023 has predictably drawn international attention and varied responses. Several commentators have pointed out to how this agreement is a strong reiteration of China's growing influence in the Middle East, and how Washington has lost its leverage in recent years as a result of Beijing's proactive engagement with both Saudi Arabia and Iran. 
Some commentators have also blamed US policies vis-à-vis the Middle East. Stephen M. Walt in an article for Foreign Policy titled, 'Saudi-Arabian détente is a wake-up call for America' flags the fact that China was in a position to mediate between Saudi Arabia and Iran because, "..it has cordial, business-like ties with a majority of countries in the region."
Walt also makes a pertinent point that while the US has "special relationships" with some countries in the Middle East, it has none what so ever with some others. As a result, countries like Saudi Arabia take "US support for granted." Walt also makes the point that the policy of seeking to isolate Iran has been a failure. 
While there is no doubt, that China's increasing influence in the Middle East cannot be ignored, what has been ignored by many analysts and commentators is the fact that US has not criticized the Saudi-Iran agreement per se. 
On the other hand, it has "welcomed the deal" saying that it needs to be viewed positively since it could help in stabilizing the Middle East. The US also said that Saudi Arabia had kept the former in the loop regarding the agreement.
Washington has expressed its lack of confidence regarding Iran sticking to the commitments it had made in the agreement and has also not hidden its scepticism vis-a-vis China's increasing clout in the Middle East. 
Saudi deal with US
Days after the Iran-Saudi deal, two Saudi airlines (newly set up Riyadh Airlines and Saudi Arabian airlines) also said that they were ordering 121 boeing planes. White House Press Secretary Karen Jean Pierre while commenting on the announcement said: "another milestone in eight decades of cooperation between Saudi Arabia and American industry."
The deal between Saudi Arabia and US is estimated at  $37 Billion. The newly set up Riyadh Airlines seeks to promote Riyadh as an aviation hub to compete with Dubai (UAE) and an important tourist destination. This deal is a clear reiteration of how Saudi Arabia has a robust economic relationship with Washington, and while the Riyadh-Beijing bilateral relationship may be an important one, it is unlikely to have much of an impact on ties between Washington DC and Riyadh. It also underscores the point that some of the analysis on the Tehran-Riyadh agreement goes overboard regarding China's leverage vis-à-vis the Middle East.
India's reaction to the deal
Significantly, India which in recent years has drawn appreciation for its balanced approach vis-à-vis the Russia-Ukraine war has also been able to strengthen ties with both Gulf Cooperation Council (GCC) nations like UAE and Saudi Arabia as well as Iran. While lauding the agreement, India said that it had always advocated "dialogue and diplomacy as a way to resolve differences."
While India's economic and strategic ties with Riyadh have witnessed a significant upswing in recent years, India in has been focusing — since 2021 — on the Chabahar Port project which is an important gateway not just to Afghanistan and Central Asia, but also potentially to Europe via the International North-South Transport Corridor INSTC corridor. In 2022, India's trade with Russia via INSTC had risen in spite of the sanctions imposed on Russia.
Significantly, ties between Iran and India have witnessed strains when India stopped purchasing oil from Iran in 2019 after the US removed the waivers, from economic sanctions, which it had provided to India and other countries regarding oil imports from Iran. US sanctions had also impacted the progress of the Chabahar Project – much to the chagrin of Iran.
The Iranian Ambassador to India, Iraj Elahi, reiterated the importance of giving a fillip to Chabahar and Tehran has also been urging India to resume purchase of Iranian oil. He also stated that the Saudi-Iran agreement should be viewed positively by India. Said Elahi: ".. It would be of benefit to India since it would help intensify the stability and peace in the Persian Gulf region. China is competing with the US as a superpower and India is a rising power."
It would be pertinent to point out that the Saudi-Iran deal is being viewed purely from the lens of simplistic geopolitical binaries – the China-US rivalry. Not just the US, but even India which has strained relations with China has welcomed the deal. Stability in the Middle East and better ties between GCC nations and Iran will benefit countries which share robust ties with both.
[Photo by Tasnim News Agency]
The views and opinions expressed in this article are those of the author.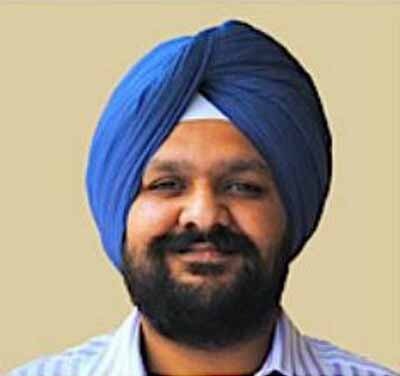 Tridivesh Singh Maini is a New Delhi based analyst interested in Punjab-Punjab linkages as well as Partition Studies. Maini co-authored 'Humanity Amidst Insanity: Hope During and After the Indo-Pak Partition' (New Delhi: UBSPD, 2008) with Tahir Malik and Ali Farooq Malik. He can be reached at [email protected]