During his address at the Shangri La Summit held at Singapore, last month, Indonesian Defence Minister Lieutenant General Prabowo Subianto clearly underscored the fact that Indonesia will refrain from taking sides in tensions between great powers. The Indonesian Defence Minister referred to the need of an 'Asian way' for resolving problems. While stating that not just South East Asia, but Asia, as a whole, has been impacted by imperialism and 'big power domination', Subianto defined the Asian way as each country having its own unique approach towards dealing with challenges 'in a mutually beneficial way without resorting to any force'.
Earlier, this year, Indonesian President, Joko Widodo invited Russian President Vladimir Putin for the G20 leaders summit to be held in Bali (Indonesia) in November 2022 (Indonesia is currently chairing the G20 grouping). Western countries had threatened to boycott the summit after the Indonesian President's decision to invite Putin, yet Joko Widodo did not buckle under their pressure and said that Indonesia sought to unite the G20 and not create divisions. The Indonesian President had also turned down a request for arms from Ukraine. At the same time, the Indonesian President did invite Ukrainian President, Volodymyr Zelensky to attend the summit later this year, even though Ukraine is not a member of the G20. 
Only recently, Joko visited both Ukraine (June 29, 2022) and Russia (June 30, 2022) after attending the G7 Summit in Germany. Jokowi stated that his visit to Ukraine was a reiteration of Indonesia's 'concern' for the situation in Ukraine as well as the South East Asian nation's respect for the territorial integrity and sovereignty of Ukraine. The Indonesian President met with Ukrainian President Volodymyr Zelensky in the Ukrainian capital of Kyiv and also visited the war torn Ukrainian city of Irpin, which had been heavily bombed by Russian forces (the Indonesian President visited an apartment complex destroyed by air strikes).
Zelensky thanked the Indonesian President for his support while also highlighting the point that the Indonesian President was the first Asian leader to visit Ukraine, since the beginning of the conflict earlier this year. 
After his meeting with Russian President Vladimir Putin, the Indonesian President said that the former had assured guarantees for food and fertilizer supplies from Russia and Ukraine. Said Widodo "I really appreciate President Putin who said earlier that he would provide security guarantees for food and fertilizer supplies both from Russia and from Ukraine. This is good news then for the sake of humanity."
He also said that the disruption of food and fertilizer supply chains have impacted large numbers of people especially in developing nations.
Putin, while agreeing to fulfil fertiliser demand of agricultural producers in Indonesia and other 'friendly countries' blamed Western sanctions and military aid to Ukraine as the reason for being unable to export foodstuffs.
The Indonesian President while conveying Zelensky's message to Putin, also said that he was prepared to be a 'communication bridge' between both countries. Russia has not given a confirmation with regard to Putin's in-person participation in the G20 Summit. Kremlin spokesperson Dmitry Peskov said that no decision had been made in this regard. 
Interestingly, western nations which had earlier threatened to boycott the G20 Summit have said that they would attend the summit since a boycott would prevent them from providing an alternative view to that of Russia. UK Prime Minister, Boris Johnson recently said that by boycotting the summit, western countries would only be leaving 'the whole argument' to China and Russia. Canadian Prime Minister, Justin Trudeau echoed Johnson's sentiment, saying that Russia's propaganda needed to be countered, while Italian Prime Minister Mario Draghi at the end of the G7 Summit in Germany also hinted that Italy was opposed to a boycott, given that Putin was unlikely to attend the G20 meeting in person
A number of ASEAN countries have expressed their discomfort at the growing strains between China and US in recent years and a number of them including Indonesia, Singapore, which share close ties with the US, and Malaysia have categorically stated that they would not like to be drawn into the Beijing-Washington tussle. Under the Presidency of Rodrigo Duterte (who stepped down on June 30,2022) ties between Philippines, a US treaty ally, and China improved significantly. 
 Indonesia in recent years has had close economic links with China and is part of the Belt and Road Initiative (BRI). Chinese companies have secured a contract to build a USD 5.5 billion Jakarta-Bandung high speed railway line, considered as an important component of BRI. Indonesia is also part of the Regional Comprehensive Economic Partnership (RCEP) which is a brainchild of China. 
At the same time, Indonesia is an important stakeholder in the US led Indo-Pacific narrative (it is amongst the countries which have joined the Indo-Pacific Economic Framework for Prosperity (IPEF) which was launched in Tokyo in May 2022). 
With his recent visit to both Ukraine and Russia, as well as decision to invite leaders of both Russia and Ukraine to the G20 Summit in November, the Indonesian President has enhanced Indonesia's stature, especially within ASEAN, and also reiterated the relevance of neutrality in foreign policy. 
[Photo by Russian Presidential Executive Office, via Wikimedia Commons]
The views and opinions expressed in this article are those of the author.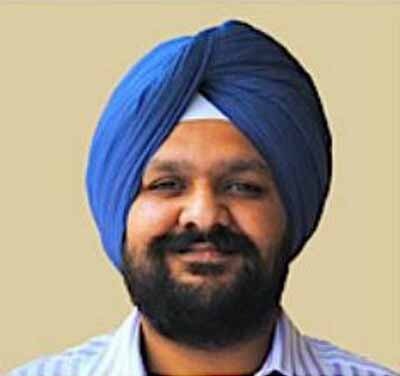 Tridivesh Singh Maini is a New Delhi based analyst interested in Punjab-Punjab linkages as well as Partition Studies. Maini co-authored 'Humanity Amidst Insanity: Hope During and After the Indo-Pak Partition' (New Delhi: UBSPD, 2008) with Tahir Malik and Ali Farooq Malik. He can be reached at [email protected].