India has the advantage of receiving peak solar radiation for 300 days due to its geographic positioning of lying in the tropical belt. The debate about global warming and climate change has compelled the world to move away from fossil-based energy to clean and green energy. With India facing problems in fulfilling its energy demand, harnessing the solar energy can play a significant role in ensuring 'India's Energy Security.'
Indian Prime Minister Narendra Modi in his address to the nation on 74th Independence Day mentioned his vision of a trans-national electricity grid supplying solar power across the globe — 'One Sun, One World, One Grid' (OSOWOG).
It was first mooted by PM Modi in October 2018 while addressing the inaugural function of the 2nd Global RE-Invest meeting of the Indian Ocean Rim Association and the first assembly of the International Solar Alliance (ISA).
The plan envisages a framework for facilitating global cooperation, building a global ecosystem of interconnected renewable energy resources (of which solar energy is a part) that can be seamlessly harnessed and shared. It is not only an ambitious scheme undertaken by India but is also of global significance in terms of sharing economic benefits to the global ecosystem.
The idea is to utilize solar power when the sun is not shining in other parts of the world as the sun never sets and is constant at some geographical location globally at any given point of time; this is set to be harnessed by building a common transmission system. The assistance for the project has been taken up under the technical assistance program of the World Bank. OSOWOG also has the potential to leverage the International Solar Alliance (ISA), founded by India that has 67 countries as members who have ratified it. The OSOWOG project is expected to be implemented in three phases starting with the Middle East, South Asia, and Southeast Asia with India being a central grid-fulcrum. 
India's domestic policy and international actions
In this solar spectrum with India as central fulcrum it can be camped into two broad policy zones, which are:
India's Look West and Africa Policy Spectrum — Covering West Asia and African Region 

India's Act East Policy Spectrum – Covering countries like Myanmar, Thailand, Lao, Cambodia, and Vietnam.
OSOWOG is planned and expected to be completed in three phases. 
The first phase shall entail interconnectivity within the Asian continent; 

The second phase shall see integrating Africa and West Asia;

The third phase will see global integration in the geopolitical ecosystem.
Fostering cross-border energy trade is an inherent component of India's Neighbourhood-first policy under PM Narendra Modi. Under this India imports power from Bhutan and has been supplying power to Bangladesh and Nepal and advocating a South Asian Association for Regional Cooperation (SAARC) Electricity Grid for cross border power connectivity.
In August 2018, India also signed a memorandum of understanding for establishing grid interconnection between the members of the Bay of Bengal Initiative for Multi-Sectoral Technical and Economic Cooperation (BIMSTEC), the member states being India, Bangladesh, Myanmar, Sri Lanka, Bhutan, Nepal and Thailand.
Geopolitical significance
With the world facing twin challenges of Covid–19 pandemic coupled with de-globalization and protectionist tendencies by countries, the effort by India on this front is transformational by taking a lead in evolving global strategies. It is a sign of India's rising profile in the global stage. 
The USA's withdrawal from the Paris Climate deal was a watershed moment in climate politics. OSOWOG will help to mitigate its ill effects on climate and fill this void by providing clean and renewable energy sources, including enabling member countries to fulfill their Intended Nationally Determined Contributions (INDCs) towards reducing global warming & climate change.
With China's One Road One Belt initiative (OBOR) that attempts to co-opt countries into its orbit, OSOWOG will provide a strategic rebalance in favour of India and will control the increasing Chinese dominance in the Indian Ocean Region (IOR) and Asia by providing a better and qualitative alternative to developing countries. It is India's response as a geo-economic strategy to boost its domestic economy by improving connectivity and cooperation among the partner countries.
Though the project can be understood as India's endeavour for world leadership, OSOWOG challenges to be an expensive, complex project. In a scenario of geopolitical uncertainties and global flux the prospects of having a single grid is unlikely. Any disruption can potentially affect critical services in multiple regions, continents and countries.
India's policy response through OSOWOG is a key to renewable-based energy systems globally because regional and international interconnected green grids can enable sharing of renewable energy across international borders. It shall not only reduce and mitigate global carbon footprint but also insulate the societies from pandemics by learning from global developments. As a brainchild of PM Modi, it is India's calling card for global warming and climate change and increasingly now a geostrategic foreign policy tool but the seed for this idea comes from ancient Indian philosophy that considers "The World as One Family" (Vasudhaiva Kutumbakam). 
The views and opinions expressed in this article are those of the author.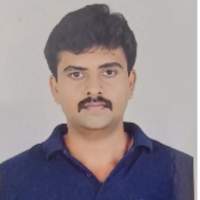 The author is a Ph.D. scholar and a Senior Research Officer at the Chennai Centre for China Studies, a think tank researching on China offering peninsular perspective. His areas of interests include Russia–China Relations, China's Foreign Policy, Security and Strategic Studies.