On April 30, 2022, the Tamil Nadu Assembly (India) unanimously passed a resolution urging the Government of India to allow the Tamil Nadu government to assist Sri Lanka in dealing with its severe economic crisis, by providing essential commodities.
While addressing the state Assembly, the Tamil Nadu Chief Minister and DMK (Dravida Munetra Kazhagam) supremo MK Stalin said, "Tamil Nadu would like to help by sending 40,000 tons of rice, 137 types of life-saving drugs and 500 tonnes of milk powder."
Stalin's offer of assistance to Sri Lanka has been viewed as a means of improving ties with the Tamil diaspora in Sri Lanka, sections of whom believe that Stalin's father and Former Tamil Nadu CM, late M Karunanidhi did not really take any concrete steps to prevent the human rights violations, committed during the last phase of the operations against the Liberation Tigers of Tamil Eelam (LTTE) in Northern Sri Lanka. The DMK was an important constituent of the United Progressive Alliance (UPA) government at the centre. Here it would be important to point out, that many strategic analysts in India were of the belief that Tamil Nadu's regional parties were dictating India's policy vis-à-vis Sri Lanka and that this was harming India's interests.
Stalin had met with Prime Minister, Narendra Modi in March 2022, during a visit to Delhi, and discussed the proposal of Tamil Nadu providing Sri Lanka essential commodities. Apart from raising a number of other issues, Stalin also took up the issue of providing refugee status to Sri Lankan Tamils who had fled the Island nation, in recent months, due to the economic crisis.
On May 1, 2022 India's External Affairs Minister S. Jaishankar responded positively to Stalin's request for distribution of humanitarian aid. Stalin while thanking Jaishankar said: "Am sure that this humane gesture will be greatly welcomed by all and help to improve the warmth and cordiality between nations. Let the goodwill grow in all spheres."
The Government of India's positive response to Stalin's proposal is important for more than one reason. Firstly, it comes at a time when there have been differences over India's central and state governments over a series of issues — economic, political and cultural — and a number of state governments have repeatedly said that India's federal structure is under attack. One of the Chief Ministers who has differed with the centre on a numerous issues, relating to federalism, with the  most recent being the issue of National Eligibility cum Entrance test (NEET) exemption is Stalin himself. During his address at a seminar on Centre-state relations in Kannur (Kerala) at the 23rd party congress of the Communist Party of India (Marxists ) Stalin had said, "One religion, one language, one voice and one election the list goes on. Even during the time of British Raj power was not centred on a single entity like this. This single point agenda will destroy the federal structure of the country."
The fact that the central government and the state government are on the same page is a rare example of what has been dubbed as 'cooperative federalism'.
Second, a number of analysts have been critical of state participation in the context of foreign policy, referred to as 'Para-diplomacy' or 'Constituent Diplomacy' – especially in the context of ties with India's neighbouring countries. They point to the instance of how Mamata Banerjee's obduracy has been an impediment to the signing of the Teesta agreement, and the role played by Tamil Nadu's regional parties – All India Anna Dravida Munnetra Kazhagam (AIADMK) and DMK in spoiling India's ties with Sri Lanka.
Stalin's gesture comes weeks after West Bengal Chief Minister and Trinamool Congress (TMC) supremo Mamata Banerjee hosted a Bengal Global Investors Summit where there were delegates from Bhutan and Bangladesh — including senior officials. Bhutan's Minister for Economic Affairs, Lokesh Sharma and Bangladesh's Commerce Minister, Tipu Munshi were present at the Summit . It would be pertinent to point out that the West Bengal Chief Minister shares a cordial relationship with Bangladesh PM, Sheikh Hasina ( in spite of being opposed to the Teesta agreement) as well as Bhutan's royal family, and during her inaugural address at the summit highlighted the importance of West Bengal as a potential gateway to three of India's neighbours – Bangladesh, Nepal and Bhutan. Both Sharma and Munshi hailed Banerjee's policies and also highlighted the point that neighbouring countries would benefit from West Bengal's economic growth.
It is important to have a nuanced view towards para-diplomacy and also not lose sight of the fact that India's states which share geographical proximity with neighbouring countries need not have the final word in the context of the overall bilateral relationship, but they are important stakeholders and their views on certain issues – especially economic and cultural — should be taken seriously. 
[Photo by Hari Mangayil, CC0, via Wikimedia Commons]
The views and opinions expressed in this article are those of the author.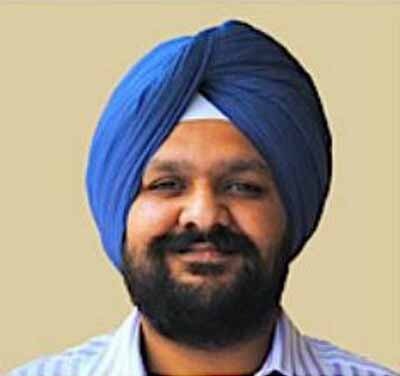 Tridivesh Singh Maini is a New Delhi based analyst interested in Punjab-Punjab linkages as well as Partition Studies. Maini co-authored 'Humanity Amidst Insanity: Hope During and After the Indo-Pak Partition' (New Delhi: UBSPD, 2008) with Tahir Malik and Ali Farooq Malik. He can be reached at [email protected].