Cooperation between India and UAE is no longer just bilateral. Given the congruence between both countries on crucial global issues – economic and strategic – both are working closely on multilateral forums. A clear reiteration of this point is that India has invited UAE as a guest country for the G20 Summit to be held in Delhi in September 2023.
India and UAE are also part of two important groupings; the I2U2 (also referred to the West Asian Quad consisting of US, India, Israel, UAE) and India-France-UAE trilateral. These groupings are important for several reasons.
Firstly, both these groupings seek to give a further fillip to cooperation in a broad sweep of areas.
I2U2
The I2U2 aims to foster cooperation in several areas like water, energy, transportation and food security. The West Asian Quad also seeks to give a push to private sector participation — with the aim of enhancing cooperation between all four countries. A perfect reiteration of this point is the fact that on the side lines of the I2U2 Sherpa meeting held at Abu Dhabi, last month, an I2U2 business forum was organized with the objective of strengthening linkages between business communities of I2U2 countries.
India-France-UAE trilateral
If one were to look at the trilateral initiative consisting of India-France-UAE, it seeks to foster cooperation in areas including defense, energy and climate change. 
Both groupings have sought to cooperate in areas which are important in the context of the changing global economic landscape as well as necessary for achieving domestic goals of countries which are part of these groupings. 
The geopolitical importance of both these groupings
Second, both these groupings are a reiteration of the changing geopolitical landscape. The I2U2 grouping is reflective of the changing landscape of the Middle East. The UAE-Israel ties have improved significantly, since the signing of the Abraham Accords in 2020. India's ties with both Israel and the UAE have strengthened in recent years. The US focus on I2U2 is important not just from the context of strengthening relations with other countries in the grouping, but also to send out a strong message to China whose involvement and clout in the Middle East has been continuously rising much to the discomfort of the US.
The India-UAE-France trilateral is significant, because while all three countries have close ties with the US, their approach on several geopolitical issues is not in consonance with that of Washington. If one were to look at the instance of France-US relations, they deteriorated significantly after the announcement of AUKUS (Australia, UK and US) pact in 2021. As a result of this agreement, Australia scrapped a 2016 agreement with France under which it had agreed to purchase French built diesel electric submarines. France is also not very comfortable with the growing US-China tensions. While speaking at the annual summit of the Asia Pacific Economic Cooperation (APEC), November 2022,  French President Emmanuel Macron emphatically said that the world needs a 'single world order' and not 'two orders'. He also said that countries should not be forced to choose between Washington and Beijing. France has also differed from US handling of the Russia-Ukraine war.
If one were to look at the case of India, while strategic and economic ties with the US have grown manifold, and both countries are working closely — especially under the umbrella of the Indo-Pacific – India has taken an independent stance regarding ties with Russia – especially economic — in the aftermath of the Russia-Ukraine war. The UAE on its part has also taken an independent stance on the crisis, one example is its fervent support for Russia being part of the OPEC+ and its criticism of other countries for trying to shun Russia.
This grouping is thus a clear illustration of the growing importance of Middle Powers who would like to take an independent path on important issues.
The three countries are also likely to use forums like the G20 and COP28 for deliberations and engagement. A joint statement issued by Foreign Ministers also stated that more trilateral events will be held  under "… the backdrop of the Indian Presidency of the G20 here and COP28 to be held in UAE in November-December 2023."
The India-UAE relationship is important from a bilateral perspective, but there is a growing convergence on global geopolitical and economic issues. Apart from multilateral platforms, arrangements like the I2U2 and India-UAE-France trilateral driven by the rising importance of middle powers are likely to play an important role in influencing the global narrative on important economic and security issues.
[Prime Minister's Office, India, via Wikimedia Commons]
The views and opinions expressed in this article are those of the author.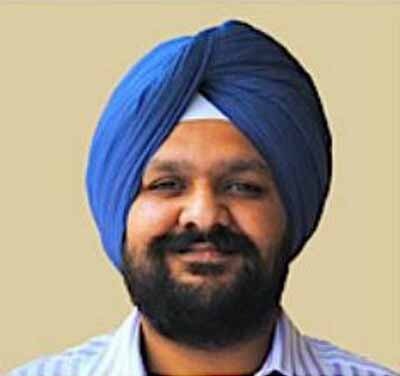 Tridivesh Singh Maini is a New Delhi based analyst interested in Punjab-Punjab linkages as well as Partition Studies. Maini co-authored 'Humanity Amidst Insanity: Hope During and After the Indo-Pak Partition' (New Delhi: UBSPD, 2008) with Tahir Malik and Ali Farooq Malik. He can be reached at [email protected]