The incident of an Indian missile landing on Pakistani soil on March 9, 2022 — has understandably drawn media attention not just in South Asia, but outside the region as well. While India has said that the firing of the missile was 'accidental',  Pakistan has rejected India's claims and has asked for a joint probe. China has called on both sides to have talks immediate talks, and also conduct a probe into the 'accidental firing'of the missile, while the US has said that there was no evidence to suggest that the missile launch was anything other than an accident. 
It would be important, however, to underscore the point that recent months have been witness to some important developments with regard to India-Pakistan bilateral ties, specifically with reference to both the Punjabs. 
In November 2021, the Kartarpur Religious Corridor — which connects Dera Baba Nanak, Punjab, (India) with Gurudwara Darbar Sahib, Kartarpur, Punjab ( Pakistan), the resting place of the founder of the Sikh faith Guru Nanak Sahib — reopened after a period of over a year and a half. The corridor was inaugurated in 2019, which marked the 550th birth anniversary of Guru Nanak Sahib —  by both India and Pakistan, was closed due to the Covid-19 pandemic in March 2020. The reopening of the corridor has not only enabled devotees to pay obeisance at Gurudwara Darbar Sahib, Kartarpur but has also played an important role in reuniting members of separated families from both sides of the Radcliffe line. The reunions have been made possible through the laudable efforts of the Punjabi Lehar Channel, a YouTube channel, which interviews survivors of partition on both sides of the border, and has played a role in reuniting over 200 families from India and Pakistan.
The Kartarpur Religious Corridor has also facilitated gatherings of poets, literary figures and peace activists from both sides. India and Pakistan are also exploring the possibility of giving a boost to religious tourism, by adding air connectivity to the 1974 joint protocol on religious pilgrimages.  
Recently, a group of 50 individuals including prominent writers and poets from Panjab (India) travelled to Lahore (Punjab, Pakistan) on March 14, 2022 to attend the 31st World  Punjabi Peace Conference organized by the World Punjabi Congress (WPC). The main aim of the WPC is the promotion of the Punjabi language and culture across the globe and peace in South Asia. 
Resumption of Trade
Apart from people to people contact, there have been indicators that trade between both countries via Wagah-Attari land crossing which had  been suspended in August 2019 may resume. Pakistan PM's advisor on Commerce, Textile, Industry and Production, and Investment Abdul Razzak Dawood while commenting on the same said:
"As far as the ministry of commerce is concerned, its position is to do trade with India. And my stance is that we should do trade with India and it should be opened now."
There has also been a growing demand from farmers, business lobbies and political leaders in Panjab (India) to reopen trade via the Wagah-Attari land route . The disruption of trade in 2019, has impacted the economy of the border belt of Punjab (India) resulting in job losses in a number of sectors.
Significantly, the Pakistan government also gave a go ahead to India to send wheat to Afghanistan via Pakistani land route in February 2022. India in an agreement with the World Food Program (WFP) had committed to providing 50,000 metric tonnes of wheat for the Afghan people. As of March 15, 2022 India has sent 8,000 mts of wheat to Afghanistan via Pakistani land route.
It would be pertinent to point out that there has been a growing clamour in Punjab to revive trade not just via the Wagah-Attari land crossing, but also open another land route for trade —  Hussainiwala (Punjab, India) -Kasur (Punjab, Pakistan).
Why an incremental approach may be more feasible
Opening up of trade with India would benefit Pakistan because it would be able to import essential commodities at a much cheaper price. With the disruption of the global commodity market as a result of the Ukraine crisis, Pakistan's challenges have increased, since it was purchasing wheat from Ukraine. The country accounts for nearly 39% of Pakistan's wheat imports. Pakistan is also dependent upon Russia for wheat, and is going ahead with the import of 2 million tonnes of wheat from Russia in spite of international sanctions. 
There is no denying the rationale for bilateral trade between India and Pakistan, but there are lobbies on both sides which will oppose bilateral trade for different reasons – economic and political. It is imperative to explore ways through which the resistance from these lobbies can be overcome.
One way could be the resumption of trade in an incremental manner in specific sectors, such as agriculture – which could be a win-win for both sides. In an opinion piece for Dawn titled 'Expanding Trade' Issam Hamid makes an interesting argument for opening up trade between both countries in agriculture. 
Says Hamid in his article: "Pakistan can build on the Kartarpur model by providing trade corridors to selected local markets for Indian farmers. The relatively small distances between product and market, similar trade practices, dense and integrated road networks, common local language etc. will facilitate cross-border trade."
The author rightly makes the point that border states would play an important role in such an initiative and that Pakistan in turn could import its surplus of commodities like cement.
Resumption of trade even with a focus on certain sectors makes perfect sense. Apart from political will on both sides, it is also essential for business lobbies and the state governments of both the Punjabs to bat for the resumption of bilateral trade. If trade can happen via convoluted routes, there is no reason for it not to happen via land-crossings between the two Punjabs. 
[Photo by Stefan Krasowski]
The views and opinions expressed in this article are those of the author.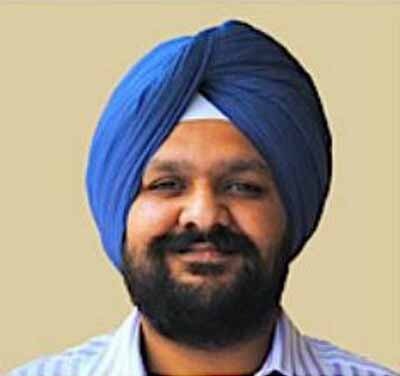 Tridivesh Singh Maini is a New Delhi based analyst interested in Punjab-Punjab linkages as well as Partition Studies. Maini co-authored 'Humanity Amidst Insanity: Hope During and After the Indo-Pak Partition' (New Delhi: UBSPD, 2008) with Tahir Malik and Ali Farooq Malik. He can be reached at [email protected]