The Chinese Ambassador to India, Luo Zhaohui, during a visit to the northern Indian state of Punjab said, "Some companies are also ready to invest in Punjab if they will get favorable policy for investment." It is premature to comment on whether or not Chinese investors will ultimately invest.  In recent years, it has been looking to invest in Indian states, which were often ignored by investors, like other foreign investors preferred investment destination has been Coastal states in Western and Southern India. The decision to explore investments in the state of Punjab too could be part of this exercise.
Why Punjab is important in the context of India-Pakistan ties
Yet, one can not overlook the fact, that geographical location of a state is a key factor for external and domestic investors. For very long, Punjab has not been a favored destination for investors for a number of reasons,including excessive bureaucracy and red tape. Punjab's geographical location provides some reservations, in that it is landlocked and shares borders with Pakistan.
If one were to examine the broader regional implications of Chinese investments in Punjab (India), Beijing could be in a much better position to influence ties between both countries – especially in the economic context. Currently, there is only one border point, Attari (India)-Wagah (Pakistan) for bilateral trade. Attari is located in Indian Punjab and Wagah in the Punjab province of Pakistan. Attari, on the outskirts of the border city of Amritsar, is 150 kilometers from Punjab's industrial hub Ludhiana.
Trade through the Attari-Wagah land crossing has not been particularly high,  estimated at $2.2 billion in 2016, despite of an upgrade of infrastructure on both ends. The important point, however, is that even when tensions have skyrocketed, it has never been discontinued, despite the demands put forward by many groups.
It is possible that China's interest in Punjab is driven by the larger picture. While the Chinese Ambassador was careful not to allude to any trilateral cooperation, since this would ruffle feather. After attending the beating retreat ceremony at Wagah, in a tweet he referred to the need for peace between India and Pakistan. Significantly, the Chinese Ambassador's visit to Punjab, which was most affected by the Partition of 1947, came days before the Independence Days of both India and Pakistan.
Even in the case of West Bengal, China has been showing greater interest in recent years, as a consequence of the BCIM Project (Bangladesh, China, India, and Myanmar), which is of course currently in limbo, due to differences between Beijing and New Delhi over BRI. Attempts have been made to promote trilateral cooperation but those were unsuccessful due to geopolitical suspicions. New Delhi views these attempts from the prism of CPEC, or Beijing's desire to intervene in what it perceives as bilateral issues.
Trilateral Cooperation: Challenges and Prospects
Beijing has already alluded to Indian participation in The China Pakistan Economic Corridor (CPEC). On an earlier occasion, such a suggestion was made by then Chinese Ambassador to India, Lu Yucheng, during a visit to the border town of Amritsar in 2015. There are sections in Pakistan which believe that China will use CPEC for strengthening the economic relationship with India. Significantly, Chairman of the Senate Standing Committee on Planning and Development Syed Tahir Hussain Mashhadi in November 2016 had expressed his reservations that China would use the CPEC project for enhancing trade with India. Said Mashhadi, "China will definitely use the CPEC to expand trade with India because one who invests always watches one's interests first…Irrespective of sour Pakistan-India relations, China will do trade with India through the CPEC."
India has declined to participate in BRI. New Delhi's main objection to the project is that CPEC passes through the disputed territory of Gilgit-Baltistan in Pakistan occupied Kashmir. India was one of the few countries that did not attend the BRI Summit held in May 2017 at Beijing. After the Wuhan Summit, China categorically said that it would respect India's decision to not join the BRI. Even at the Shanghai Cooperation Organization Summit held in June in Qingdao, India refused to endorse the BRI, while other member states Russia, Pakistan, Kazakhstan, Uzbekistan, Kyrgyzstan and Tajikistan agreed.
In June, the Chinese Ambassador to India pitched for trilateral cooperation between India-Pakistan-China which was promptly dismissed by New Delhi. In its response to the Chinese Ambassador's proposal, India made it clear that matters pertaining to India-Pakistan relations were bilateral in nature. Some interesting developments have taken place in recent days and months, which could actually pave the way for China to play a more constructive role in India-Pakistan economic ties.
India-Pakistan relations
If one were to look at the India-Pakistan bilateral relationship, it is important to take note of the following points. First, Imran Khan in his first speech spoke about the need for closer economic cooperation between India and Pakistan. Khan in a TV interview a few days before the election results had also pitched for closer economic cooperation. Second, Indian High Commissioner to Pakistan, Ajay Bisaria, met with the former cricketer to congratulate him, on August 10 and presented him a bat autographed by the Indian cricket team. While both sides did discuss some of the thorny issues, the overall environment was cordial, and the possibility of closer economic linkages was discussed. Before this, of course, the Pakistan army chief, Qamar Javed Bajwa in an address at the Pakistan Military Academy, Kakul had reiterated the need for India and Pakistan to move away from old narratives, and resolve issues through dialogue. India and Pakistan will also participate in a joint military drill, for the first time, under the rubric of SCO.
China's changing approach towards South Asia
There has also been a gradual shift in China's approach towards terrorism emanating from Pakistan. China, while sharing close ties with Pakistan, did ultimately back a resolution which put Pakistan on a grey list of the Financial Action Task Force (FATF). While it is true that initially Beijing was unwilling to back this resolution given the strong economic ramifications for Pakistan. When New Delhi agreed to support China for the Vice-Presidency of FATF, it did not resist.
Second, during the Wuhan Summit, it was decided that India and China would work together in Afghanistan on a joint project. In the past, this would have been unthinkable. New Delhi has been excluded from all China led dialogues on Afghanistan, and this is an important development and signals Beijing's pragmatism and openness towards altering the current narrative in South Asia.
The way ahead
If Beijing wants the CPEC project to go ahead without too many objections, it needs to ensure that India and Pakistan have better relations and a strong economic relationship. Islamabad can take some steps in this direction, including providing India with Most Favoured Nation (MFN) status, and providing land transit for trade with Afghanistan.  India has invested in the Chabahar Port in Iran to bypass Pakistan, land access to Afghanistan and Central Asia would be extremely beneficial for businessmen from North India and would open up new vistas. In such a scenario, the Wagah-Attari land crossing could become the gateway to Afghanistan and Central Asia. Beijing needs to prevail upon the Pakistan army (Political class of the Pakistan army which has business interests, already understands that improved economic relations will benefit the army as well). In the phase from 2005 to 2007, land prices had multiplied in border areas on both sides. Not just the business community in Pakistan, but even the military would have benefited from the same.
It may seem a bit far fetched, but if Chinese investments in Punjab were to bear fruit, not just would the border state's sagging economy get a boost, but so would India-Pakistan economic relations and the possibility of trilateral economic cooperation cannot be ruled out.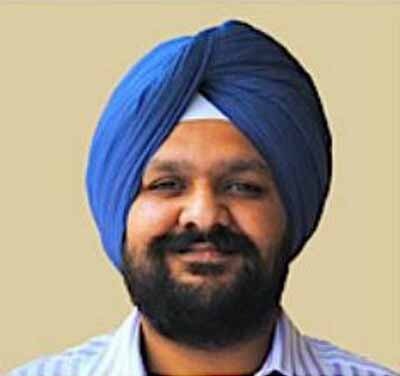 Tridivesh Singh Maini is a New Delhi based analyst interested in Punjab-Punjab linkages as well as Partition Studies. Maini co-authored 'Humanity Amidst Insanity: Hope During and After the Indo-Pak Partition' (New Delhi: UBSPD, 2008) with Tahir Malik and Ali Farooq Malik. He can be reached at [email protected]